Branded Content: A Home Away From Home
The Renault Triber makes driving holidays with your family a safe, cheerful affair.
Published On Jul 15, 2021 04:28:00 PM
17,450 Views
Follow us on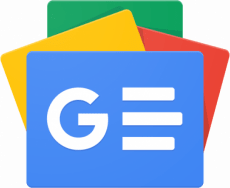 'Is it safer than Rohan's car? He told me his car has a 1-star Global NCAP rating' chirped little Vir, as we cruised down a spanking new highway at a comfortable pace in the Renault Triber. Surprising as his safety-awareness may have been – he's all of eight years old! – he needn't have worried about it anyway. The Renault Triber, you see, has a 4-star Global NCAP rating! Sounds surreal for a car that spells such tremendous value for money, no?
What his innocent concern did trigger, however, is just how important the sentiment of safety has become in our lives today. In a world where merely stepping outdoors to meet friends, and even family, became a potential health hazard, the safety of our loved ones took rightful precedence like never before. And if we entrust our homes with keeping us safe, why let our cars be an exception? Thankfully, with the Renault Triber, no such compromise needs to be made. With its 4-star rating for adult occupants and 3-star G-NCAP rating for child occupants, it's safe for you, and for all of the six people you may choose to enjoy a drive with. Yes, its trendy design and irresistible price tag may have tricked you into forgetting it's a 7-seater with three rows of comfortable seating!
With a 72PS, 1.0-litre engine, the Triber makes for brisk getaways.
On this pleasantly overcast morning, interspersed with just a light sprinkle of soothing rain, our family of four was celebrating nearly an uninterrupted year of being locked down together at home. And what better way to do it than with a weekend getaway! That the Triber was going to be our choice of wheels was only too obvious, but wait – was it even a good idea, leaving the security of home to stay elsewhere? This was a valid concern, though thoughtfully resolved by our choice to spend the weekend at a private farmhouse no more than 100km from home. Thankfully, being convinced of the sanitisation procedures on offer was only one of a long list of things to keep us upbeat about our stay at the SaffronStays Sanvina Farm in Karjat.
It's a beautiful drive to Karjat, especially during the monsoons, and an early enough start saw us briskly leave the yet-to-awaken urban roads of Mumbai behind. The Triber's 72PS, 1.0-litre engine surely knows how to stretch its legs, making for an involving drive that keeps you entertained, even over long days in the driver's seat. Combined with the 5-speed EASY-R AMT effortlessly taking care of gearshifts, what you get is a friendly, capable car that's chirpy in the city and confident out on the highway. What also helps is its efficiency, which, paired with its 40-litre fuel tank, meant we could enjoy a journey uninterrupted by fuel stops.
Airy, feature-packed and cool cabin enhances the Triber's family-friendly vibe.
Out on the highway, sustaining a comfortable cruising speed isn't a high-stakes affair either, because the Triber not only has a punchy engine but also all the safety equipment you'll need. With the top-end variant getting four airbags, and with ABS and EBD, a speed alert warning, a Load Limiter with pretensioner, ample pedestrian protection, and even seat belt reminders for the front row of seats, the Triber is perfectly equipped to make every drive an absolutely safe one.
In barely under a couple of hours, we had left the trusty old NH4 behind and were now amidst the scenic green hills, over gently flowing roads. The recent onset of the monsoon has, predictably, rendered some patches in need of mending, but tackling those wasn't a big ask of the Triber, which could take a lot worse in its stride. With the kids awestruck by staggering scenery, the infotainment touchscreen making frequent music-changes super convenient (you know how it is with children), and the airy cabin keeping us in good spirits, the journey turned into a memorable one. A signboard in a tiny but characterful village pointed us in the direction of the Sanvina Farm and, moments later, we had arrived through its gates, treading over a tree-lined muddy path that the Triber glided across with ease.
Tasteful, arty interior of the Sanvina Farm made transitioning from the Triber easy.
With sprawling lawns on either side, and an imposing but easy-on-the-eye design, Sanvina Farm is a place for those who appreciate quaint, blissful getaways amidst nature. It's an aesthetically designed home that's accentuated by towering mountains as a backdrop, and is especially arresting during the monsoon, when everything around turns an agreeable shade of green. Getting the children to step out of the Triber, however, took some convincing but the promise of an appetising, home-cooked lunch spread did the trick. It wouldn't be long before they'd find an excuse to return to their favourite member of our family, we were sure of it.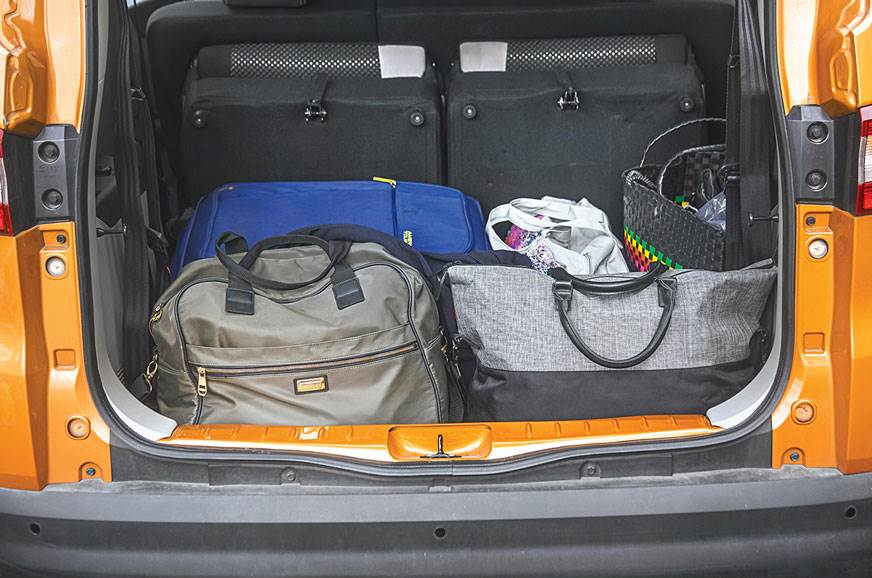 Generous boot capacity of 625 litres with the 3rd row retracted.
The remainder of the day was charmingly slow paced, with the kids having a field day (literally) playing football and getting to know the friendly resident Great Dane, while their doting parents settled comfortably on the porch with a book each and an endless supply of steaming cups of coffee to go with the great weather. In between frequent trips to the Triber – told you so! – they also made acquaintances with a pond full of ducks, a newborn calf who they promptly christened 'Jingle' given the little bell around her neck, and a pair of amusing rabbits! Surely, we couldn't have come up with a better way to keep them, and ourselves, away from screens!
Moments of bliss away from the urban chaos, now possible in utmost safety, thanks to the Renault Triber.
The next day was a similar affair, with the kids insistent on exhausting their supply of clothes, getting muddied up in seemingly no time. It's a good thing the Triber has a cavernous, 625-litre boot (with the 3rd row retracted), and that we're anyway not quite a family that knows how to pack light! With an elaborate breakfast out of the way, we loaded our bags back into the Triber and bid goodbye to what had been a short but indulgent break from the routine.
It wasn't a heavy-hearted goodbye either, because we'd been looking forward to the drive back in the Triber from pretty much the moment we'd arrived! Why wouldn't we have, anyway? Just like the home we live in, and the one we'd spent our weekend at, the Triber is simply perfect for all our needs as a family. It's beautiful, spacious, and is loaded with goodies – and all of this, while still being impressively affordable. Most importantly, though, the Triber keeps us safe, and that's invaluable. It shouldn't surprise you, then, that we often call it our home away from home, right?
Location Courtesy: SaffronStays Sanvina Farm
Copyright (c) Autocar India. All rights reserved.