Special Feature: Sweat and Tears - Renault & Formula One
Published On Mar 27, 2019 06:03:00 PM
32017 Views
Follow us on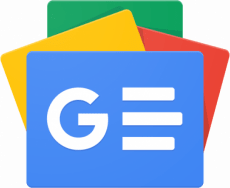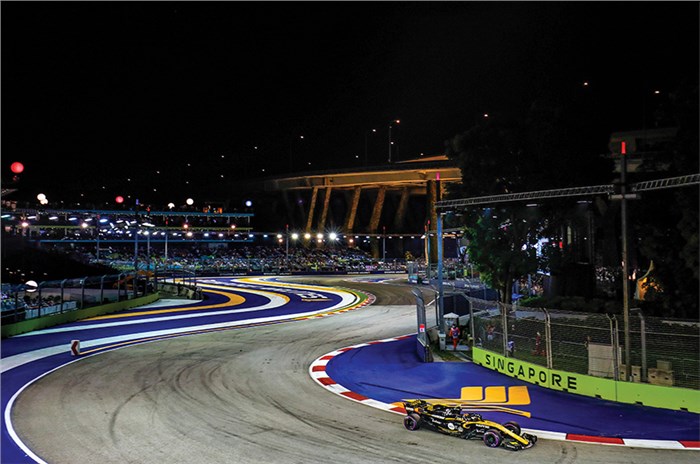 Singapore is the most physical race on the calendar.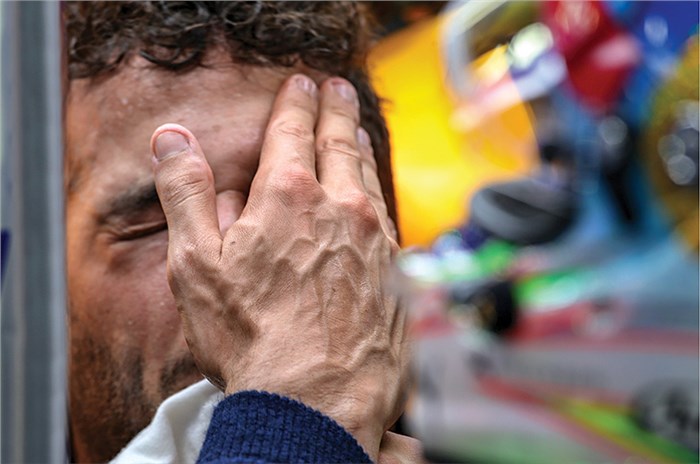 It may not always be apparent, but F1 is an intensely physical sport. We look at the punishment Renault's drivers put themselves through to be able to drive their thoroughbred racing machines.
Driving a Formula One car on a Sunday afternoon is no different from pulling out your Renault Duster for a weekend afternoon grocery run, right? Wrong. It couldn't be more different. Because when Daniel Ricciardo and Nico Hülkenberg line up on the starting grid for 21 Sundays of this year, they will need more than just raw skill.
Natural talent is just a tiny part of the equation. If Ricciardo and Hülkenberg are to tame their pair of 1,000hp, Renault R.S.19 race cars and be able to push them to the limit for two hours on a Sunday afternoon, they will need to match this other-worldly ability behind the wheel with superhuman levels of fitness.
The G-force drivers are subject to in the cockpit means that they have to be strapped in tight.
"It just looks very simple from the outside," says Martin Poole, Hülkenberg's physiotherapist. "It's very violent under the crash helmet. Imagine driving your car the whole time, really accurately, every inch and someone's just constantly, without any break, always pushing you in this direction, that direction. That's what it feels like from all those lateral-Gs coming in, all the forces on his neck, the vibrations, all the bumps, the braking. There's a lot going on…". The cockpit of a Formula One car could be portrayed as an inhospitable environment.
As tightly ensconced as they are in their cars – in their all-enveloping fireproof overalls and crash helmets – the punishment a driver's body takes isn't as apparent as the physicality of a sport like, say, tennis. But, as effortless as they make it look, driving a Grand Prix car on the limit is no Sunday afternoon cruise. The speeds they corner at and the short braking distances regularly impose forces equivalent to as many as five times — and occasionally, six times — that of gravity on their bodies.
Temperatures in the cockpit can touch 60deg C at the hotter races; humidity can rise as much as 90 percent.
We're all familiar with the sensation of being flung forward when we've had to brake hard in our road cars. Now, imagine being flung forward with six times that amount of force. That's what Formula One drivers feel when they hit the brake pedal. Under that kind of stress, most of us would struggle to hold our heads up. That's not all. The stresses of driving the cars mean drivers' heart-rates hover around the 160-180 beats-per-minute mark for the duration of the race.
To slow their thoroughbred racing machines enough to make the tightest of corners, they have to hit the brake pedal with around 180kg of force. That's like lifting 180kg of weight on leg day at the gym – with just one leg. And they have to go through all this while they sit, clad head to toe in multiple layers, in a cockpit environment where temperatures can soar to a scorching 60deg Cand humidity can touch 80 oreven 90 percent.
"My sole purpose is to look after Nico and make sure he's turning up to each weekend in the best possible shape," says Hülkenberg's physiotherapist, Martin Poole.
At the hotter races like the Singapore Grand Prix, it's not uncommon for drivers to have lost as much as 4kg weight after just 2hr of racing. Yet when they step out of their cars after most races, they look like they've barely broken a sweat.
Of course, to reach such a heightened level of physical conditioning, drivers have to train all year round. The James Hunt stereotype of a Formula One driver as a hard-drinking party animal hasn't held true for some time now. Instead, the modern-day Grand Prix driver lives a strictly regimented life.
When Ricciardo won the 2016 Malaysian Grand Prix for Red Bull – a race that used to be one of the most physical ones on the calendar – he intended to celebrate by having a few drinks on his flight out. In an interview a few days later, ahead of the Japanese Grand Prix at Suzuka, he said he had passed on the drinks and settled for some plain old water instead. "I was like, okay, I need water, so I was happy to drink water."
Ensconced as they are in the cockpit, the effort F1 drivers have to put in is rarely visible.
A Formula One driver's preparation for the season ahead begins over the winter. A few days (or a week, perhaps) off after the last race of the previous campaign and they're back at the grind. The gruelling 21-race schedule means there's little time to train once the season begins. That makes it all the more crucial for drivers to maximise the quiet winter months to work themselves into a state of 'overfitness', basically building a margin that they can use over the course of the season when they don't have time to train as rigorously.
"Most of our work is done pre-season," Poole explains. "Naturally, we can't train as hard during the season as we do in the off-season. It becomes much more car-fit during the season, which is very hard to replicate in the gym. We do have gaps between races which we use to train. At certain races we train specifically for that race. So for example, before Singapore we did a little bit of extra training to try and get ready for the challenges that's going to give us. (But) during the season, it's largely staying injury-free, illness-free and just maintaining his weight, maintaining good shape."
Part of Poole's job is to provide a stable environment at the race track for Hülkenberg so he's always motivated and giving his best.
Hülkenberg is one of the taller drivers on the grid. A particular challenge for him over recent years has been the need to be as light as possible without dropping to an unhealthy weight. Until this year, car and driver weights have been measured together. Weight equals performance, and as cars have become heavier, drivers have had to become lighter, eating right and just enough to adequately fuel their bodies.
During one of the recent Singapore Grand Prix weekends, Lewis Hamilton walked into the Mercedes hospitality for his scheduled media session. He paused by a jar of cookies at the coffee counter, opened it, considered whether he should help himself to one before thinking the better of it. Hamilton is one of the smaller and naturally lighter drivers on the grid. But even he had to think twice about helping himself to just one cookie.
This year, with car and driver weights measured separately, it has gotten easier for drivers like Hülkenberg. Still, most of that extra 'weight allowance' will be used up by drivers bulking up, rather than bingeing on their favourite food.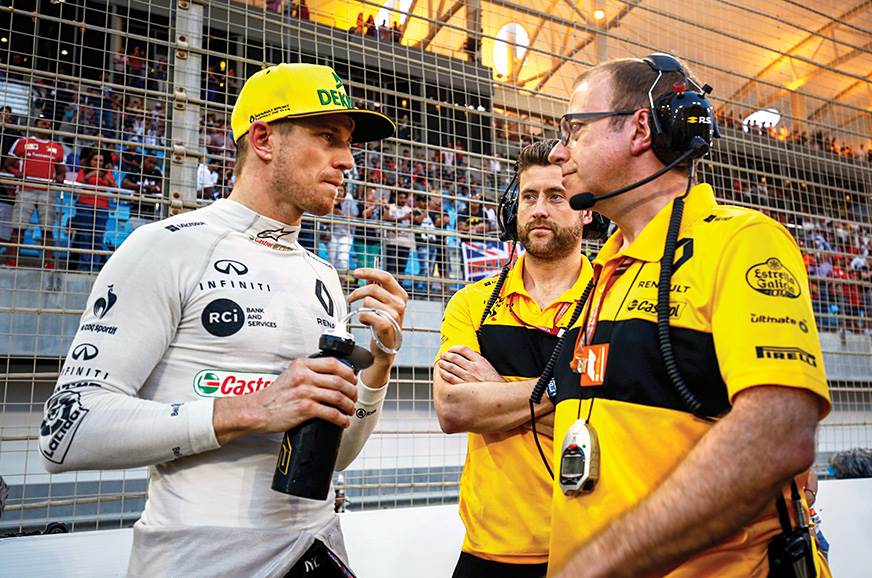 F1 drivers can lose up to 4kg of weight in sweat. Drinking fluids in the build-up to the race helps stave off dehydration.
"Nico is right on the limit of his height," says Poole. "So he's naturally not as light as someof the smaller drivers. That is a challenge for him and he'spretty lean. It comes back tothat thing about having consistency and a good routine."
Formula One drivers have to be fit. They simply wouldn't be able to do their jobs, otherwise. But teams have been devoting an increasingly greater amount of time to improving overall team fitness, getting their engineers, mechanics and pit-stop crew into better shape.
Formula One mechanics work long hours. The only time they're not at the track is during the 8hr mandatory curfew imposed by the governing FIA as part of the rules. Time in the garage is spent on their feet, their work being physical. Unlike Formula One drivers,they aren't athletes and theirfitness needs revolve around mobility, flexibility and staying largely injury-free.
The tremendous amount of downforce produced by F1 cars that allows them to go around corners so fast is also what makes them so physical to drive.
Like the drivers, they build up most of their fitness back at Renault's state-of-the-art High Performance Centre (HPC) at the team's Enstone headquarters, under the watchful eye of Connor Swan, whose job it is to keep the team in shape.
"We spend most of the pre-season in the HPC back at the Renault factory to try and prepare them for anything that might come up," says Swan. "So mobility, get them a bit more flexible, strength, then cardiovascular endurance to be able to do long hours of work. We do track runs, football, things like that, just to keepthem moving. Now that it's past winter testing, it's more just to keepthem active."
F1 outfits have increasingly begun to focus on overall team fitness.
There's not much in the way of training that Swan can schedule for the team while the season is on. At the races, his role is more one of monitoring, advice and guidance. "Because they're so busy throughout the day, they're too tired," says Swan. "And making them do something when they're tired potentially leads to injury. So a lot of it is just maintaining their health and, if they need anything, just being there. Any time they've got an issue, or any injuries, I tend to look after them. Then fetching water, getting coffee, hydration and some food. But a lot of it is covering their injuries. Muscles – because we work for long hours in a day – tend to start getting stiff and tight. Stiff, tight muscles turn intoworse things later on."
Sometimes, though, no amount of exercise, training or regimentation can beat the best remedy to a long day at the race track – some good old downtime. "The guys will work from the crack of dawn until the night," says Swan. "So they don't get a massive amount of time to blow off steam. For them, going out and actually enjoying where we are probably is just as much a form of relaxation as anything else is. Even though it takes hours away from when they could be recovering, if they don't blow off steam, they're just going to come in more and more stressed each week."
A fit, nimble and well-drilled pit crew can shave vital tenths off a team's pit-stop time.
Formula One is just as physically gruelling (if not more so) than most sports. But faceless as its principal protagonists are, their exertions are not immediately apparent. Look beneath the surface, though, and the physical toll of the sport on both drivers and teams becomes clear to see. The equation is simple – fitness equals performance; and in Formula One, performance is the currency that buys victory.
Copyright (c) Autocar India. All rights reserved.
What do you think about this News