Audi Q8 India video review
Joining the A8 and R8 as the flagships of the Audi range is the new Q8 - a stylish coupe-SUV that really makes a huge impact as it rolls down the road. But just what's it like to drive on Indian roads? And would you really have it over all the other coupe-SUVs available today? We get behind the wheel to tell you everything you need to know.
Published on Feb 26, 2020 06:00:00 PM
11,611 Views
Follow us on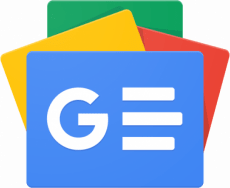 Also see:
Audi Q8 India review, test drive
Audi Q8 launched at Rs 1.33 crore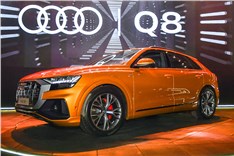 8013 Views|2 years ago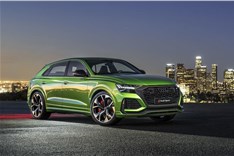 Audi RS Q8 image gallery
4517 Views|2 years ago
Audi SQ8 image gallery
7001 Views|3 years ago
Copyright (c) Autocar India. All rights reserved.