We drive the updated BMW Z4 in India.
The BMW Z4 handles impressively too. There's plenty of grip, there's little body roll and it urges you to go faster. The steering is like most BMWs – razor sharp and with zero slack – and the compact roadster darts into corners with remarkable ease. But the grouse we had is that the steering is devoid of feel and over bumpy surfaces the front wheels tend to skip, which is a bit unnerving while going fast. As with most convertibles, the Z4 doesn't have the torsional rigidity of a full-fledged coupé and that's what takes away from the ultimate precision we have come to expect from a BMW.
Even the cabin remains unchanged over the old car and for most purposes, the BMW Z4 is practical. Roof up, it is surprisingly roomy and the visibility out is good despite the low seats. However, in hard-top mode, you realise that it's a cramped cabin and headroom is in short supply. Quality is top-notch and all the controls are intuitively laid out. Over and above that, the Z4 sports car now comes in Design Pure Traction variant which features different interior trim options and an orange body colour exclusive to this variant.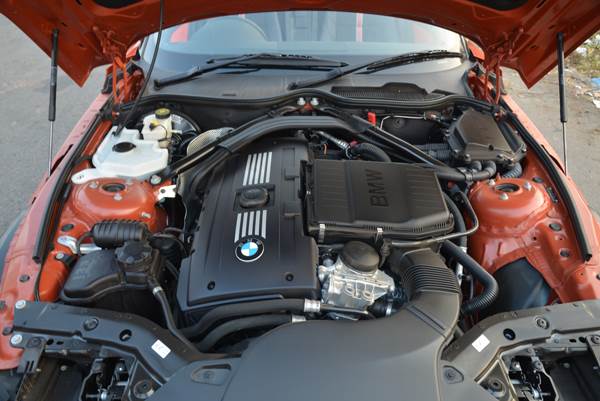 Priced at Rs 69.9 lakh for the Design Pure Traction trim the BMW Z4 is priced at par with its rivals. Even after four years of its existence in India the Z4 still looks and feels special. Even though it doesn't have the mid-engined handling characteristics of a Boxster, which is ultimately the better driving machine, the Z4 makes a pretty strong case for itself.