All-new 1.5-litre 98.6bhp diesel motor in Honda's first compact saloon, Amaze, claims a record fuel efficiency of 25.8 kpl.
Honda's 1.5-litre, 98.6bhp 'Earth Dreams' diesel engine is otherwise a peach. It has been tuned to be responsive from the word go and unlike many diesels, there's no delay between you putting your foot downand the car shooting forward. It starts pulling well from as low as 1200rpm and power flows in a seamless manner all the way to 4000rpm. In fact, the Amaze's linear power delivery masks its performance because there is no sudden spike or surge of power. The wide powerband makes the Amaze really nice to drive in city traffic, where you need a responsive engine. You don't need to shift gears as often as in a Dzire and even when you do, you'll find the clutch is nice and light and the gearshift is positive and crisp.
However, unlike Fiat's 1.3-litre Multijet engine that is used by Maruti and others, the Honda engine doesn't rev as freely. Honda engineers say they have tuned the Amaze to suit the Indian driving style of shifting up early and rarely exceeding 3,500rpm. This diesel motor's elasticity more than makes up for any lack of top-end punch and in fact, full-throttle performance is actually quite good. It takes 12.47sec to get to 100kph, which is approximately a second quicker than the Dzire diesel.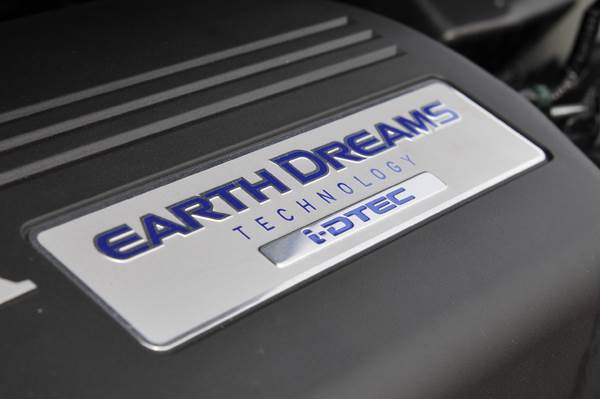 As for the petrol motor, it is the same as the one in the Brio and that means it has good part throttle responses. But, push on and you'll discover a weak mid-range, especially when you want a quick burst of power for overtaking. This engine performs best when you really wring it out -- top-end performance (like most Honda motors) is where the action is and there's plenty of fun to be had when you spin the engine past 6000rpm. Still, driven flat out, the Amaze petrol's super-light kerb weight of 965kgs, helps it post a rather impressive 0-100kph time of 13.27sec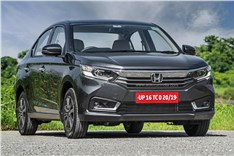 2021 Honda Amaze facelift image gallery
9839 Views|1 year ago
New Honda Amaze image gallery
93132 Views|5 years ago