The first SUV from MG in India surely is trending. We tell you if it's worth all the hype, with a full-fledged road test.
The Hector gets independent MacPherson struts with coil springs at the front and a non-independent torsion beam with coil springs at the rear. The suspension isn't the strongest point of the Hector, which doesn't feel as settled as its rivals. The small-diameter wheels and tyres do affect the dynamics and allow sharp edges to permeate into the cabin. Also, the Hector has been setup for comfort and the low-speed ride is actually pretty good. The underlying pliancy of the suspension rounds off small bumps quite nicely to deliver a cushy ride.
Up the pace, and the lack of body control is quite evident in the way the Hector pitches and floats on an uneven road. Though the SUV is controllable at high speeds, the body movement and a steering that feels disconnected rob you of a certain surefootedness you expect from it. It is more stable with passengers and luggage, but you still wish it had that flat and consistent ride seen on its peers. On a twisty road, body roll is evident and, when pushed hard, the narrow front tyres run out of grip quickly and it's easy to make them squeal in protest.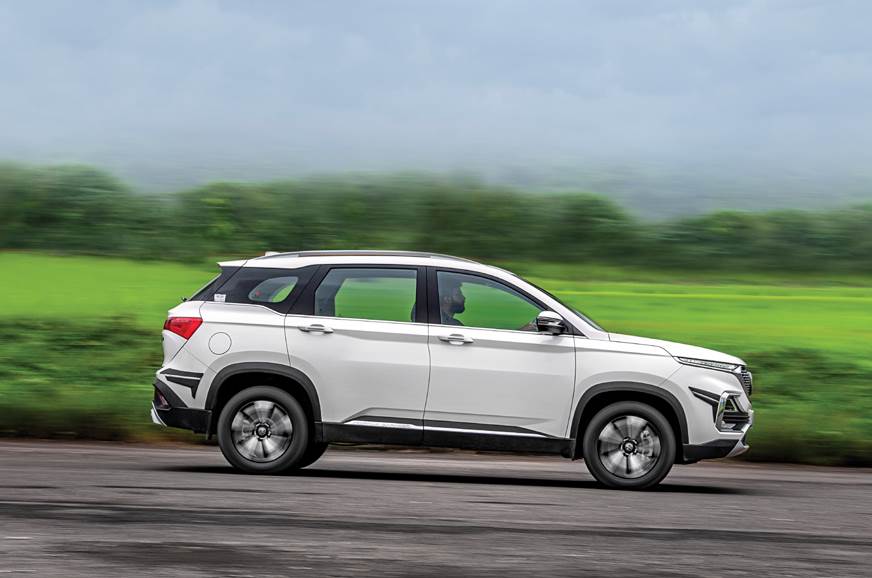 Soft and supple ride soaks up bumps well, but stability on the highway isn't as good.
Drive the Hector in a more sedate fashion and it will reward you with effortless manoeuvrability. The light steering doesn't give you confidence on the highway, but it is something you'll swear by in the city. You can twirl it with one finger, which makes city driving and parking so easy and convenient.
The Hector also excels at braking. All four disc brakes are good enough to bring the SUV to a complete halt from 80kph in just 26.70m, and there is a strong and confident bite each time you jump on the brake pedal.