The original Hyundai Santro was synonymous with practicality, ease of use and efficiency. Does the new, second-gen car live up to the legendary name?
Let's first get this out of the way. Good as the new Santro is, it's not as revolutionary a product as the original was back in 1998. Sure, the new car is built for a different time and even a different buyer but it conforms to what's expected in the class rather than changing the game.
Boomerang-like detail is a unique touch at the sides.
But such a comparison is for an automotive market observer. A car buyer will have a lot to like in the new Santro. It's easy-to-drive, comfortable, refined and even feels relatively premium. Even the AMT version, that's garnered 30 percent of bookings so far, works well as a city car. And Hyundai has packed in quite a few features too; you do pay considerably for the goodies on higher-spec models, though. We'd have liked to see more safety features as standard and even things like alloy wheels and more adjustment for the seat and steering are missed. Pricing frankly isn't as aggressive as we would have liked, especially the higher variants which can get expensive. However, factor in the standard three-year/1,00,000km warranty, three-year roadside assistance programme and the promise of low maintenance costs, and the Santro's price tag becomes a little easier to justify.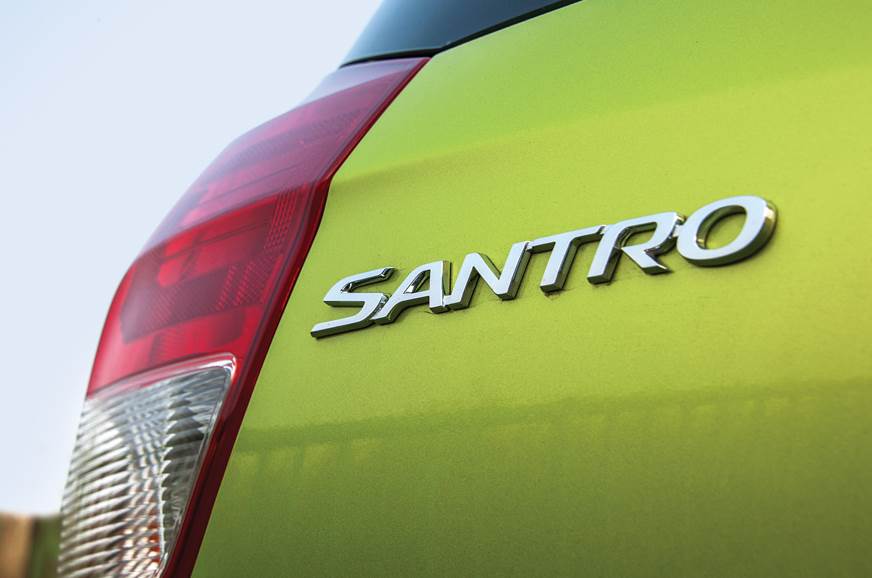 Whether the new Santro will live up to its tag line of 'India's favourite family car' or not, remains to be seen, but it sure has most of the ingredients in place.
Also see: