New engine leads list of changes on updated BMW X3.
This may be the facelifted X3 but in India it's playing a larger role as the launch vehicle for BMW's latest 2-litre diesel engine. The new engine is of particular importance because it will also replace the base diesel engines in the 3- and 5-series over the coming year. Identical 1995cc displacement and basic layout apart (four-cylinders, common-rail, turbocharger), BMW says there's little else common between old and new engines.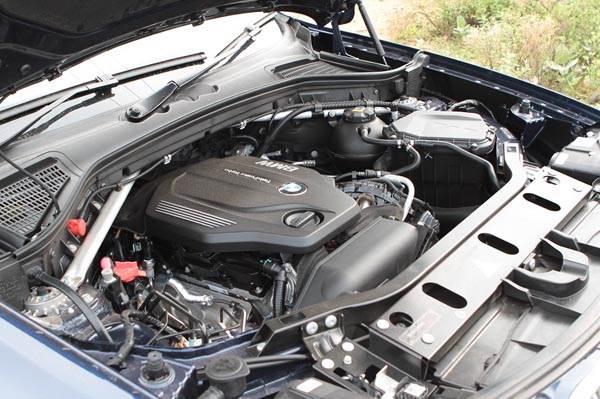 The new engine is a wee bit more powerful than the one it replaces - it produces 187bhp at 4000rpm (3bhp up on the old engine) and 40.7kgm between 1750-2500rpm (up 2kgm). The benefit of the added power is a claimed 0-100kph time of 8.1 seconds that is 0.4 seconds faster than that of the earlier X3.
While that may be an almost imperceptible gain in performance, what is very evident is that the new engine is a whole lot quieter than the one it replaces. Idle is all but free from the coarse clatter of the old motor and even on the move, the engine is significantly less noisy. It's still not the most refined of engines around but in average driving, the eight-speed gearbox does well to keep revs under 2000rpm where the engine functions at its quietest (and most efficient) best. As for the gearbox, it responds quickly to most throttle inputs but in full-auto mode there's an occasional lag to downshift when you want a sudden burst of power. Manual control on the gear lever (there are no paddle shifters) does make it possible to work around this issue, though.