VW emission scandal: Automaker considers legal action against former boss Ferdinand Piech
Published On Feb 10, 2017 02:08:00 PM
1470 Views
Follow us on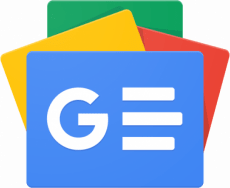 Ousted boss allegedly told senior VW figures of the emissions scandal months before it became public, but the manufacturer has denied those claims.
Volkswagen could take legal action against its ousted chairman, Ferdinand Piech, after reports suggested that he informed senior members of the board of the emissions scandal six months before it became public.
It is alleged that in March 2015 Piech told then-boss Martin Winterkorn and members of the board's steering committee about the cheating of diesel emissions tests, but VW has refuted the claim.
Volkswagen released a statement on Wednesday saying: "The supervisory board of Volkswagen AG emphatically repudiates the assertions made by Ferdinand Piech as reported recently in the media."
"All affected members of the executive committee of the supervisory board, acting independently of each other, have unequivocally and emphatically rejected all assertions made by Ferdinand Piech as untrue. The board of management will carefully weigh the possibility of measures and claims against Mr Piech," said the statement. The carmaker added that it will not comment on ongoing investigations.
Piech, who is the grandson of Ferdinand Porsche, left the company in April 2015 and Winterkorn followed in the wake of the emission scandal five months later.
Winterkorn is currently facing an enquiry into his role in dieselgate (VW emission scandal), but he maintains that he had no direct involvement in the decision-making process behind the emissions cheating software.
The initial media reports against Piech have not been verified, and some members of the steering committee at the time, including Berthold Huber who took over as interim boss after Piech's departure, have publicly denied they were informed of the cheat devices.
DOUG REVOLTA
Copyright (c) Autocar UK. All rights reserved.
What do you think about this News