Sponsored: Car insurance policy online - Things to look out for before choosing
Published On Nov 02, 2018 06:22:00 PM
46973 Views
Follow us on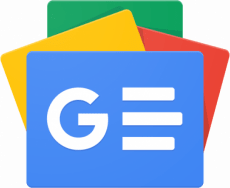 What you should consider before buying car insurance online.
For many car owners, buying a car insurance policy is just a formality. They don't even give it much thought while making a purchase, which is not the appropriate way to select one. Buying a car insurance policy should be given as much importance as purchasing a brand-new car. With car insurance policy, you can cover –
• The car against either loss, or damage due to theft, accident and disasters like an earthquake, fire, floods, etc.
• Family members, with a personal accident policy.
• Damage to a third party's property.
• Employees, a salaried driver or any unknown passenger.
• Injury or death of another person due to an accident caused by you.
There are several online car insurance policies available in the market. It would be wise to purchase car plan online so as to make the right decision. Buying or renewing a car insurance policy online can be done instantly in just a few simple steps.
So with a little bit of understanding about car insurance, you can optimize your insurance purchase and enjoy greater benefits. Here are a few things you need to look after while making a car-insurance purchase –
• Third-party insurance is mandatory: As per the Indian Motor Vehicles Act, 1988, opting for a third-party insurance is now compulsory. So if you are buying a vehicle for the first time, then ensure you get the third-party insurance before driving it on the roads. This insurance would typically be provided by your car dealer and the cost of premium would be factored in the purchase price of your car.
• Know what is covered under third-party insurance: Third-party insurance offers you a protective cover against any damage caused to the third party. A third party in this case could be a vehicle, person or even property. A third party is someone who is neither the insurance company, nor the policyholder. So whether you are driving a car alone or with your family member, friend or hired driver, a third-party insurance will cover claims for damage caused to this third party. This includes claims for severe injury, disability or death. Also, you cannot make any claim for damage caused to your own self or your car under third-party insurance coverage.
• Opt for personal accident cover. Do not overlook personal accident cover, as this ensures that you get adequate protection against any disability or physical loss in the event of a car accident. You can avail this cover for all the passengers in your vehicle, depending on its seating capacity.
• Know the IDV value of your car: Your car insurance policy is linked with the insured declared value of your car. IDV is basically the maximum amount you can claim under a car insurance policy. For example, a new car will have a higher IDV as compared to that of a car of the same model, which is a year old.
• Think twice before making a purchase: Your car dealer may offer you an insurance plan while making a car purchase but that doesn't mean it would be the best option – or necessarily the cheapest one. Thus, you must think twice before making a car purchase. In fact, it's advisable to compare quotes and features from several insurance companies before buying an insurance product.
• Go for voluntary deductibles: It's beneficial to opt for deductibles as it's the best way to lower your car insurance premium. This option will help you to share the cost of repair in case you make any claim. This results in lower premium for your insurance plan.
• Select correct add-ons: Seek add-ons based on your risk profile. For instance, if you drive long distances or if you drive late night, then choosing quick road-assistance insurance would be an apt choice for you. A Few types of add-on covers are:
o NCB protector
o Depreciation waiver cover
o Windshield glass cover
o Key protection cover
o Loss of baggage cover
o Tyre cover
o Voluntary deductible cover
Remember, applying online requires fewer documents than applying offline. Also, you receive your policy documents on time once you make the payment, so read the documents carefully so as to ensure that your policy covers everything that is in line with your needs.
So, whenever you to plan to buy a car insurance policy online, consider the above mentioned points so as to make your decision easier. Besides, there are several key players like Royal Sundaram that offer a comprehensive package policy with the promise of total protection; which also offers several discounts while buying a insurance for a bike or car online.
Copyright (c) Autocar India. All rights reserved.
What do you think about this News