Ratan Tata and his cars
Published On Apr 08, 2010 07:00:00 AM
216392 Views
Follow us on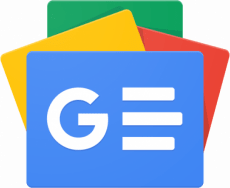 We catch up with Ratan Tata for an exclusive interview.
The world knows Ratan Tata as the chairman of the Tata Group, India's largest business conglomerate. Quiet and unassuming, Tata is a very private person and there aren't many people who know that his life away from the office has a different dimension.

It's a life that makes you understand why he is so emotionally involved with Tata Motors and why he single-handedly achieved the impossible with the Indica and the Nano. It's also a life car enthusiasts would die for. Quite simply, Ratan Tata is crazy about cars. He can't help it. Born a Parsi, the passion is deeply embedded in his DNA. Over the years Ratan has acquired quite a collection of cars and the pristine manner in which he maintains them explains why the term 'Parsi owned' fetches a premium. True to his clan, he is particularly possessive about his cars —
no one other than himself can drive them — and his gleaming collection, tucked away in a basement, is pampered to look nothing less than showroom-fresh.

Each car has its own bespoke cover made of a special material that doesn't scratch and keeps moisture out. Trickle chargers keep the batteries topped up (as there is no time to drive during the week) and just in case Ratan misjudges how close the garage wall is when he slots nose first into the parking bay, there are wooden chocks in front of the front wheels to stop him short. Such is his attention to detail!

Tata spends most Sunday mornings behind the wheel of each of his cars, taking them out one after the other, for a short spin around South Mumbai. His latest pride and joy is a Ferrari California, probably the first in the country. Always happy to oblige a fellow enthusiast, it didn't take much to convince Ratan to take me for a ride in it. The California looks absolutely stunning in 'Rosso' red (the colour all Ferraris should be) and beige leather interiors.

Dressed in casuals and very relaxed, Ratan patiently waits for our photo shoot to finish but I can sense he can't wait to get behind the wheel. His delight is evident from the minute he lowers his tall frame into the Ferrari cockpit. "This car is a different experience for me. It feels human in the way it has been engineered and it handles beautifully," he says with glee. The long bonnet and swooping lines are a throwback to the early front-engined Ferrari classics like the 250GT California (after which the new Ferrari is named) and the 1960s 275GTB. It's this classical shape and form that greatly appealed to Ratan.

Before I get into the passenger's seat, Ratan politely requests me to bring the floor mat from the Nano I had brought along for the photo shoot. The California has its own floor mats but for Ratan even those are too good to soil! Thankfully, it stopped raining and the skies cleared which allowed us to drop the hood. The two-piece folding hard-top retracts into the boot in 14 seconds and we are ready to go.

Ratan hits the 'Engine Start' button and the 4.3-litre V8 bursts into life. Even at idle, the burble from the four tailpipes sounds terrific. "It's fairly silent below 3000rpm but when you accelerate there's this fantastic roar. So even if people don't see you, they hear you," says Tata in between short bursts of acceleration down Marine Drive. It's hard for a Ferrari to go unnoticed, less so if it's got the city's best-known businessman behind its wheel.

Cars and motorbikes jostle around the California to get a better view. Mobile cameras are whipped out and thumbs-ups are given. And all this drama is within inches of the California. "Yes, it is a bit stressful when this happens and with the top up, there's hardly any visibility around you," says Tata. However, I can see that Ratan is completely at ease in the California by the way he operates the paddle shifters and fiddles with the Manettino dial on the steering wheel. I comment on how impressive the ride is over the sharp ridges on Marine Drive. "That's because I've switched to the softest settings, otherwise it's quite stiff," says Tata.

More boulevard cruiser than boy racer, the new California lends itself to Tata's genteel driving style. He drives with utmost care avoiding potholes and crawling over speedbreakers. But there have been some heart-stopping moments. "When I took the car out of the airport, I scraped the underside several times. I couldn't help it because the speedbreakers in the airport are so huge that howsoever slowly I went over them the underbody touched! The Ferrari engineers told me the California has underbody plates and is well protected, so I need not worry," laughs Tata.

We are back in the parking lot after a 45-minute drive and Ratan's all ready for the next round. He refreshes himself with a quick orange juice, signs an autograph for photographer Himanshu and jumps into his Cadillac XLR, which is one of his favourites. After this, it will be the Quattroporte and then his 500 SL that will be lovingly driven.

I can now see what keeps the 71-year- old Ratan Tata going in what must be a pressure-cooker environment at the top of his Rs 3,65,000 crore empire. There's nothing like the gorgeous lines of a Ferrari and the sound of a quad-cam V8 to wash away the worries of Corus or Jaguar Land Rover. What a great way to unwind!

Ratan Tata on his cars
Ferrari California: "It's the most exhilarating car I have. The sound is fantastic and it turns heads."

Maserati Quattroporte: "It's softer than the Ferrari and is also terrific to drive."

Cadillac XLR: "This roadster is one of my favourites. The acceleration is impressive and the suspension is quite stiff by American standards."

Chrysler Sebring: "I just love the colour of this car. In fact, the Indica we first showcased in Geneva in 1998 was painted the same colour."

Land Rover Freelander: "It drives quite well and I love the red upholstery."

Mercedes 500 SL: "When I got it, it was terrific but it's now just another car."

Mercedes S-class: "It's for normal use and after the sports cars it feels like butter and goes like a glider!"

Indigo Marina: "I've removed the backseat and put a mattress to take my dogs in it."
Copyright (c) Autocar India. All rights reserved.
What do you think about this News