Nissan X-Trail showcased at Auto Expo 2016
Published On Feb 03, 2016 05:39:00 PM
15603 Views
Follow us on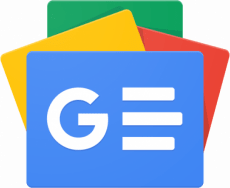 Nissan's new SUV to finally launch this year; will be sold as an import.
Nissan has showcased the X-Trail at the 2016 Auto Expo. The Nissan X-Trail SUV was earlier slated to launch during Diwali last year but according to our sources, the launch was delayed due to the manufacturer struggling to meet the right price point.
The X-Trail was the first Nissan to be officially sold in India in 2004 through the Japanese carmaker's national sales network. However, the last generation X-Trail was discontinued in 2014 due to low demand.
The current-generation X-trail was unveiled in 2013, at the Frankfurt motor show. This model's styling is sleeker than its predecessor, and is more in line with Nissan's global family of crossovers that include the Juke, Qashqai, Pathfinder, Murano and the full-size Patrol SUV. The new X-Trail was Nissan's first model based on the modular CMF platform. This architecture forms the base for future products, small hatchbacks to large sedans and SUVs, of course.

As opposed to its predecessor, the new X-Trail is more of an on-road performer than an off-roader. It will feature Nissan's electronic 4WD system that can be operated on the go. It is likely to be powered by Nissan's 2.0-litre dCi engine and will also come with a CVT gearbox.

The new X-Trail's cabin feel has been softened considerably. Black, chrome and beige dominate the insides and the centre console gets a piano-black finish. New tech on the car includes Active Ride Control, which adjusts the suspension after scanning the road ahead, much like in the new Mercedes S-class. It will be offered as a seven-seater; a first on this SUV.

Like the earlier car, Nissan will bring the new X-Trail as an import and local assembly has been ruled out in the short term. This means, the new SUV is expected to be quite expensive and according to sources, the company is planning to price it in the region of Rs 32-35 lakh. This makes the X-Trail costlier than its immediate rivals, the Hyundai Santa Fe and Honda CR-V, which could make it difficult for Nissan to sell the X-Trail in large numbers.
However, it's not big volumes that Nissan is looking for. With the X-Trail, the Japanese automaker wants to position itself as a producer of capable and desirable SUVs, especially since the interest in this segment is going through the roof.
Also read: Auto Expo 2016: All you need to know
Copyright (c) Autocar India. All rights reserved.