Indian government introduces FAME scheme for hybrids and EVs
Published On Apr 09, 2015 04:39:00 PM
16682 Views
Follow us on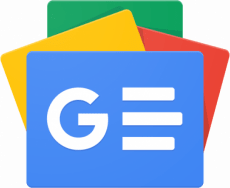 Anant Geete, the Union Minister for Heavy Industries and Public Enterprises, addressing the launch of the national "Faster Adoption and Manufacturing of Hybrid & Electronic Vehicles" (FAME) scheme in India.
New government scheme to push for faster adoption and manufacturing of hybrids and EVs in India.
The Ministry of Heavy Industries and Public Enterprises, in collaboration with the Society of Indian Automobile Manufacturers (SIAM), has rolled out FAME India (Faster Adoption and Manufacturing of Electric vehicles). The move is designed to provide impetus to the nascent hybrid and electric vehicle industry in India, and also boost the government's 'Make in India' programme.
FAME India will push for a faster adoption and manufacturing of hybrid and electric vehicles in the country. The scheme has been formulated as part of the National Electric Mobility Mission Plan 2020 (NEMMP) unveiled in 2013 by the Union Government. This scheme will work towards achieving national fuel security, a globally competitive EV eco-system and an affordable, environment-friendly transportation system for the future.
Anant Geete, minister of Heavy Industries and Public Enterprises, who announced the scheme in New Delhi, said FAME India will be implemented over a six-year period till 2020 and will sell 6-7 million hybrids and EVs annually. It will support the EV market development and manufacturing eco-system to achieve self-sustenance at the end of this period.
Phase I of the scheme has kicked off from April 1, 2015 and will run till end-2016-17 with an approved outlay of Rs 795 crore. An initial allocation of Rs 75 crore has been sanctioned in the budget for the current fiscal 2015-16, Geete said. The four thrust areas of the scheme are — demand and supply creation, technology development, charging infrastructure and pilot projects.
The break-up of fund allocation in 2015-16 across these segments is: Rs 70 crore for the technology platform including testing infrastructure, Rs 155 crore for demand incentives, Rs 10 crore for charging infrastructure, Rs 20 crore for pilot projects and Rs 5 crore for IEC operations. In 2016-17, Rs 120 crore will be allocated for the technology platform, Rs 340 crore for demand incentives, Rs 20 crore for charging infrastructure, Rs 50 crore for pilot projects and Rs 5 crore for IEC operations. In all, Rs 260 crore will be spent in FY'16 and Rs 535 crore in FY'17 out of the total Rs 795 crore earmarked for the scheme for a two-year period. Due to the high level of environment pollution and fossil fuel usage in road transport in high density urban centres, this phase of the scheme will be restricted to cities falling under the purview of the smart cities initiative, major metro cities, all state capitals and other urban cities with over a million-strong population as well as the north eastern states.
"Keeping in view the limited domestic reserves of conventional fuels and the rising demand in the automobile sector, it is a dire necessity to find alternate sources of energy for transport which are eco-friendly yet cost-effective. In the present circumstances, FAME is a necessity. We hope that the scheme will be a success and benefits the citizens of our country and meets the objectives which are set out in the Mission. Today, the first national workshop organised by our ministry also saw various stakeholders including our partners from the state governments participating with full fervour. We are hopeful that as one of the important stakeholders, we will have their active participation in the implementation of the scheme as we go forward," said Geete.
The demand incentives that will be given to boost sales of hybrids and EVs will be in the range of:
- Rs 1,800 to Rs 22,000 for scooters
- Rs 3,500 to Rs 29,000 for motorcycles
- Rs 3,300 to Rs 54,000 for CNG/diesel three-wheeler variants
- Rs 3,300 to Rs 61,000 for petrol-engined three-wheelers
- Rs 13,000 to Rs 124,000 for sub-4-metre four-wheelers
- Rs 11,000 to Rs 138,000 for four-wheelers above 4 metres long
- Rs 17,000 to Rs 187,000 for LCVs (CNG / diesel variants)
- Rs 34 lakh to Rs 66 lakh for buses (CNG variants)
- Rs 30 lakh to Rs 61 lakh for diesel-engined buses
If executed as per the plan, the scheme will lead to a substantial decrease in carbon dioxide emissions by 24 million tonnes, fuel savings of up to 9,500 million litres valued at Rs 60,000 crore and creation of around 3,00,000 jobs by 2020. The minister called upon both the industry and academia in the country to come forward and develop new and advanced electric and hybrid vehicle models across all segments matching international standards which are also cost effective. He said that the involvement of state governments and local bodies will be crucial for the successful rollout of pilot projects and public charging infrastructure for which the central government would provide adequate funds in the initial years. Governments around the world, particularly developed markets like the USA, EU, Japan and China, are promoting alternate technology vehicles. Globally, the major focus is on market creation through various incentives, particularly on the demand side.
Copyright (c) Autocar Professional. All rights reserved.