Emission scandal puts Volkswagen India under scanner
Published On Oct 01, 2015 05:36:00 PM
6998 Views
Follow us on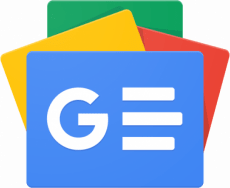 The scandal has escalated and an enquiry has been prompted by the Indian government to see if Volkswagen has rigged emissions tests in India too.
Indian automotive testing agency Automotive Research Association of India (ARAI), on a directive by the central government is investigating Volkswagen India to ascertain if the company has rigged emission tests in the country as well.
Volkswagen was caught manipulating vehicle emission tests in the United States and the German car maker admitted that as many as 11 million vehicles across the globe could be affected and has subsequently announced plans to recall all these vehicles. This has prompted several countries like Sweden, South Korea, France, Australia and now India to conduct their own investigation of Volkswagen's diesel cars in their countries. The discrepancies were related to vehicles powered by the Type EA 189 common-rail diesel engine family.
In India, Volkswagen's Type EA 189 engine family includes the 1.6-litre TDI unit, which was later downsized to 1.5 litres and powers the locally produced Volkswagen Vento, Polo as well as the Skoda Rapid. However, the 'cheat software' is so far known to have affected only the 2.0-litre diesel and it is unclear if the smaller capacity Indian powertrains are using any such illegal software. Also, passenger vehicles in India still conform to BS III/IV (equivalent to Euro III/IV) emission norms, as against stricter norms followed by vehicles in the US and Europe, which makes it easier for engines to be compliant without resorting to software manipulation.

However, Volkswagen India was non-committal on whether Indian cars were affected or not. "An investigation is currently being carried out centrally from headquarters in Wolfsburg, Germany. However, we cannot comment on this until investigations have been concluded," said a Volkswagen India spokesperson. According to media reports, ARAI is planning to investigate VW India's cars with special emission monitoring equipment that can conduct tests on the road. This will then be correlated to laboratory results to see if there are any discrepancies.
It is learnt that a team of senior VW India officials, including president and managing director Andreas Lauermann had visited authorities in Delhi to discuss the ongoing crisis with the government.
VW India is said to be gearing up for a potential recall of its cars in India if they are found to be non-compliant.
Copyright (c) Autocar India. All rights reserved.