Discounts on e-payment for fuel, toll
Published On Dec 08, 2016 07:30:00 PM
5338 Views
Follow us on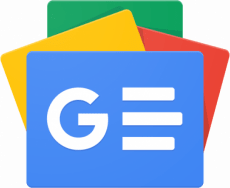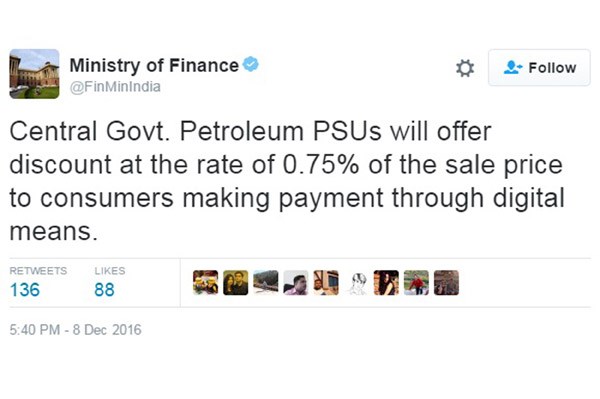 Digital payments at petrol pumps to attract 0.75 percent discount; 10 percent discount at toll plazas for RFID, Fast Tag holders.
In line with the government's digital mission, the Finance Ministry has announced a 0.75 percent discount on digital payments at fuel stations and 10 percent at toll plazas.
So, if a hatchback owner tanks up his car's 35-litre fuel tank and makes a digital payment, he stands to save Rs 15 on 30 litres or Rs 2,000 worth of petrol. Finance minister Arun Jaitley also said that no service tax will be charged on digital transactions up to Rs 2,000.
According to official figures by the government, nearly 4.5 crore customers buy petrol or diesel at petrol pumps every day. It is estimated that fuel worth Rs 1,800 crore is sold daily, out of which nearly 20 percent is paid through digital means. In November, it increased to 40 percent and cash transaction of Rs 360 crore per day shifted to cashless transaction methods.
"The incentive scheme has the potential to shift at least 30 percent more customers to digital which will further reduce the cash requirement of nearly Rs 2 lakh crore per year at the petrol pumps," the government stated.
For those making digital payments at toll plazas on national highways, there is a discount of 10 percent for using RFID card/Fast tags. After demonetisation, the government had announced exemption of toll on national highways from November 9, 2016 (17:30 hours) to December 2, 2016 (midnight). The exemption led to a loss of Rs 1,200 crore for the National Highways Authority of India (NHAI).
Meanwhile, in a bid to tackle the cash crunch, the Ministry of Road Transport and Highways is implementing an Electronic Fee Collection system on national highways to allow cashless transactions. In order to remove bottlenecks and ensure seamless movement of traffic and collection of fee as per notified rates, a cashless payment mechanism -- FASTag -- has been rolled out, based on the recommendations of a committee constituted under Nandan Nilekani.
Further, reports suggest that NHAI is equipping toll points with electronic Point of Sale machines as toll collection resumed after December 2, 2016. As of November 23, 2016, 347 fee plazas out of 366 on national highways across India have been integrated and made operational for EFC transaction.
Motorists happy for a change
The exemption of toll gave motorists a reason to cheer. Before payment of toll was waived off, toll plazas had witnessed chaotic conditions as drivers ran short of cash or change for Rs 500 and Rs 1,000 notes. Though they had been instructed to accept all notes, there was utter confusion at many places with long queues of vehicles witnessed within city toll-roads and on highways.
Moreover, many motorists were seen wanting to pay the toll with the new Rs 2,000 note in a bid to exchange them for currency notes of lower denomination. Many toll booths complained that commuters were handing over old and demonetised Rs 1,000 notes but would not accept Rs 500 notes as change.
Copyright (c) Autocar Professional. All rights reserved.
What do you think about this News