New car sales fluctuated around the globe in 2018, with some countries enjoying a boom while others weathered stormy conditions. This has made for some intriguing winners in the top 30 biggest-selling markets, as well as several established leaders consolidating their foothold on the top step of the sale podium. Using data provided by Jato Dynamics, here are the bestselling models in each of the top 30-ranked countries.
We start with the biggest overall seller and list them in descending order:
USA: Ford F Series – 9,09,330 vehicles sold
It's no surprise the Ford F Series comes in at number one, topping the sales chart of the second-biggest new car market in the world. It accounted for 9,09,330 of Ford's total of 2.5 million new light vehicle sales in 2018, putting the F Series comfortably ahead of the Chevrolet Silverado that saw 5,83,227 new sales in the same year.
It also helps that the F Series is offered in a variety of body styles and trim options, ranging from the entry point XL two-door, right up the luxurious Limited, as pictured. There's also the high performance Raptor with 456hp and 691 of torque.
China: Nissan Sylphy – 4,81,216 vehicles sold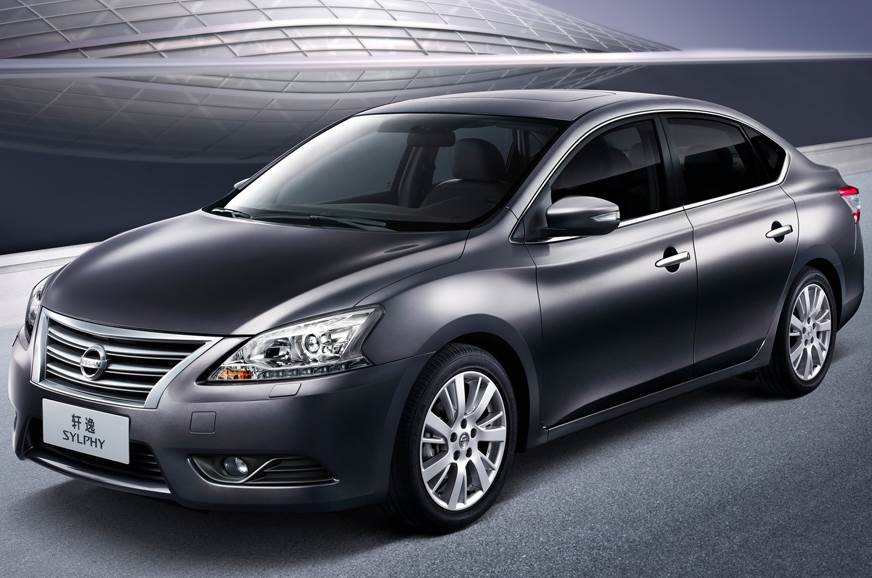 China is the biggest new car market in the world, dwarfing USA's 17.2 million new registrations in 2018, with 23.25 million cars sold. Even so, the Nissan Sylphy's penetration into the Chinese market is not quite too deep-seated as the Ford F Series' in the US. That didn't stop the Sylphy notching up 4,81,216 sales in China to make it the biggest-selling model there.
The Sylphy is restricted to sales in China and a small handful of other Far Eastern countries, which holds it back from competing for global dominance with the likes of the F Series or Toyota Corolla.
Japan: Honda N-box – 2,41,870 vehicles sold
For the second consecutive year, annual new car sales in Japan broke through the 5 million vehicle barrier. The Nissan Note could claim to be the bestselling car of 2018 in this style-conscious market, but the biggest-selling vehicle was the Honda N-Box Kei car.
The Note scored a very healthy 1,36,324 sales for Nissan, but the N-Box smashed that with its 2,41,870 unit sales. It was helped along by the Japanese market being relatively flat, so buyers erred more towards the most affordable cars that still offered a breath of freshness.
India: Maruti Suzuki Alto – 2,34,471 vehicles sold
While the Maruti Suzuki Alto's main market is India, though it is sold in many other markets too. It appeals to Indian buyers for its price and 2,34,471 of them found willing homes in 2018. As India is the fifth-largest new car market in the world, the Alto is big news as it accounts for one in every 14 new cars sold here.
Maruti Suzuki offers the Alto with a 796cc petrol engine, but there's also a compressed natural gas (CNG) fuel option that gives it a broader appeal. Along with the nine other cars in the Maruti Suzuki range in India, the company accounted for a cool 53 percent of the country's total new car sales in 2018.
Brazil: Chevrolet Onix – 2,10,451 vehicles sold
Brazil may have suffered some political upheavals in 2018, but it remains the sixth-biggest new car market in the world and the leader there is the Chevrolet Onix. It may not record numbers as large as those above it in this top-30 list, but the Onix makes up one in every 12 cars sold in Brazil.
That sort of domination of a single market is why the Onix makes it to fifth overall in this list, even though it doesn't even make it into the top 100 global sellers. It shows how one model can come to prominence if a country takes it to their hearts and wallets.
Germany: Volkswagen Golf – 1,72,434 vehicles sold
A bit like telling an Eskimo that it's cold outside, you don't really need to explain that the Volkswagen Golf is the number one seller in Germany. It has been for most of its five-decade production span and 2018 saw it rack up 1,72,434 new registrations out of 3.4 million new cars sold. Sales were down in 2017, however, dropping almost 17,000 year on year.
The Golf makes up 5 percent of all new cars sold in Germany and the following three places in new car sales comprise of the Tiguan, Polo and Passat. That means these models combined account for one in eight new cars registered in Germany in 2018. A new generation of the Golf should arrive in the next year or so.
France: Renault Clio – 1,51,434 vehicles sold
The fourth generation of Renault Clio may be coming towards the end of its time on the new car price lists, but the French show no signs of dropping it from their affections. The supermini found 1,51,434 willing new homes in 2018, seeing off the Peugeot 208 by more than 20,000 and the Citroen C3 by a whopping 50,000.
Not only did the gracefully aging Clio beat its rivals in the sales charts, it managed to increase its sales from 2017 by a healthy 5 percent. Its rivals also saw an upturn in sales, but perhaps more worrying for the Clio is that Renault-offshoot Dacia was the only non-French brand to break into the Gallic top 10 sellers with not one, but two models in the form of the Sandero and Duster. A new generation of the Clio has just been unveiled at the 2019 Geneva motor show; it'll be on sale later this year.
Thailand: Toyota Hilux – 1,49,336 vehicles sold
The Thai new car market boomed in 2018 and was up 19.2 percent on the previous year, so the Toyota Hilux has enjoyed a considerable bounce. Its sales in this country were boosted to 1,49,336, which means it enjoys a 15 percent slice of the overall sales of one million cars.
Toyota's overall sales in Thailand were up by a third to give it a 31.4 percent market share, which means the Hilux accounts for almost half of the company's car sales here. It's easy to see why given the increasing wealth of its inhabitants but the poor roads infrastructure.
Canada: Ford F Series – 1,45,694 vehicles sold
Like it's only land neighbour over in the USA, Canada loves its big pick-ups and none more so than the Ford F Series. The F Series recorded 1,45,694 new sales in a market that totals two million and this was despite a 6.5 percent drop, overall, compared to 2017.
Just as the F Series shrugs off rough terrain, it did so to tough trading conditions to put it comfortably ahead of the Dodge Ram, GMC Sierra and Chevrolet Silverado. The fifth bestseller was the Honda Civic. It helps the the F Series is produced locally at Ford's Oakville plant in Ontario.
Italy: Fiat Panda – 1,30,206 vehicles sold
Like several European countries, the Italians remain quite partisan when it comes to their favourite cars, so the Fiat Panda continues to top the sales chart here. Even though the overall market in Italy contracted by 3.1 percent in 2018, compared to 2017, the aging-but-cheap Panda still accounted for one in every 15 cars sold.
Fiat also managed to stay on top of the manufacturers' pile, with 5.9 percent of the total market, although this was down by 20 percent on 2017's figures. It underlines the importance of the Panda to Fiat in Italy, where it made up 40 percent of the company's domestic sales.
South Korea: Hyundai Grandeur – 1,13,101 vehicles sold
Hyundai remains the biggest player in South Korea by a large margin, though alliance partner Kia is narrowing the 5 percent lead Hyundai has over it. Even so, Hyundai still lays claim to the bestselling car in the country, with its Grandeur large sedan.
The South Korean market, as a whole, increased by 1.3 percent in 2018, helped by a reduction in vehicle tax from 5 percent to 3.5 percent. The Grandeur was also bolstered by a new model arriving in 2018 to feed the appetite of South Korean drivers for new models.
Russia: Lada Vesta – 1,08,363 vehicles sold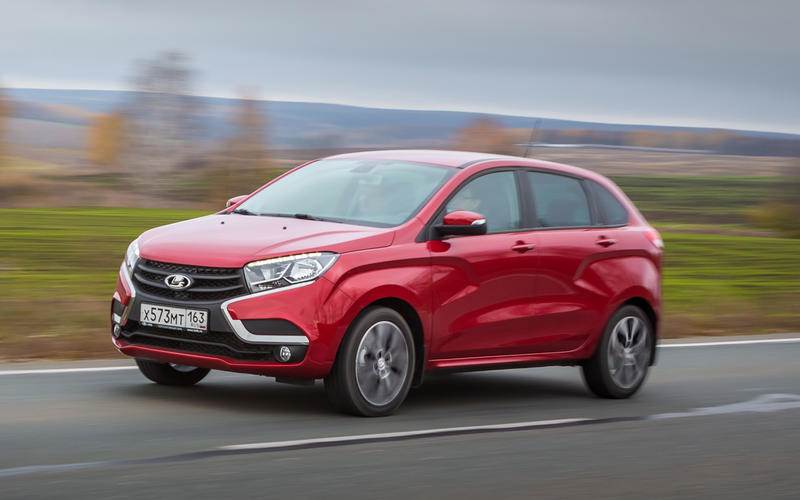 New car sales boomed in Russia in 2018 and the market was up 12.8 percent compared to 2017. Lada remained the most popular brand overall and its Vesta easily took the number one spot with a 17.5 percent share of new registrations all to itself.
The Vesta has occupied the top spot ever since it was launched in 2015, helped along by the choice of four-door sedan and estate models, as well as the pseudo off-road Cross versions and a compressed natural gas version; this last uses a fuel that is abundant and cheap in Russia, further strengthening its hold on the top step of the sale podium.
United Kingdom: Ford Fiesta – 95,996 vehicles sold
New car sales were down 7 percent in the UK in 2018, but there was little change in the overall bestsellers. Ford remains the lead-selling brand with a 10.7 percent share of new vehicle registrations and the Fiesta was its most popular model, accounting for 95,996 sales. That means the latest Blue Oval supermini launched in 2017 made up 37.8 percent of the firm's UK volume.
In its segment, the Fiesta comfortably beat off PSA's Vauxhall Corsa and even managed to displace the Corsa from top position in Scotland for only the second time in 11 years. The only other superminis that made it in the UK's top 10 best sellers were the Volkswagen Polo and Mini, though even their combined sales couldn't beat the Fiesta's.
Mexico: Nissan Versa – 91,320 vehicles sold
The Nissan Versa is a sub-compact sedan that's sold in North and South America, largely on its value proposition. In other words, it's cheap and that explains why it's number one in Mexico where the market had shrunk by a significant 7.1 percent in 2018. That didn't stop the Versa from taking 6.4 percent of the total market here.
This percentage figure contributes a large chunk to Nissan's overall position as the biggest car company in Mexico, taking 22 percent of sales in 2018. Without the Versa's dominant place, Nissan would tie with General Motors, which takes a 16.6 percent slice of Mexican new car sales.
Indonesia: Toyota Avanza – 82,167 vehicles sold
The Indonesian new car market has undergone rapid expansion in 2018, seeing growth of 6.7 percent to 1.15 million sales. Toyota's Avanza SUV retained its number one position for the 13th consecutive year, but it was a close-run thing against the surge of sales for the Mitsubishi Xpander.
While Toyota will be pleased to retain that number one slot, it also has to reconcile that the Avanza is enduring a fifth year of slowing sales. In 2018, its market share was down to 7.1 percent, whereas it once made up one in five new car sales in Indonesia. Toyota is also the biggest brand in this country, making up 30.4 percent of sales, but like the Avanza, it is slipping and dropped 3.8 percent in 2018 compared to the previous year.
Malaysia: Perodua Axia – 78,425 vehicles sold
Perodua dominates its home market and often accounts for more than half of all new car sales in Malaysia on a monthly basis. For 2018, its overall market share was 43 percent and the Axia's 78,425 sales made up 14.2 percent of all Malaysian new car registrations.
This sort of dominance is helped by the Axia being Malaysia's most affordable car, but not even the country's other domestic producer comes close, as the Proton sits in fourth overall with a 10 percent share of the pie. Honda and Toyota occupy the second and third spots, but both suffered reduced sales in 2018, while Mazda more than doubled its share to 3 percent.
Australia: Toyota Hilux – 51,705 vehicles sold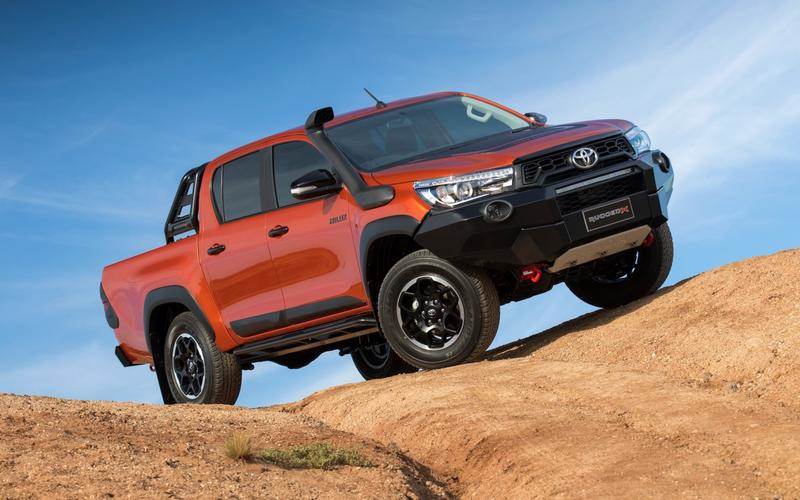 While others had to endure tough times in 2018, the Toyota Hilux went from strength to strength in Australia. Not only did it record a third straight year at the top of new car sales, it did it with a 9.8 percent boost in sales, where its rivals all suffered dropping numbers. By the end of the year, the Hilux was responsible for 4.5 percent of the entire market.
This helped Toyota to be the number one Aussie brand, while extreme drought conditions also encouraged more buyers to choose the Hilux for its go-anywhere ability and reliability in harsh terrain.
Algeria: Dacia Logan – 46,270 vehicles sold
Algeria may not be a country that immediately springs to mind as a large market, but it features here because Dacia dominates this country's new car sales. In 2017, it was the Sandero that racked up the biggest number, but for 2018 the mantle passed to the Logan.
With sales of 46,270 Logans in 2018, this model alone gave Dacia a 33.4 percent market share in Algeria from a total of 1,27,300 registrations. Add in the other Dacia models sold and the Romanian firm occupies two thirds of sales. This is largely due to the cost of importing cars into Algeria and Dacia producing models locally at its Oued Tlélat factory.
Turkey: Fiat Egea – 36,649 vehicles sold
It's three years on the trot for the Fiat Egea as Turkey's bestselling car, even if the country's new car market fell by a whopping 35.1 percent in 2018, compared to 2017. Steeply rising inflation and interest rates hit new car registrations and the Egea saw a 23 percent drop compared to the previous year, but it was still enough to keep it ahead of the Renaults Megane and Clio in second and third, respectively.
Fiat's bigger worry is the surge in popularity of the Honda Civic, which jumped from 16th in 2017 to fourth at the end of 2018. It's the only car in the Turkish top 20 to enjoy a boost in sales rather than minimising its losses over rivals.
Spain: Seat Leon – 34,764 vehicles sold
The Spanish are nothing if not loyal to their home-grown carmaker and the Seat Leon sits at the top of the sale pile for the fifth year in a row. It managed this despite only taking the monthly top step of the podium three times, yet consistency across the whole year is what matters and underpins the Leon's performance.
The Leon did take a small 1.2 percent hit on overall sales in Spain in 2018, but the manufacturer's sales were up 13.6 percent, thanks to new models such as the Arona and Tarraco SUVs. Alongside the Leon, the Ibiza took a solid second position in 2018 Spanish sales.
Taiwan: Toyota Corolla – 28,184 vehicles sold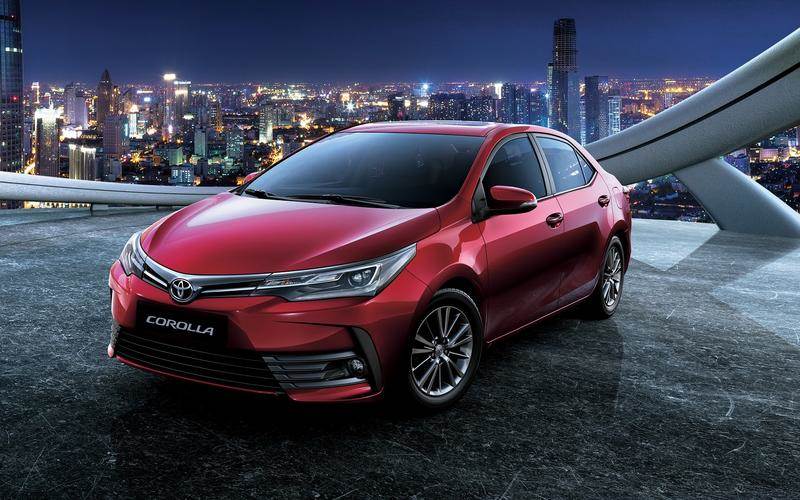 The Toyota Corolla may be the most heard car name in the world, but it rarely tops sales charts. Instead, it tends to quietly rack up steady sales, but in Taiwan it's the number one choice and has been for the past 15 years.
2018 proved a tougher year for the Corolla in Taiwan than previous ones, with sales going down 30 percent compared to 2017's. That meant the Corolla saw a drop in overall Taiwanese market share from 9 percent in 2017 to 6.4 percent last year. However, Toyota keeps its lead against other brands by holding on to almost a quarter (23.7 percent) of all new car registrations.
Vietnam: Toyota Vios – 27,188 vehicles sold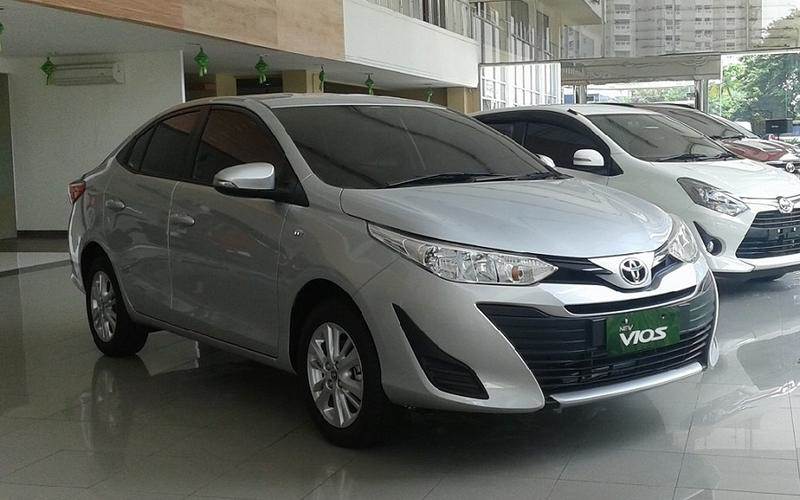 The Toyota Vios is a small car that's big news in Vietnam, where it recorded its fifth successive year as the number one seller in 2018. With new cars sales up in this country by 5.1 percent in 2018, the Vios made the most of this to push up its registrations by 22 percent over 2017's, helping Toyota to a 23 percent slice of the total market.
Every Vios sold in Vietnam comes with a 1.5-litre petrol engine and a choice of 5-speed manual or continuously variable transmission (CVT). All come in a four-door sedan body that's the most popular shape in Vietnam.
Czech Republic: Skoda Octavia – 25,834 vehicles sold
The Skoda Octavia remains the favourite car of Czech buyers and 2018 saw it take one in every 10 new sales. This was despite the model dropping by 4.5 percent and the overall market falling back by 3.7 percent, largely due to cars being off-sale due to the transition to WLTP regulations. Yet, it didn't dent Skoda's overarching dominance, notching up a 32.2 percent share for its cars to account for one in three new cars sold in the Czech Republic.
To emphasise Skoda's position as the most popular car makers in its home country, its models take up six out of the top seven positions in the 2018 new car rankings. Only the Hyundai i30 prevents a clean sweep here with its fourth place in the sales chart.
Romania: Dacia Logan – 24,955 vehicles sold
Few cars can claim such a winning streak as the Dacia Logan enjoys in its home country. 2018 is the 14th consecutive year it's occupied the top spot in the sales rankings and just as impressively it's never once relinquished that position for a single month since its launch in 2004.
This sort of impressive performance has helped Dacia to a 28.2 percent share of the total Romanian market in 2018. It puts the firm solidly ahead of its nearest rivals in second and third spots, with Skoda registering 8.5 percent of all new car registrations in 2018 and Renault claiming 8.1 percent.
Sweden: Volvo S/V90 – 24,346 vehicles sold
In a year of two halves, the Swedes have again propelled a different model to the number one step of the new car sales podium. This is the fourth year in a row where a new car has taken this mantle and for 2018 it fell to the Volvo S/V90 range and it's a 6.9 percent market share.
That's an impressive slice for an executive car and this is all the more noteworthy as the Swedish new car market took a severe 31.1 percent drop in its second-half, compared to the first. It looks like the S/V90 is settling into this position, which appeared to be the rightful place of the previous V70 that was Sweden's bestseller for 19 years, up until 2015.
Portugal: Renault Clio – 15,076 vehicles sold
Unlike a lot of European new car markets, the Portuguese one ended up on the previous year and it reported increased sales of 2.8 percent. The top seller was the Renault Clio and it went even further with a sales boost of 6.7 percent to sell 15,076 cars in 2018.
The Clio's popularity helped the French maker to remain the biggest single brand in Portugal, taking 13.7 percent of registrations in 2018. This put it ahead of its nearest rivals Peugeot, Mercedes and Nissan, and the Clio cruised into its sixth consecutive year as the country's favourite car.
Netherlands: Volkswagen Polo – 14,757 vehicles sold
New car sales are up in the Netherlands and the arrival of a new Volkswagen Polo rode this crest to file a 68.5 percent rise in sales compared to 2017. The Polo ended the year with 14,757 sales and helped VW to be the bestselling brand with a 11.3 percent share of new registrations.
However, VW will not be able to rest on these laurels as the new electric Jaguar I-Pace surprised everyone with its amazing 13.1 percent share of the new market in December 2018. Other EVs have also fared well in the Netherlands, where Tesla witnessed a 161.7 percent rise in sales to become the second most popular luxury brand after Jaguar.
Norway: Nissan Leaf – 12,303 vehicles sold
Norway is a leading light when it comes to electric vehicles and the Nissan Leaf was the country's bestselling car in 2018. It achieved 12,303 sales, helping Nissan to become the third-biggest brand behind Volkswagen and Toyota who, by contrast, suffered considerable losses in the 2018 Norwegian chart.
As more Norwegians choose an EV, these battery-powered cars accounted for 60.2 percent of all new car sales in the country in 2018. This has also been stimulated by the government there promising to end the sale of all new fossil-fuelled cars by 2025.
Chile: Mitsubishi L200 – 11,312 vehicles sold
The rugged terrain of Chile and its large agricultural sector goes a long way to explaining why the Mitsubishi L200 is the biggest seller in this South American country. It accounts for one in every 40 light vehicles sold there and sales are up, even if market share is down slightly for the L200 as the Chilean market expanded by some 15.6 percent in 2018, compared to the previous year.
Mitsubishi comfortably beats the Toyota Hilux, which suffered a 4.1 percent drop in sales in 2018.
Hungary: Suzuki Vitara – 11,123 vehicles sold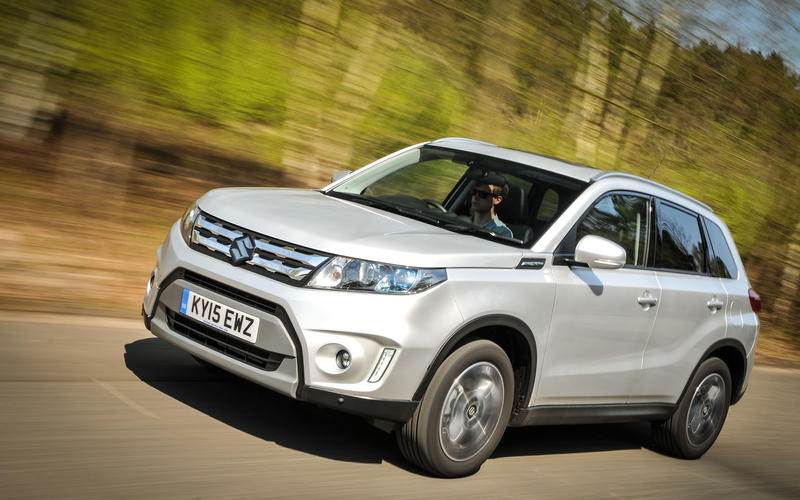 The Hungarian new car market is soaring, with a 17.5 percent rise in 2018, which helped the Suzuki Vitara to its third year in a row on the top step of the podium. Its sales were up by 26.6 percent, outperforming the market, and it was the first model to exceed 10,000 sales in a single year since the Suzuki Swift back in 2007.
With 11,123 sales in 2018, the Vitara enjoyed an 8.1 percent share of the total new car market on its own and saw Suzuki take a leading 14.1 percent slice of total Hungarian registrations. The Vitara is doubtlessly helped by Suzuki making cars locally in its Esztergom plant.