An all-new Bentley Mulsanne is due to arrive before the end of the decade, kick-starting the firm's radical electric era. The new flagship model will be part of Bentley's recently announced five-in-five strategy, in which it will launch five electric models between 2025 and 2030.
Bentley involved in plaftorm development of the EV
Final Mulsanne left the production line in June 2020
Sale of luxury saloons has declined by over 12 percent in 11 years
Bentley Mulsanne replacement
The first of those cars, expected to be previewed later this year, has been described as a Mulsanne replacement because it will be the most expensive model in the marque's line-up at that time, as the Mulsanne once was, but it will not share similar proportions. Instead, it will be a smaller saloon, riding higher to accommodate underfloor batteries.
Ultimately, though, a modern-day flagship, which will elevate pricing far beyond that of the former Mulsanne, will stand at the top of the line-up before 2030. This will allow Bentley to tap into the super-luxury segment further, ensuring high profit margins and the customisation expected by the mega-rich.
"We've dropped out of the Mulsanne segment and that is something – if we look at the market – that is still attractive to us," said Bentley CEO Adrian Hallmark to our sister publication Autocar UK. "It's part of our historic strength to work in that segment."
The final Mulsanne left the line at the firm's Crewe plant in June 2020, marking the end of an 11-year production run for the model, of which over 7,300 examples were built. It was also the final machine to feature Bentley's 6.75-litre V8 engine, the longest-serving V8 in continuous production.
New Bentley Mulsanne: a different body style
While we know the Mulsanne as a four-door saloon, the upcoming model is likely to take a different approach – becoming a two-door, sportier-looking model.
The saloon segment of the super-luxury market has been declining for the past decade. In 2021, saloons accounted for 9.1 percent of the mix, compared with 21.6 percent in 2010, according to figures from Jato Dynamics.
This is largely attributed to the growth of SUVs, but with the Bentayga already accounting for half of Bentley's sales, it is expected that the maker will take another direction with a next-generation Mulsanne in the form of a two-door model.
The brand already has an example of such a car in this segment: the £1.5 million (around Rs 15 crore) Bentley Mulliner Bacalar, an ultra-exclusive roofless grand tourer from its coachbuilding division. The Bacalar is considered a test bed for a model of this size and style, albeit one with Bentley's W12 rather than the upcoming electric drivetrain.
Bentley's future EV plans
The first electric vehicles in Bentley's zero-emissions line-up will use a platform co-developed with Volkswagen Group sibling Audi. The architecture will be used across a number of EVs to ensure cost efficiencies, but it is as yet unclear whether it will stretch to a Mulsanne-sized model. Either way, Bentley is expected to be heavily involved with the platform's development.
"Before, [our platforms] were developed from group architectures that were developed way before we got to the party," Hallmark recently said. "The effort to modify systems and the suppliers' requirements has been a major limiter for Bentley in the past. With this generation of car – right from the outset – we've been involved to ensure the specification that Bentley needs. I can't emphasise enough how much of a breakthrough this is. It's a game changer."
He added that battery technology has accelerated so rapidly that he no longer has concerns about range related to the heavier weight of bigger cars. "We can now build a car as big as what we have now. If I then look forward to the late 2020s, it's another step change," he said.
The first two to three electric models, he explained, will have much in common in terms of battery technology, and later – expected to include the Mulsanne – will be able to take on new developments. "These improvements will then be "retro-applied" to the first tranche of Bentley EVs. The first EV will comfortably have over 480km range," Hallmark said.
Other super-luxury saloons in electric renaissance
Audi Landjet: The 2024 EV replacement for the Audi A8, previewed by last year's Grand Sphere concept, is described as a road-going private jet.
Lamborghini four-door: New details of Sant'Agata's 2+2 EV, due in 2025, suggest it will place more of an emphasis on space and luxury than its range-mates.
Rolls-Royce Phantom: The Phantom will be reborn with all-electric power by 2030, bringing the torque, refinement and silence to match the current V12 car.
What are your thoughts on the Mulsanne ditching its V8 for electric power? Let us know in the comments.
Bentley Cars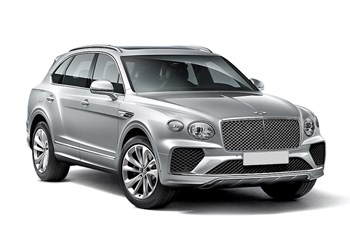 Bentley Bentayga
₹ 4.44 - 4.73 crore
Bentley Continental GT
₹ 4.12 crore
2022 Bentley Flying Spur Speed image gallery
2424 Views|9 months ago
Bentley Mulliner Batur image gallery
5776 Views|9 months ago
Bentley Bentayga EWB image gallery
3359 Views|1 year ago