From bodykits to bull bars, there have been all manner of fads, trends and fashions in the motoring world. Some were practical, many were ridiculous, and a handful have endured. Here's our pick of the best, worst and downright weird:
1. Matt paint
Matt paint finishes have been used by the military for decades for their ability to improve stealth by absorbing rather than reflecting radar. On cars, it's a more recent styling choice, to make them stand out from the crowd and offer contrast to the usual shiny paintwork offered.
BMW and Ford were among the early adopters of the matt paint fad, with special editions of the second-generation Focus RS and E90 M3 range respectively. The German firm offered it with its Frozen Edition models, but like all matt paint, it has proved difficult to look after, as just simply cleaning it can ruin the finish. There's also the small matter of cleaning up bird droppings immediately, as they can eat through the finish. Kind of takes the shine off this fad, and ensures that it will never go mainstream.
2. Spinner wheels
Spinner wheels emerged from the custom car culture on the west coast of the US, giving the car the appearance of moving even when it was standing still. An outer rotor would carry on turning when the inner wheel came to a stop.
Like most trends, it died a natural death after a brief moment in the limelight, largely due to another fad arriving to replace it. There were also some concerns from safety groups that spinners could confuse other drivers into thinking a parked car was moving, and that the spinner might detach at higher speeds.
3. Motorsport-inspired wings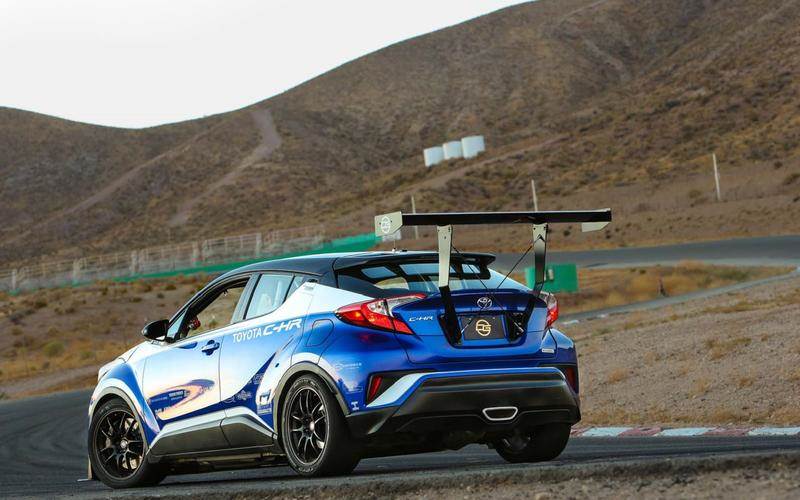 Ever since the dawn of motorsport, drivers have adopted race car styling for their roadgoing machines. One of the most enduring trends has been the motorsport-style rear wing. As racing car wings have become larger and more complex, so have the bolt-on aftermarket variety.
There's a big difference between the carefully crafted race wing designed to maximise downforce and airflow and the ones stuck on the back of the average hot hatch. That difference is that the latter almost certainly only adds weight and aero drag, though this was also the case with the rear wing supplied to buyers of the Lamborghini Countach.
4. Scissor doors
Visit any motorshow in the 1980s and chances were high that another exclusive hand-built rarity would be launched with Lamborghini-style scissor doors. Everything from hum-drum hatches to Rolls-Royces were modified in this way, with varying degrees of success and engineering integrity.
There are firms who still offer scissor door kits, but it's a trend that ebbed away as the modified car scene sputtered out in the mid-2000s.
5. 4x4 suspension lifts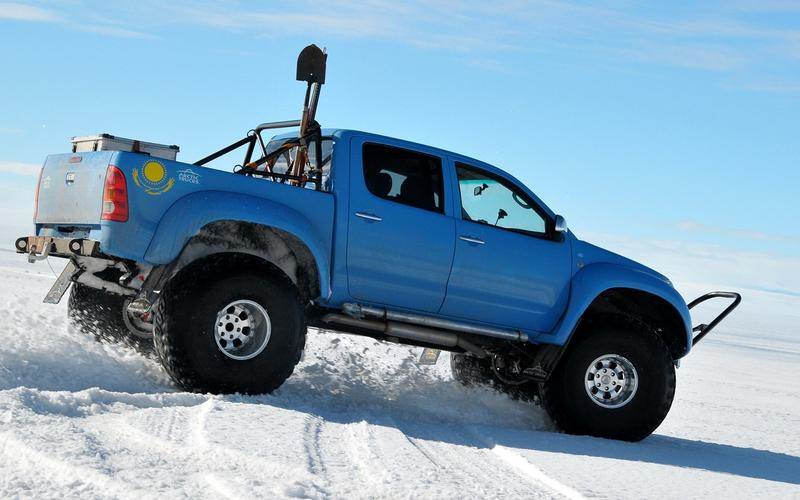 Long before the world wanted crossovers, 4x4s were much more about off-roading. The need for greater ground clearance led to the development of 'lifting' the suspension. This raises the body of the vehicle and offers more clearance over the tyres and axles in extreme conditions.
Drivers of road-bound 4x4s liked the look and soon it was the done thing in the 1980s to have anything from a pick-up to a luxury SUV sitting so high that you needed a step-ladder to get in. The ultimate expression of this trend are the monster trucks used to race over huge jumps and crush cars to entertain the crowds at off-road shows.
6. Stanced cars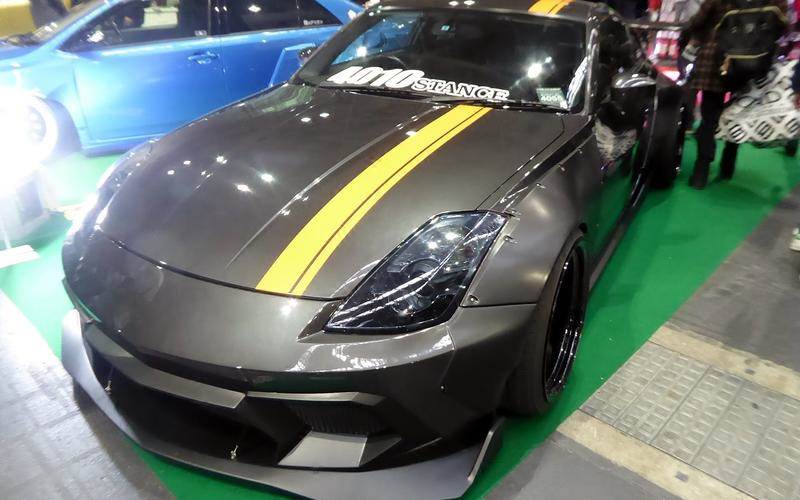 The trend for stanced cars, which sit low over wide wheels and tyres, emerged from the desire to make cars handle and grip more effectively. Sharing much with the drift car scene in looks, stanced cars soon developed their own extreme look where form was more important than function.
Stanced cars began in Japan, where drifting also started as an illicit sport; many stanced cars are based on Japanese models. The look has been adopted around the world and led to sub-sects such as the Euro-look of stretching tyres across as wide a wheel rim as possible to achieve a low and mean appearance.
7. Gold badges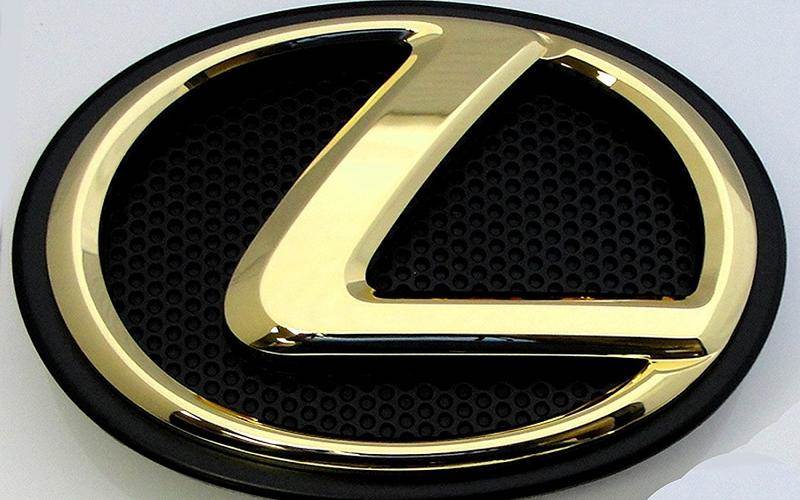 There have always been car owners seeking to differentiate their car with gold-plated or even solid gold badges and bonnet ornaments. Then Lexus fitted its cars with gold badging and suddenly a rash of cars could be spotted with glittering bonnet, boot and door jewellry. The aim was to confer a message of subtle class. The effect was more blatantly crass.
McLaren upped the gold stakes with the 18-carat white gold badge fitted to the Speedtail model. It could also be ordered in platinum if you didn't fancy bumping into another Speedtail driver at the petrol station.
8. Tail fins
General Motors chief designer Harley Earl (1893-1969) takes most of the credit for introducing the tail fin as a styling phenomenon, though many think his junior Franklin Quick Hershey (1907-1997) did the real work. Either way, the tail fin made its first small appearance on the 1948 Cadillac and rapidly grew in size and prominence on all manner of American cars through the 1950s.
The tail fin made its way into the looks of cars around the world and reached its literal and figurative peak in the 1959 Cadillac Eldorado (pictured). By the start of the 1960s, tail fins were strongly associated with the previous decade, and they became smaller, before fading away by the end of that decade in favour of more practical designs.
9. Big exhaust pipes
Competition cars have larger exhausts for the simple reason that they need to shift more gases out of the engine as quickly as possible to deliver maximum power. Adding this size of exhaust to a road car usually only succeeds in making it anti-socially loud.
Ever since aftermarket tuning took hold in the 1960s, larger exhausts have been a feature of the go-faster crowd. It may give the impression of increased performance, but without all of the engine modifications that a competition car has, these big pipes can end up having the opposite effect and result in less power.
10. Dark-tinted lights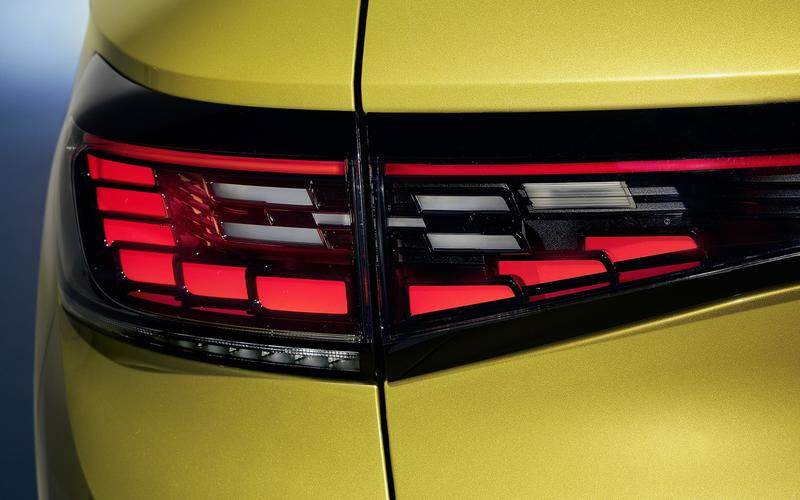 A staple of the modified car scene for years, dark tinted lights give a more aggressive appearance to a car. That's the idea, but the reality is most cars given this makeover end up with reduced lighting and visibility.
A light tint professionally applied is fine, but some of the home-brewed methods for achieving dark tinted lights are less successful. They include covering the lights in a pair of black tights and even slathering them black with household paint. This is a fad that can end in trouble with the law if the lights are not clearly visible from behind.
11. Bull bars
Bull bars and Chelsea tractors were common phrases when 4x4 vehicles became the must-have car for city dwellers. As time moved on, the SUV evolved and the bull bar faded into obscurity by the end of the 1990s, left only to those who truly needed them for off-roading or driving in the Outback.
Increasing awareness of vehicle safety and the dangers of bull bars to pedestrians in a collision combined to consign this fad to the history bin. In the UK for example, it's not illegal to drive a car with a bull bar fitted, but the Department for Transport says they are not recommended.
12. Spot lights
Spot lights have been in the spotlight for decades, becoming popular with mod culture on scooters in the 1960s. On cars, the trend started with rallying and its need for better illumination at night to maintain high speeds. Carmakers soon cottoned on to the demand and offered spot lights as an option on many cars.
As headlight technology developed in the 1990s, demand for spotlights fell away. However, off-road drivers still often equip their cars with LED light bars for greater night-time vision. In Scandinavian countries, it's still common to see cars fitted with large, powerful spotlights to combat the long, dark days of winter.
13. Under-car lights
Just like the neon underbody lights themselves, this fad burned brightly for a short time and has now faded away. Unusually, this was a trend that spanned the automotive spectrum from cheap hatches to high-end supercars as a way of drawing attention to yourself.
Some owners went the full hog and also kitted out the interior with more lights than a Christmas tree.
14. Seatbelt strap
Another motorsport-inspired add-on that thankfully seems to be receding into the time that taste forgot. Where racing drivers use broad safety straps to spread the load in any collision, these wraparound seat belt appendages do nothing for safety.
For those who prefer a more luxury-leaning seat belt padding, you can also acquire them in leather, faux fur or even sheepskin.
15. Extra dash gauges
Knowledge is power, so having a bank of dials and instruments telling you every facet of your car's engine health must make it extremely potent. There's been a penchant for extra gauges going right back to the 1920s, when early motorists needed to monitor their car's health closely just to get to their destination.
Then, the arrival of turbochargers in the 1980s made a boost gauge the must-have display. However, the increasing complexity of modern cars and widespread use of digital dashes has consigned all those add-on gauges to the past.
16. Vinyl roof
The vinyl roof was a hangover from a golden age of coachbuilt cars, adding a frisson of elegance to many a dull sedan. Rolls-Royce persisted with this style with the Everflex roof on the Silver Shadow as an option, but the vinyl roof's days were numbered by the 1980s.
There was a shadier side to the vinyl roof, too, as it was a way for the less scrupulous seller to cover up rampant rust in the upper portions of a car.
17. Pop-up sunroof
In the hierarchy of cars in the post-war years, a sunroof was considered rather uppercrust. Aftermarket options were limited to the fold-back Webasto type of sunroof and they were expensive, until advances in glass, plastics and mass production meant a new pop-up style of roof could be offered cheaply.
The pop-up sunroof arrived in the early 1970s and instantly added a touch of chic to any car, though it was also usually accompanied by a drip of water when it rained. Car makers soon offered their own more substantial and better sealed versions, which were superseded by more versatile sliding sunroofs that saw an end to the pop-up sunroof by the start of the 1990s.
18. Body kits
Car owners have been adding bits to their cars since before the Second World War, usually a sunscreen or extra lights. It wasn't until the 1970s and greater expertise with cheap glassfibre moulding techniques that aftermarket bodykits really took off. Most were inspired by motorsport and carmakers joined in with the likes of Ford's X-Pack models.
The zenith of the bodykit fad came during the 1990s modifying craze surrounding Max Power magazine. Any car was fair game and no alteration too wild or impractical. This trend burned brightly, but faded rapidly in the early 2000s, as affordable, insurable new hot hatches made a return.
19. Blow-off valves
Blow-off valves serve a vital purpose in tuned turbocharged engines, allowing compressed gases to escape when the throttle is lifted and letting the turbo spool up again quickly to give a more instant response. They came to aural prominence in rallying with the chatter and whistle that were quickly adopted by anyone who fancied themselves a bit of a High Street hero.
Easy and cheap to install on most turbocharged cars of the 1990s, blow-off valves could be heard chirping and whistling all across the land on a Friday evening. However, they add nothing to the performance of most cars, so blow-off valves were a triumph of noise over tuning.
20. Bonnet vents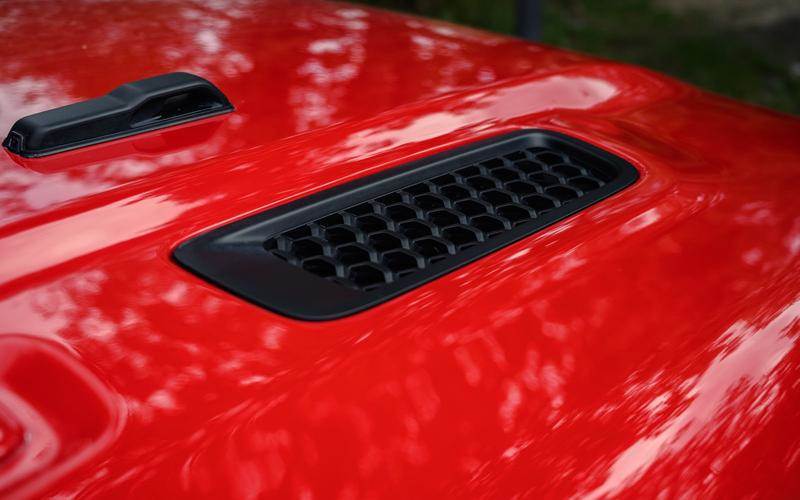 Vintage cars came with bonnet vents as a simple method of keeping the engine cool, but it wasn't until the Ford Sierra Cosworth arrived in 1986 that vents on top of the bonnet became a go-faster must-have. On the Ford, they helped draw air through the engine bay, but many an aftermarket vent was just stuck on.
If a hole was created for the rivetted or glued-on vent to function, it was often accompanied by a raw edge of metal sharp enough to dice off an unsuspecting digit. Fitting a larger radiator is a more effective solution than any of these vents.
21. Flip paint
Advances in paint technology made flip colours easily and more affordably possible in the 1990s. It doesn't use two paint colours, but uses a polarising effect to give this impression when the paint is viewed from different angles.
TVR was one of the first to adopt this technology on its cars, followed by MG and others. Lots of modified and custom cars were resprayed with a flip finish, but the trend ebbed away as customisers looked for other ways to make their cars stand out from the crowd.
22. Beaded seat cover
Beloved of taxi seemingly drivers everywhere, the beaded seat cover has its origins in the hotter climes of Asia in the 1960s. The idea is it allows cooling air between seat and driver while still offering good support. Some have even claimed the beaded seat cover has back-healing qualities, though this is wholly unproven.
Held in place with a tie around the base of the headrest, the beaded seat cover has turned out to be one of the most enduring motoring fads. You can still buy them, usually finished in the same cream and brown colour scheme that epitomises this trend.