Stylish, yet extremely rugged, the Nexon makes a lasting impression in its short stint with us.
As the picture above should tell you, I've been rather content with having the Tata Nexon to myself. Despite all kinds of motorcycles and scooters trying their best to tempt me, I chose to spend the wettest part of 2018 commuting in the Tata Nexon – so what if it doubled the time it took me to get to work?
The ground clearance and chunky tyres work well on our less-than-perfect roads.
I really do like my SUVs and – an honest confession – I wasn't an instant fan of the Nexon when I first saw it. To my conservative taste (in cars, at least), the Nexon seemed to be trying too hard to impress. Its extroverted bodywork, coupé-like roofline and that far-from- understated blue was all a bit much for me to handle, but I don't think you need to consider the aesthetic opinion of someone who has a soft spot for the Mahindra Bolero (ahem!). On stepping inside, I was rather surprised with the layout and use of materials, which have clearly come a long way from the Tatas of yore.
SHOES TO MATCH: Chunky rubber and large wheels work well on rough roads.
Over the next few weeks, the Nexon began to grow on me. I'd begun setting out for the office earlier just so I could enjoy stretching its legs, and I'd even work longer days just so I could get a more liberating drive back home. On lesser fortunate days, I really didn't mind being stuck in bumper-to-bumper traffic thanks to the generous seats, good entertainment package and, most importantly, the fairly light clutch. Cabin space is particularly impressive, even in the second row, and I doubt a family of four is going to need a bigger car for a weekend getaway. Since I didn't quite take the SUV out of town, (maybe because I was having too much fun getting to work early and leaving late!) for almost the entire duration of the its stint with me, it was driven only in City mode, which kept things peppy enough. Now, I'm not a demanding driver at all, but I do like my overtakes to not last an eternity.
KEEP IT COOL: The Nexon's air-con cools instantly - a must-have in India!
Being a motorcyclist with a strong off-road bent of mind, what I appreciated most was the Nexon's ability to take on the absolute worst that Mumbai's monsoon-ravaged roads could have offered. My commute is liberally garnished with cruel potholes – not all of which I can remember, and the Nexon did well to compensate for my unremarkable memory. While the suspension is quite fantastic, what round-off the Nexon's ability to withstand abuse are the chunky wheels and tyres; they do a phenomenal job apart from looking rather urban chic as well. I also enjoyed the steering feel, which is not over-assisted at city speeds. I did wish, however, the Nexon had a more muscular, SUV-ish steering wheel – this one is common to a few other Tatas, I'm sure of it.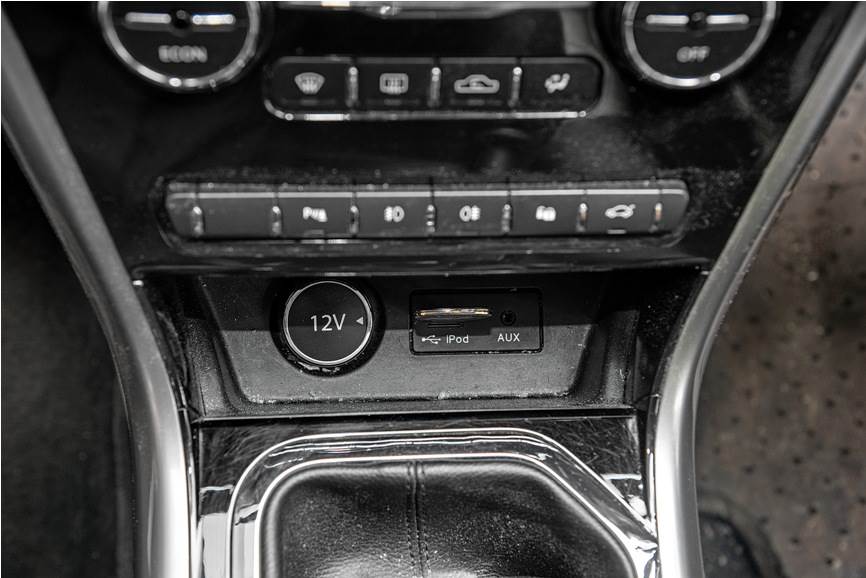 CLEAN ME NOT: Some crevices are difficult to wipe clean.
Letting go of it was surprisingly harder than I had initially imagined; and that speaks volumes about not only how good the Nexon is, but also about Tata's evolution as a manufacturer. For now, it's back to motorcycles but I think I heard something about an AMT version being available soon...
FINISH LINE: Vent adjuster tabs come off easily. Overall good plastics but can be better in some areas.
Tata Nexon Dark Edition image gallery
11281 Views|10 months ago
2020 Tata Nexon facelift image gallery
18530 Views|2 years ago