Triumph aims big in India
Published On Dec 19, 2013 11:00:00 PM
1769 Views
Follow us on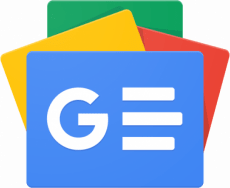 Indian market key to boosting Triumph's global success story.
Triumph Motorcycles has recorded a turnover of Rs 3,756 crores worldwide, marking an increase of 7.6 percent over their turnover for 2011-2012. This comes on the back of glowing sales, 52,089 bikes sold for the financial year July 2012–June 2013, breaching the 50,000 sales barrier for the first time.
However, Triumph has posted an operational loss of Rs 917 lakhs, after making a profit of Rs 160 crores through 2012, due to the famous British company having pumped in major investments towards ambitious overseas expansions, including for their India operations, and also because of a negative impact they have been forced to absorb over fluctuating currency exchange rates this year.
Motorcycle markets in the Asia-Pacific zone are forecasted to accelerate at almost 7 percent a year by 2015, bringing these all-important markets up to Rs 2,36,409 crores, in comparison to smaller EU region market, predicted to nudge Rs 93,218 crores by 2015.
Triumph wants to cash in on and ride the wave in this shifting market scenario, due to which the company output 61 percent of its overall annual turnover from three factories operational in Thailand.
So, globally, it's safe to state the motorcycle industry will continue to benefit from a rising demand in Asia-Pacific, where motorcycles are looked at as an effective transportation solution in booming and emerging markets like China and India.
Earlier this year Triumph opened an assembly plant in Brazil, where they registered a market share of 3.4 percent in the same fiscal, and another plant in Manesar, India, where they eventually plan to manufacture small capacity, approximately 250cc bikes to start with, in order to extend their worldwide market share by tapping into higher volumes, lower capacity motorcycles, riding the boom in important emerging markets.
What do you think about this News