SCOOP! Honda Activa 125 near ready
Published On Jul 02, 2013 09:05:00 PM
4946 Views
Follow us on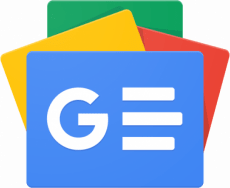 Activa 125 coming soon, to lift baton from present day Activa, as pictured.
India's most loved scooter about to get bigger and better.
Honda's Activa scooter needs little introduction. The Activa has scripted a dream run for Honda, today recognized in every corner of India as a household name. It's been Honda's mainstay model for over a decade, and was in fact the Japanese two-wheeler giant's very first two-wheeler when they commenced Indian operations back in 1999. Back then, Honda surprised one and all to ride tall into the Indian market astride the Activa; an automatic scooter, coming at a time when every other manufacturer was shifting focus outside the dwindling scooter market, to pool and concentrate all available resources in the burgeoning motorcycle segments.
The Activa rewrote the rule books, and how, to go on and single-handedly revive a dying Indian scooter market. Honda does sell other scooters in India today, the trendy Dio and more macho Aviator, but none of these truly hold a candle to the Activa's undying appeal. The company recently injected fresh value into its entire scooter range, bringing in its new Honda Eco Technology (HET) engines, and it's been only a few days since the Activa-i launched, another smart looking variant.
Big news however, just in from a Chennai based Autocar India reader, is Honda are on the verge of opening an important new Activa chapter, with an automatic transmission Activa 125 scooter just around the corner, set for launch in a few weeks from now.
The Activa 125 is certain to be Honda's most important launch in recent years, their very first 125cc scooter in India. Expect the upcoming Activa to offer industry standard features and conveniences, including an electric starter.  
The new Activa will be powered by a near 125cc, four-stroke, force air-cooled, single-cylinder engine, with variator-controlled automatic transmission. This new Honda will seat riders in a comfortable, upright riding position, while little else is presently known regarding the engine, frame, suspension and brake specifications.
What's certain is you can expect a well built scooter with quick performance and brisk acceleration that will put the Activa 125 at par, if not quicker than rival scooters already sold in India, with minimal compromise on fuel-efficiency. Honda is on schedule to launch the exciting new Activa 125 as soon as before the Indian festive season commences this year, around the month of September. 
Also read
New Honda Activa HET review, test drive
Copyright (c) Autocar India. All rights reserved.
What do you think about this News