HyRyders' Club rides to the hills
Published On Feb 03, 2015 03:13:00 PM
1648 Views
Follow us on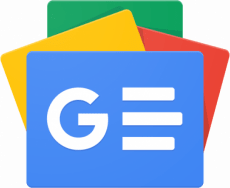 DSK Hyosung riders came together for the HyRyders' Club Ride from Pune to Khandala.
DSK Hyosung organised a ride for the members of its DSK HyRyders Club - an exclusive community comprising riders who own DSK Hyosung superbikes - from the company's showroom at Satara Road in Pune, to the hilly precincts of Khandala on February 1, 2015. The ride was flagged off by Shivapada Ray, COO, DSK Motowheels Pvt Ltd.
Speaking on the occasion, Shivapada Ray, COO, DSK Motowheels said, "The DSK HyRyders Club aims to bring together people with a passion for the best-in-breed DSK Hyosung bikes. It acts as an opportunity for them to share their adventures while breezing through some breath-taking landscapes. We were extremely delighted with the response to the ride. It felt like one big happy family had gathered to immerse themselves in an adventurous and thrilling experience."
Copyright (c) Autocar India. All rights reserved.
What do you think about this News