Harley-Davidson inks it in Kolkata
Published On Sep 11, 2012 03:29:00 PM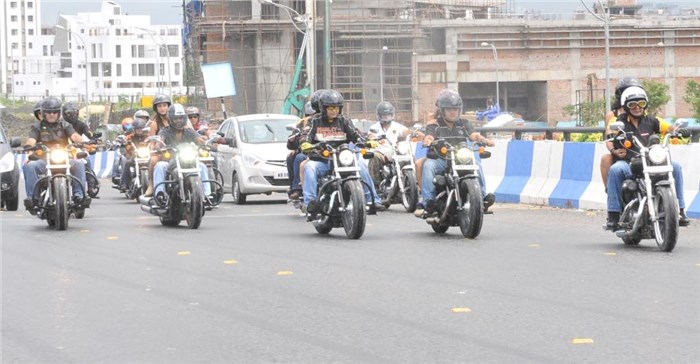 Custom bikers go for custom skin.
Harley-Davidson India and the H.O.G (Harley Owners Group) have participated in 'INK IT', Kolkata's first-ever tattoo convention. A H.O.G ride rumbled from Bengal Harley-Davidson and concluded at the Hyatt Regency as part of the celebrations. Harley-Davidson and H.O.G supported the event as tattoos display individuality, and goes hand-in-glove with HD's image, representing freedom, an outspoken attitude and the expression of one's self.
'INK IT' proved a good setting for Harley owners to mingle with like-minded people, exchange notes and share their experiences, two-wheeled and otherwise.
What do you think about this News