Garage52: Mumbai's new motorcycle hangout
Published On May 05, 2014 06:59:00 PM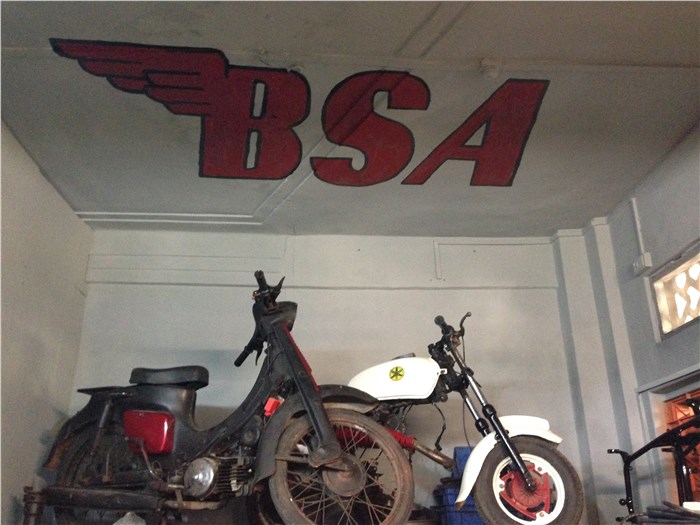 If you live and breathe motorcycles, this is one place you must check out.
There's a new place to head to in Mumbai if you live and breathe motorcycles. Garage52 in Chuim village, Bandra is a one-stop shop to get your motorcycle fix. Don't mistake it for your regular motorcycle garage though.
What Garage52 is, is a melting pot for Mario Pereira's 35 years of experience at fixing anything on two wheels, Joshua Crasto's mechanical bent and custom bike building talent, and Harsh Man Rai and Vir Nakai's vast adventure motorcycling experience through their Helmet Stories venture. They call it a moto collective.
The aim is to make it a place for people to hang out, talk motorcycles, learn motorcycles and have a blast getting their hands dirty.
They've got some pretty cool stuff going – you can rent a bike lift and tool bench and work on your bike yourself, you can rent a bike or a scooter from them if you and a buddy want to head out of town or even just potter around town, and you can even rent parking space for your bike if you are travelling and don't have secure parking for your bike.
Plans are also on to make Garage52 a space for music, motorcycle art and photography over weekends. Like the idea? Get in touch with them on their Facebook page. Like they say, the road ahead is endless, the possibilities limitless.
Ouseph Chacko
What do you think about this News