Yezdi 250 CL II in Udvada
We help a charming, old Yezdi 250 CL II retrace its roots in Udvada, the holy land of the Parsis in India.
Published On Jul 07, 2018 08:00:00 AM
20,529 Views
Follow us on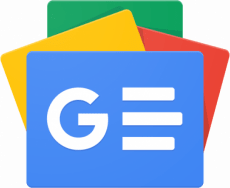 To many, Udvada is no more than just a sleepy beach town. Tucked away in a corner of Gujarat, it appears to be one of the thousands of nondescript entries but one that unfolds in a charmingly quaint manner once you pass under its unexpectedly grand archway. This is home to a thinning but eternally devoted community of Parsis, united by race and a sense of belonging, neither of which can be contested. I'd brought along a Yezdi – which, as you will discover further into this story, shares more with the ever-industrious Parsis than just a name – in the hope that it would garner us a warm reception. There's nothing that hasn't been said before about Parsis and their love for classic motorcycles, right?
It, therefore, came as a blow when an old gent, rather articulately, asked us to simply leave. His objection was to the wonderfully acoustic ring-ding-ding exhaust note of the Yezdi CL II we'd brought along. Clearly not a fan of two-stroke motorcycles, and perhaps of Yezdi's unique hidden carburettor feature, he addressed his displeasure with a restraint that implied it may have assumed a violent form some decades ago. Since the solemnity of the Udvada Atash Behram, also known as the Iranshah – the holiest of Parsi fire temples in the country – was at stake, I wheeled the Yezdi out of sight, although still feeling dejected at being denied the opportunity to reason. At least the Yezdi belonged here, after all.
An old Parsi resident in prayer - not an uncommon sight in Udvada - gives our lensman a glance.
In 1970, brothers Rustom and Farrokh Irani had been at the helm of Mysore-based Ideal Jawa for a nearly a decade. They enjoyed the goodwill from the Maharaja of Mysore, at whose persuasion a factory to produce Jawas under licence was erected. Terms with the wondrous Czech motorcycle marquee came to an end towards the end of the '60s, and, keen on not losing steam owing to this, the Irani brothers decided to continue using existing Jawa mechanicals within a new wardrobe. This was a good idea – as many of us can attest even decades since – but a nameless one. Inspiration struck when the Iranis looked over their shoulder. Hailing from the Yazd province in Iran, a well-established Zoroastrian settlement even amidst the strong Islamic emergence, the Iranis decided to dedicate their first independent motorcycling venture to their roots. Owing to its largely inaccessible geography, Yazd remained unaffected by the conflict in the region, elevating its status as an indestructible inhabitation. The Iranis' choice was made simpler because 'Yazd' means God in Persian. In a world driven by belief, you can't do better than that for a name.
The gear lever retracts to serve as the kick starter, a quirky mechanism that's part of the charm.
The Yezdi brand of motorcycles lived up to its name, too. A battered, weather-worn testimonial to this was by my side, today – a CL II from 1981. Kashif Chilmai, one of the
many formidable cogs in the Autocar India machinery, happens to own this motorcycle, which shares its space with a 1973 Jawa 250. His contagious enthusiasm meant the ride to Udvada was cheerful but, thankfully, an uneventful one. For one, he'd never tire of pumping the kick-starter (of which you have to do only half a dozen, on a good day) before the final, definitive kick that would fire the CL II up. It was an oddly satisfying procedure to witness every time we took a small break in the camera car. Sometimes, we'd pull over for a needless break just to put him through the visibly demanding task, although he didn't know this at that time. Through all of it, the Yezdi always emerged unfazed.
The 'hidden' carb. You can't see it, of course.
In the labyrinthine lanes of Udvada, the CL II didn't come across as the pinnacle of two-stroke performance, but it wasn't so even in its own time. In any case, the ageing populace of the temple town wouldn't have been quite besotted with a blur of blue smoke. As a consequence, I didn't seem to mind the idyllic 20.5Nm of torque (or whatever was left of it after nearly four decades) and the 'wingback' riding position. It really was like being on a reading chair you were likely to find only in your grandparents' house, except this one had a smoking habit and four gears. The 248.5cc air-cooled engine was designed for a sedentary lifestyle, in a very infectious way.
Twin-pipes provide beautiful acoustics. Or not, depending on where you live.
It was prayer time in Udvada. Well, actually, it's always prayer time in Udvada. Borrowing from my experience from earlier that morning, I instinctively stalled the Yezdi – finding neutral is notoriously difficult, which is ironic considering just how many false neutrals are there in the gearbox! Prayer in Zoroastrianism is a tranquil affair – unless you happen to be zipping up and down the road on a Yezdi outside, of course – and the few hundred that inhabit the hamlet participate with a curious zeal. The Atash Behram – which translates to 'victorious fire', the highest grade of ritual fire in Zoroastrianism – is majestic even to those for whom it is out of bounds, and houses the oldest continuously burning fire in the world. It is one of nine such temples in the world, eight of which are in India and only one in Yazd, Iran. The elderly gentleman's anguish didn't seem entirely misplaced, in hindsight.
Window shopping for sandalwood outside the Atash Behram.
Beyond the short temple street in Udvada, there isn't really much else of significance. It's pretty much a ghost town, which proved to be an ideal setting to ride the Yezdi in a nature best suited to its capabilities. I rode past houses left to isolation, momentarily invoking the enthusiasm of strays. Occasionally, I'd stop for a picture or just to soak in a crumbling abode, and then heel-shift into first, a manoeuvre I am yet to master with grace. Closer to the coast, where houses didn't line the streets, the sun would cast a relaxed shadow of me astride the Yezdi, which was easy to get transfixed on. In any case, I wasn't going fast enough to cause irreversible damage to life or limb. Even if I did, it was sure to not be the rage among tabloids the next morning. Nothing about Udvada ever was.
On recommendation, we paid a visit to Globe, a sprawling establishment renowned for its hearty Parsi meals and comfortable accommodation. Tucked away within a gated residential community, the quiet staffers did lay down an elaborate breakfast spread – traditional Parsi akuri (creamy scrambled eggs), large slices of bread, a minced meat preparation, tubs of butter and jam, and a tall tea flask, all of which was usurped with relish and alarming urgency. Too well-fed for immediate activity, we lounged aimlessly in our chairs, until we were greeted by the property's owner – a jovial, bespectacled man we had seen buried into the day's broadsheets upon entering. The Yezdi hadn't gone unnoticed by him, and he was quick to make an animated mention of his youth, much of which he had spent on one. I couldn't help notice the sense of longing his words betrayed, though.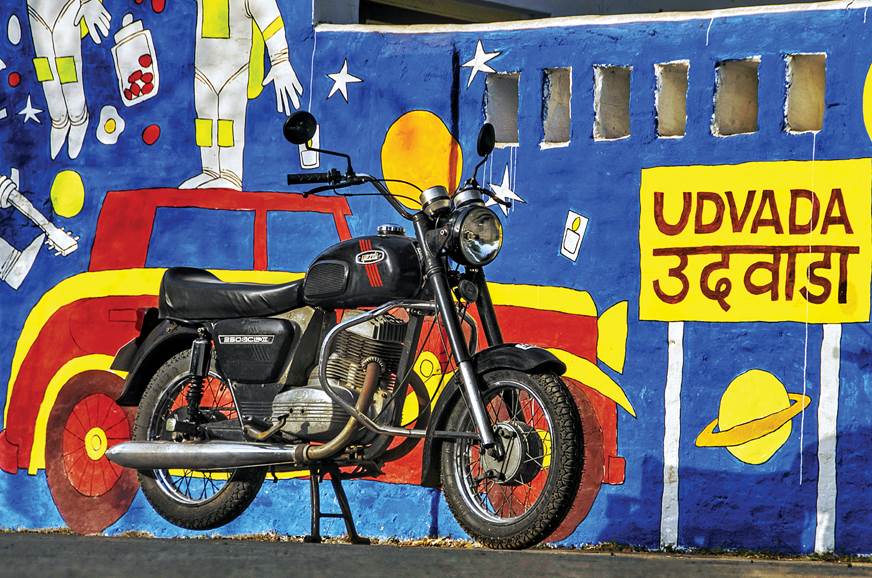 An earnest longing for a simple life can only emerge from having lived one. It explains why the motorcycles of the era, such as the CL II, were similarly uncomplicated, too. Yezdi, for one, believed more in providing a trendy, decently zippy and reliable motorcycle to the era's wave of free-spirited youth, but its brief went not far beyond that. That it went on to establish itself as an indestructible machine, one which would be passionately sought after several decades later, may not have been a dire part of the plan, but that's how it turned out anyway. There will never be anything like the Yezdi again, but there needn't be either. After all, some fires are destined to burn eternally.
Copyright (c) Autocar India. All rights reserved.