Volkswagen Ameo Cup race experience: That's the way the rookie crumbles
So what's it like to live the life of a pro racer for a day? It's all sweat and tears, as we find out at the VW Ameo Cup.
Published On Oct 18, 2017 06:00:00 AM
13,779 Views
Follow us on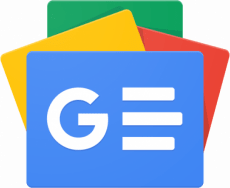 Telemetry lets you compare your lap with the leader.
Racers have driver coaches to seek help from.
Thanks to the slicks and racing suspension, Ameo's cornering speeds can rival many a supercar.
"Volkswagen's invited us to race, but it's got to be someone who's never competed in one, or driven the Ameo Cup car," my editor says. At Autocar, very few fulfil these conditions and lucky me, I'm one of them. The next few hours are spent in absolute excitement. All my life, I've dreamt of being a racer; it was why I took up auto engineering in college. However, I never managed to race a car and shifted my career focus to the auto industry instead; I've made my peace with the fact that racing was never meant to be. But here it was, the chance of a lifetime, Volkswagen was actually going to let me race.
RAW RECRUIT
As we've already established, I'm no racer, but I'm no slouch behind the wheel either. So, I fantasize about winning the rookies' media race. But my hopes soon evaporate, with VW clarifying that it isn't a media race, but a guest racer invitation to Round 4 of the Ameo Cup in Chennai. Gulp! While the guys racing the Ameo Cup are youngsters, they've already been at this for a full season, and for some, it's their second. Thoughts soon shift from winning to not being lapped.
I've driven at the Buddh circuit, and it's also available on PlayStation games, but the Madras Motor Race Track (MMRT) is one I haven't even seen. So, a few shaky YouTube videos are all I have for preparation. Of course, to race, you need a license from the Federation of Motor Sports Clubs of India (FMSCI), the controllers of motorsports in India. I get the required physical exam done and apply online. I have to say, this is a super-smooth process and the user interface of the FMSCI website is quite simple.
Next up, fitness. I'm 40, wiry and thin, and my only exercise regime is running to cross a road. So, what can I do with just two weeks to race day? Nothing, I decide; no use risking a pulled muscle or an injury. Or maybe, I'm just lazy.
FIRST FEW STEPS
Race weekend consists of two practice sessions and qualifying on Friday, one race on Saturday, and two races on Sunday. We arrive on Thursday, however, to complete things like seat positioning and suit trials. The OMP-made kit consists of fireproof inners, a bulky suit (smallest one they have), gloves, racing boots and a racing helmet with the HANS (Head and Neck Support) system.
I can't deny the excitement of being kitted out in FIA-approved professional race gear, and all suited up, I climb into the car. My helmet touches the roll cage and I need the seat lowered; this is a proper race car seat with a six-point harness, so adjustments require loosening its screws. Some foam behind my back, steering adjusted, and I'm all set.
A word of caution. Sitting in a race car isn't all excitement. Packed into a race suit, looking through an extremely narrow helmet visor, with top seat extensions limiting head movement and a roll cage all round mean claustrophobia really kicks in. My first emotion isn't exhilaration but mild panic and I need a few breaths to calm myself.
Since we still have daylight, I go for a passenger ride with Ishaan Dodhiwala, the 2016 Vento Cup Champion. We go out in an Ameo racer fitted with two seats and he shows me the racing line and braking points. It's just two laps, but being my first experience of the track, it's all valuable.
INFO OVERLOAD
I meet the Ameo Cup racers at driver weigh-in on Friday morning. Most are in their early 20s. One driver is 18; I immediately feel old. I come in at 61kg, and drivers under 75kg carry ballast. Next up is a briefing from Rayomand Banajee, VW's driver coach and multiple Formula car champion, and Karthik Tharani, VW's test driver and the 2014 Polo Cup champion.
This round has three guest racers – two media and one racer from China. We get extra instructions on the track rules, racing etiquette, flags, marshals, safety car and start procedures. It's a massive download and I'm pretty sure I've not got it all. There is a 70-page regulation manual to refer to. Following that is the organiser briefing about track rules and any specific conditions we need to know.
IT'S GO TIME
Adrenaline pumping, I'm tempted to go all out, but I keep it steady to learn the track and the car. I tail some of the fast guys to work out some braking points. The Ameo Cup car is no regular Ameo. Propelling it is a 205hp, 1.8-litre TSI engine mated to a six-speed racing sequential gearbox and governed by a Motec race ECU. There is a clutch for starts only; all other
shifts are via the paddles. Acceleration is very quick but more shocking is the brutally fast gearshifts, with the solenoids actually banging away at each shift.
What makes the car truly fast, however, is its cornering ability. Thanks to the 200-section 17- inch MRF racing slicks, you corner at some truly incredible speeds, easily rivalling supercars as we found out in our annual track day last month. Also helping it are the racing springs, dampers and front and rear anti-roll bars.
To introduce racers to basic car setup elements, VW allows tyre pressure changes and front anti-roll bar adjustments; I leave that to the technicians as I have more to gain from refining my driving than fiddling with the setup. Besides, I'm happy with the car's feel. The only negative is a lot of understeer, which VW says was dialled in for a safer feel. Braking is impressive, with the front upgraded to 13-inch discs, while the rears are standard 9-inchers but with upgraded calipers. But the cornering, wow; for me, that is by far the most impressive aspect of the car. VW designed the car for beginners to be comfortable in, and they've hit the nail on the head. Driving the car isn't intimidating, and it's easy to get comfortable and push hard.
Practice done, we are given printouts of telemetry data; it's pretty elaborate, with throttle positions, steering angle and more, all mapped against the fastest car's lap. I've managed a 1:59.173, 5sec off the fastest 1:54.597. Encouragingly, four other drivers are in the 58s, so with a little effort, I could reel them in.
Rayomand thinks my times are pretty good for a first-timer, but I'm massively disappointed with my fitness. With the in-car temperature at 49deg C, sporting a full race suit and no blower, I'm sweating profusely and come pretty close to fainting. I can honestly say I have never felt this way before; your body needs to vent but there's no breathing room in the suit and no air in the cabin. So, to probably keep from passing out, drivers race with the front windows open a crack.
I drink loads of water and electrolyte drinks but practice two yields a slower 2.00.627 time. The heat is sapping and I can barely concentrate. Qualifying turns out to be an even bigger disaster, bringing in a slow 2:04.064, much to the bewilderment of everyone. Drained of energy, and with the overexcitement of qualifying, I make a mistake on every single lap, putting me last on the grid. Hats off to the racers, or rather helmets off. With this, I contemplate skipping the race, but Vaibhav from VW's PR team encourages me to take the start and see how it goes.
D-DAY IS HERE
I wake with a fever, but pop a Crocin and decide to make a go for it. Post the driver briefing, I feel better. Suited up and strapped in the car, my excitement returns. The pit lane opens and I drive to my grid position. Technicians help you line up as the extended yellow line isn't visible from your seat. After the warm-up lap though, you line up on your own.
Sirish Vissa, head of VW Motorsport India, wishes each driver and we sit on the grid with the doors open, until the one-minute board. I blank out on the launch control initiation sequence, so I decide to do a manual start. I'm pretty sure I'll close the gap when the pack bunches up at the first corner.
With the five-light countdown done, we're off. Now manual start means I'm about four car lengths behind, but by the first corner, I close in when the pack bunches up. At corner two, there is an incident – one car's off and another is stationary across the track; we take avoiding action and make it across without any further incident. Racing a few corners more I see the car ahead slowing down. I lunge down the inside and see yellow flags and the safety car board at the last moment. I slam the brakes and just about manage to hold position thus avoiding a penalty.
Racing resumes on lap 4, I clock 1:59, followed by 2:00 and then bring it down to 1:58 and then a faster 1:57 on the penultimate lap. That I'm running with the pack keeps me motivated, and watching three cars ahead trade positions makes me think I can make a move on one of them.
That comes on the last lap. The car ahead runs wide and I get by and manage to build a small gap, giving me some relief until the chequered flag. I'm exhausted and dehydrated, but over the moon; I've driven a quick race, not come in last and my personal best is within 3sec of the fastest lap.
Later at the hotel, though, reality hits. I'm not fit and the heat has exhausted me. Sunday morning proves to be the biggest low of my adult life. I wake at 6 with a fever, and my head clouded with pain. I know I can't race and inform Vaibhav. At the track, the VW crew asks me how I'm doing; physically better I say, but I'm crushed. "What will your story be like?" they ask. I let them in on my headline and they all laugh. Rayomand says witty as that is though, it was not a crumble. My race times were good and at the season beginning, I would have been closer to the front. Besides, Sunday's races were in cooler conditions and I could have been quicker still. I thank Rayomand and the crew, and wonder if I made the wrong decision; I don't know. They say life begins at 40; I just didn't want mine to end at that.
Copyright (c) Autocar India. All rights reserved.