The greatest bikes of yesteryear
Four motorcycles that India loved and lost in time. A ride down memory lane.
Published On Nov 16, 2017 05:53:00 PM
58,699 Views
Follow us on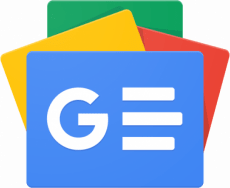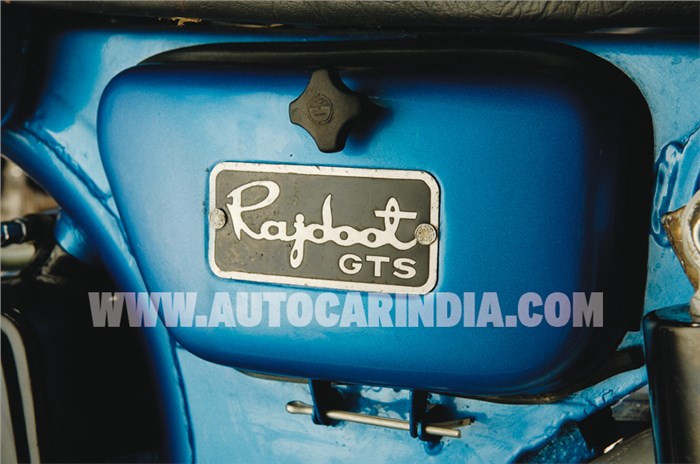 It's not often that cold metal can warm your heart. Yet when you see four pristine motorcycles that defined your life standing together, the violinist starts playing.
The Rajdoot GTS 175 aka 'Bobby'. While in school I wanted this little bike since I believed that, with every Rajdoot Bobby, you get a girlfriend by default. After all every senior who rode a Bobby had a bell-bottomed girlfriend planted firmly behind him.
The Rajdoot RD350, affectionately called Yamdoot. I wanted, I lusted, I needed. But since 'motorcycle' was synonymous with danger and accident in my family Thesaurus, my college dream never graduated beyond a dream. So instead, the only boy in college with the RD350 became my dearest friend.
Yezdi. The first motorcycle I bought when I started working. A second-hand 1984 Classic that served me faithfully for nearly 10 years. For 10 years I kept my fingers crossed every time I had to start the 250cc bike since the old girl might or might not respond to the kick.
The BMW F650 Funduro. It cost a small fortune and my salary was nowhere near a small fortune. Yet, the BMW was reason enough to work harder for better increments and to start saving. Unfortunately, the bike was pulled out before I could save up enough.
These bikes are now long gone. But the memories and the emotions they evoked are what makes them so special. The one motorcycle missing in this nostalgic line-up is the 175cc Enfield Zundapp Fury. Try as I did, I could not trace a Fury in Mumbai. Incidentally, the one motorcycle that has seen all these bikes come and go and is still being made even today is another Enfield – the Bullet!
So let's ride.
RAJDOOT GTS 175 'BOBBY'
In 1973, Raj Kapoor released Bobby and three stars were born — Rishi Kapoor, Dimple Kapadia and the Rajdoot GTS 175. Escorts' little 'monkey bike' became a smash hit. Strangely, the GTS 175 was born out of failure. Before the fuel-efficient Indo-Japanese bikes emerged in the early 1980s and changed the equation, scooters outsold motorcycles and Bajaj ruled the middle-class dream. Escorts too wanted a piece of the lucrative scooter market. So they built a scooter around their existing 175cc motorcycle engine and called it Rajhans. The scooter failed and the company was saddled with an inventory of spare parts. Also in stock were tanks of another failed Rajdoot motorcycle, Rajdoot Ranger. The company engineers cobbled together the mini bike from the existing parts, and gave it the ambitious moniker Grand Tourismo Sports or GTS 175.
Raj Kapoor's movie made the little bike a star and earned it the nickname 'Bobby'. The movie made the bike an icon of youth and romance. The cheeky-looking bike was a peppy little number. The disproportionately large engine, generating 9.1hp, gave the two- and-half-feet-tall bike its lively performance.
Like bell-bottoms, the GTS 175 too went out of fashion soon and the last one rolled out of the factory in 1984. Yet, this once-cult bike lives on in many hearts. One such heart belongs to 29-year-old Vinay Gurav who owns this 1978 model.
Years of disuse and neglect had nearly killed the motorcycle when Vinay first set his eyes on it and bought it home. After nearly a year of careful restoration during which he had to scour the markets of Delhi, Faridabad and Kanpur for spares and original parts, Vinay restored the motorcycle to its original glory. In fact, restoring the GTS 175 sparked off Vinay's interest in historical vehicles and he founded the Heritage Vehicle Owner's Club of Thane in January 2007 to share his passion with other like-minded people. The little bike has shown this young man a new road.
RAJDOOT RD 350
If you delve deep into history, you will find a surprising fact. The Rajdoot 175 and the Rajdoot RD350 shared a common ancestor.
Escorts' bread-and-butter Rajdoot 175, launched in 1961, was built in collaboration with Polish manufacturer CEKOP, which sold Escorts the engineering drawings at $5 a sheet and the dyes and tooling by weight! This motorcycle was based on the German DKW 125-cc two-stroke single.
The same DKW was chosen by Nippon Gakki, a manufacturer of musical instruments, when they decided to add a small motorcycle to its line after WWII. In honour of the company's founder, the motorcycle was named 'Yamaha'.
In 1983, Escorts, in technical collaboration with Yamaha, bought in the RD350B to India. The 1975 design had built up a reputation of humiliating bikes twice its size on racetracks and roads all over the planet. It had an exceptional power-to-weight ratio and, thanks to reed-valve induction, a broader powerband than most two-strokes on the roads then.
The bike was detuned when it was launched in India. Even then the RD350 pushed out 30.9hp through its rear wheel. But this power came at the cost of fuel economy and so the company further detuned the RD350. What originally spun out 39.5hp was now down to 27.3hp. Inspite of this, the detuned RD350 was a seriously quick motorcycle. Yet, the spiralling petrol prices, along with the RD350's reputation of being a serious guzzler, sounded the death knell for this motorcycle and the line was discontinued in 1989.
Alok Balsekar owns one of the earliest RD350s to come with the Rajdoot name. A 1983 model, he bought the motorcycle in March 2003. The bike had a decent engine, but everything else was bits and pieces from other bikes. RX100 grab rail, Suzuki GS400 disc brake and mag wheel kit, Rajdoot 175 fenders and so on. But since this man is a firm believer in the beauty of the stock motorcycle, he had to restore it to showroom condition.
Helped by his mechanic Krishna Kadam, Alok meticulously nursed the bike back to its original splendour. It took over a year and a half, and trips to places as far as Nashik and Pune, to source original spares. The mint condition RD350 has many suitors, but love is not on sale.
BMW F650 FUNDURO
In 1998, you could walk into a showroom and ride out on a BMW F650 after paying Rs 2.25 lakh. When the bike was launched with much fanfare in 1996, it cost nearly Rs 5.5 lakh. In those two years, Hero Motors had managed to sell just around a hundred bikes. Slashing the price helped the company clear out its inventory and BMW's brief bike foray into India was over.
Launched internationally in 1993, the F650 was a unique BMW. It was a German bike, styled by an English designer, Martin Longmore, built in Italy by Aprilia using an Austrian Rotax engine. Its uniqueness did not end with its multinational lineage. This was also BMW's first chain-drive motorcycle.
The F650 was BMW's effort to create an 'entry-level' bike. To the Indian motorcyclist, whose idea of a big bike is a 500cc Enfield, it might seem odd to dub a 650cc motorcycle as 'entry level'. But the fact is that for years BMW had offered buyers a varied line-up of big sportbikes, tourers, and dual-purpose machines. The engine configurations ranged from twins to triples to fours. Despite this wide range, not since the R27 in 1966 had BMW built a single-cylinder machine designed for the beginner rider.
Crucial to the F650's success was the engine. Rotax had built a reputation with its large single-cylinder four-strokes, and their five-valve engine had a proven track record. Still, BMW made many modifications to the engine to suit their requirements. The original five valves were reduced to four and the space of the missing fifth valve was filled by a second spark-plug. This dual-plug set-up added extra horsepower while lowering exhaust emissions, which was of vital concern to BMW. Feeding this engine was a pair of constant-vacuum Mikuni carburettors. The engine produced a healthy 48.6hp at 6,500rpm.
Sriram Iyer, an aircraft engineer working for Air India, picked his red Funduro from the showroom in 1999. Keeping 20-year-old Boeing 747s airworthy is easier than keeping the eight-year-old F650 roadworthy. So why spend so much time and money sourcing scarce and expensive spares? Because late at night when the roads are clear, a blast of throttle is all that he needs to blow his troubles away.
YEZDI 250
It's perhaps one of the most recognised bikes in India. The story of Yezdi that takes us through some milestones of motorcycling history. In the mid-'50s the Indian government stopped imports of cars and motorcycles. However, assembly of foreign machines by domestic companies was permitted. Rustom Irani, the country agent of Jawa in Bombay, decided to set up his own motorcycle production in collaboration with the Czechoslovakian company. Jawa had established its reputation in the motorcycling world through racing and till the mid-'60s it was one of the leading names in the World Championship.
On March 5, 1961, the first Jawa motorcycle rolled out of the Mysore factory. It was a Jawa 353 Kyvacka. This Czechoslovakian bike had a number of innovative features that are unique till date. The four-speed gearbox unit with the 248cc two-stroke engine was designed so that changes could be effected without declutching. The automatic clutch cam inside the gearbox housing activated the clutch through an automatic clutch roller. This was a very advanced feature for the times and patented. Also patented was Jawa's enclosed carburettor. The accelerator cable enclosed inside the handlebar was another unique Jawa design. The brand is set to make a comeback to the Indian market in 2019.
In 1974, the collaboration ended and the Yezdi was born thanks to Irani. The first Yezdi model, the Type B is the one you see here. The 16.2hp Roadking, available in India only on payment in dollars, was launched in 1978. Yezdi also launched a 350cc twin in 1986 but the model never took off. A 175cc mode launched in the early '90s too did not see much success. Finally, pollution control norms, labour problems and increasing competition from the Indo-Japanese bikes pulled the company down and the last Yezdi rolled out of the assembly line in 1996.
Thirty-seven-year-old architect Rajesh Khedekar owns five Yezdis, including the immaculately-maintained Model B pictured here. He picked up this bike in 1994 and it was his regular runabout for the first couple of years. Over the years he has restored it to mint condition with help from Bhau Satalkar in Pune and Aspi in Mumbai. In his garage are also a 1982 Roadking, two 1987 Yezdi 350s and a 1994 Monarch. But it isn't just Yezdis that catch his fancy – two 1960s Jawas, a rare 175cc and the other with the early tank-mounted ignition switch, and also a 1965 Jawa complete the family. It doesn't stop there; a 1957 Enfield, a TVS Spectra and the first model Pulsar are also part of this collection. Phew.
Copyright (c) Autocar India. All rights reserved.