Taken for a drive in a self-driving Celerio
A small start-up in Kolkata has taken the first step in making self-driving cars a reality. We go for a spin in the self-driving Aerodrive Celerio.
Published On Oct 13, 2017 12:33:00 PM
1,08,489 Views
Follow us on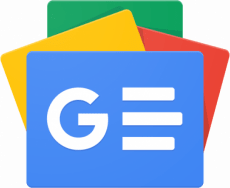 Steering wheel has been replaced by joystick that activates self-driving mode and also offers manual control.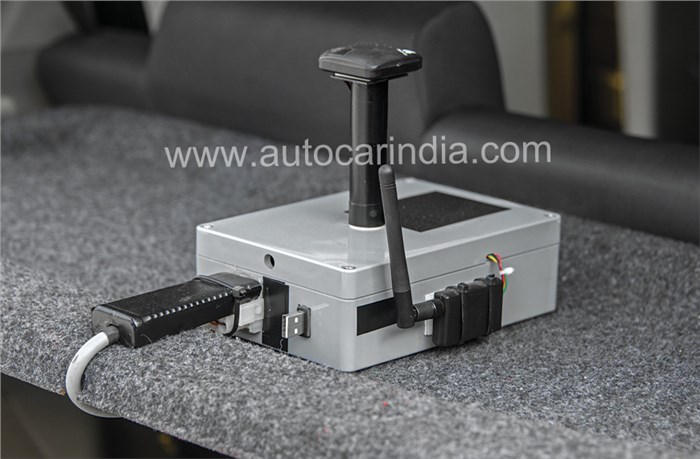 IMU: Inertial Measuring Unit combines GPS, gyroscope and accelerometer to make car's position accurate to the last centimetre.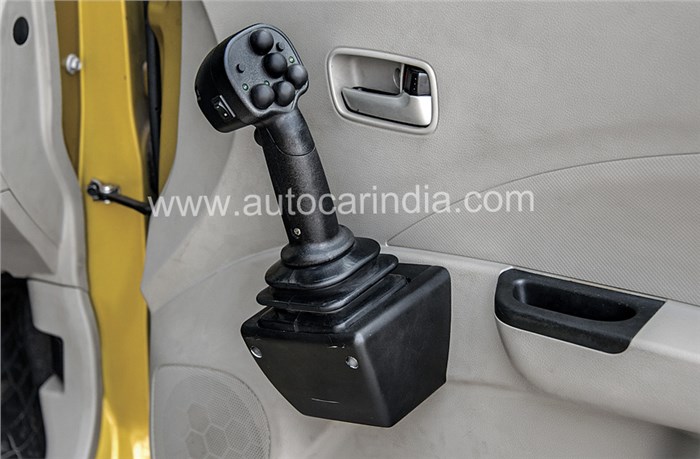 JOYSTICK: Manual override provided by joystick. Throttle, brake and steering controlled by push and pull, left and right movements.
Cars that drive themselves are no longer the stuff of science fiction or fantasy, but of technology that is set to become a reality that'll completely disrupt not just the way we drive, but the way we live. It's become a free-for-all race, where all the top automakers are competing with not just each other but also against non-automotive tech giants like Google to put driverless or autonomous cars on the road.
It's hard to predict how soon the driver will become redundant but it will be sooner than you think, thanks to some incredible breakthroughs in software that will give cars a mind of their own.
So, where does India figure in this revolutionary race? We haven't even gotten out of the starting blocks and look set to be left far behind. There are rumours of a TCS-developed self-driving Nano roaming around the software giant's campus, and rival Tech Mahindra too is said to be working on an autonomous driving system for some global automotive clients. But the general sense one gets is that domestic carmakers aren't focused on chasing an autonomous future.
But you can't really blame them because developing self-driving cars for chaotic Indian roads is as feasible as setting up a hydroelectric power plant in the Sahara desert. But that's not what a small startup based out of Kolkata thinks.
Steering wheel has been replaced by joystick that activates self-driving mode and also offers manual control.
MAKING HISTORY
When we were first approached by Fisheyebox, a tech startup of just six people, to drive what they claimed to be India's first self-driving car, we did react with some scepticism, more so when we were told it was a Maruti Celerio. But the very thought of making history by testing the first-ever car that drives itself, on Indian soil was enough to get us on a plane to Kolkata.
It's called Project Aerodrive, a baby step by Fisheyebox into the brave new world of autonomous cars. We meet the innocuous-looking Celerio which seems low tech as it isn't bristling with cameras, sensors and antennae you'd associate with today's self-driving cars. The fact is that Project Aerodrive has been put together on a shoestring budget of Rs 20 lakh, so it's very rudimentary and basic compared to what's out there globally. "We are at a 'proof of concept' stage, after which we are looking for investment to go to the next level," says Pinaki Laskar, who heads Fisheyebox.
Well, the proof of this pudding is in the driving or, in this case, being driven; and I am here in the confines of a deserted industrial estate to do just that. No, this car is far from being ready to be driven on public roads, and it's not just about safety but it's against the law as well. No doubt, a dramatic amendment of the Motor Vehicles Act will be needed to say that it's safe to drive with your hands off the wheel.
In the case of the Aerodrive Celerio, there isn't even a steering wheel! It's the company's way of saying you don't really need one. What you get instead is a joystick, which is essentially the controller to engage the autonomous driving mode. It has a manual override to let you take full control of the car. Push and pull movements are to accelerate and brake, while side movements steer the vehicle. The joystick is super-sensitive and needs millimetric inputs to drive the car smoothly; this really takes some getting used to.
Aerodrive has packed in a voice recognition software for good measure and I fire the K10 engine with a 'Start Engine' voice command. Pretty cool.
The protocol to engage the autonomous driving mode is: pull the joystick back to engage the brakes, toggle a switch to select the autonomous mode and off you go. The 'go', to be honest, isn't much because Aerodrive has limited the Celerio's speed to 25kph as it still doesn't have the capability to stop or avoid an obstacle fast enough. But there's no getting away from the fact that the Celerio is driving itself with no intervention from me, the driver.
The circuit I am on is less than a kilometre, with just four corners mapped out for the Celerio to loop around. I instinctively reach for the steering wheel when approaching a corner and realise there isn't one. But, right on cue, from a GPS signal 20,000km above, it smoothly turns on its own. Yes, it's working! No feet, no hands on the controls; I am actually being driven.
It's quite eerie how it drives itself on the route that's programmed into the system, and what's amazing is that this is not a Tesla or some high-tech EV, but a regular Celerio. It's an AMT of course, because the autonomous tech only works with the steering throttle and brakes. It can't change gears manually.
The Aerodrive Celerio navigates itself quite easily and precisely through the narrow lanes of the industrial estate. In fact, it tracks the exact same line on every lap of this circuit, like you're on a Scalextric track. But what if someone jumps in the way or a biker darts out of a lane in front of you? For that you have Pedestrian Detection Control (PDC) and we used Paul Dewars, our snapper and guinea pig to see if it worked. It was all low-speed stuff, of course, and that gave him a fighting chance of jumping out of the way if he feared I was going to run him over. But there was no such drama and the instant Paul stood in front of the Celerio, the camera picked him up and signalled the car's Central Processing Unit (CPU) to bring the car to a gentle stop.
Theoretically, what Aerodrive has achieved is level 3 of autonomous driving, where you can drive with your eyes off the road. This is the breakthrough Audi has achieved with the all-new A8 (page 16), which, in certain conditions, makes it perfectly safe to check your messages and even watch a video while on the move. But, that's something I dare not try on this Celerio; it's still too crude and basic, and quite frankly, feels like a job done by a bunch of IIT students. But given the resources, the cash-strapped Aerodrive has at its disposal, it's truly creditable how this little company pulled off what no Indian manufacturer has managed so far. And when you dig under the skin of this self-driving Celerio, you can see it's a case of Indian ingenuity at its best.
The team behind Project Aerodrive that has created possibly the cheapest self-driving car in the world.
INDIAN INGENUITY
So what did it take to make a standard Celerio AMT drive on its own? To start with, the steering box, throttle body and brake servo have been stripped out and replaced with potentiometers and servo motors linked to a black box which takes charge of the main functions – the steering, engine and brakes.
The brain of the Celerio is the CPU which processes all the data before telling the car whether to turn right or left, accelerate or brake. It, however, relies on a combination of visual data from a normal 720x1080 forward-facing camera and an Inertial Measurement Unit (IMU), which is a GPS, gyroscope and accelerometer rolled into one, and has a location accuracy up to 1cm. But all this hardware falls far short of the cutting edge of autonomous technology today.
The CPUs used, however, are already old school. Globally, autonomous tech companies use a Graphic Processing Unit (GPU) which interprets visual data so fast that there is no lag, and the response is in real time. Interestingly, the gold standard for GPUs in autonomous cars today is the NVIDIA Titan X, a graphics card used for Virtual Reality gaming. It costs a whopping Rs 6 lakh, which is more than the cost of the Celerio, but this is the next step for Aerodrive. This state-of-the-art graphics processor will hugely improve the car's autonomous driving capability.
Another expensive and crucial bit of hardware is a Lidar system that maps objects in 3D to accurately pinpoint the car's location and paint a picture of the surroundings; this helps in identifying other vehicles, pedestrians and obstacles. But again, Lidar units are Rs 6-7 lakh a pop which ruled them out in this pre-funding stage.
While getting the right hardware is a straightforward function of money, it's the software that is the real key to making autonomous cars safe and reliable.
Artificial Intelligence and Deep Learning are incredibly powerful types of software that crunch visual data in a way that makes a car think and take decisions. But first, a giant library of images and conditions that typical road users face has to be built up before the software can make a car respond in a particular situation. For example, if the software has captured the image of a cyclist meandering on the road or a child that's jumped on to the road from the middle of a divider, it will know these are potentially dangerous situations and make the car act accordingly. And that is why Google's autonomous prototypes have run hundreds of thousands of kilometres for the software to soak up a wealth of real-life situations.
This leads us to the biggest problem autonomous car makers currently face – insufficient data. Except for a few countries, like the UK, there are no rules or regulations defined for running autonomous cars on public roads. This makes it impossible to capture data that is vital for the AI and Deep Learning software to learn from.
Aerodrive has written to the government, asking for an exemption to test their car on public roads and for clarity on autonomous car regulations. There's been no response yet.
It will take a car-generation or more for autonomous cars to become a reality in India.
No doubt, the unpredictable road conditions make it impractical, if not impossible, for driverless cars to dodge cows, pedestrians and cyclists just yet, but there will come a day when the car's computer will think and act faster than the human brain. Remember when IBM's Deep Blue beat chess grandmaster Garry Kasparov? Now you have Deep Learning threatening every driver's job.
Copyright (c) Autocar India. All rights reserved.