Sponsored Feature: The Best In Town
When you drive 200km for lunch, it's because either the car is THAT good or the food is.
Published On Sep 07, 2018 05:35:00 PM
7,646 Views
Follow us on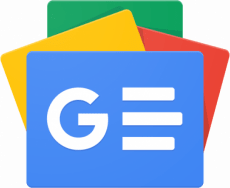 Want to get away from the crowds? You'll find it hard to find a better place.
Narrow lanes in Udvada are no problem since there's hardly any traffic.
Was it worth driving 200km for lunch? You bet it was.
The Chef, a Honda owner, checks out the what the BR-V has to offer.
The moment you see 'Parsi owned' in any advertisement of a pre-owned car, you can buy it with your eyes closed. Put a bunch of Parsi men together in a room and (nearly) all the conversation you hear will revolve around cars – followed by food. Yes, we know of many famous Parsis like JRD Tata, Field Marshall Sam Manekshaw, Freddie Mercury and countless more, but I'm ready to bet that their march to greatness was in-between heated arguments about which car is the best and who cooks the best dhansak. You need to know this to understand why we ended up driving 200km for lunch.
The story began with the Honda BR-V in the parking and a deadline that called for a fresh perspective on the car. I'd recruited our photographer Ashley to take some shots for the report – a quick, simple assignment from which we could be back for lunch, leaving me the rest of the day to file the story – and that's when I made the mistake of calling Freddy Bandookwala.
Freddy Bandookwala, is your average Parsi dikra – that is if there is an 'average' Parsi dikra. Needless to say, he loves cars. He cleans his car with an earbud and has conversations with it. I had called Freddy to find a new place, since we had exhausted all locations around Mumbai, where we could shoot a car.
Freddy's first question, "What car?"
"Honda BR-V."
"Can I come and drive it?" Freddy's second question.
"Sure. You're welcome."
"What kind of place are you looking for?" Freddy's third question.
"Some place with character."
"Fine. Pick me up from my place at 0600 hours, and I'll take you there. But I drive." He hung up before I could answer.
The 119hp 1.5-litre i-VTEC motor is a gem that you will enjoy driving.
One thing that I knew about Freddy is that he might be eccentric, but he knows his stuff. So it was at the crack of dawn that the snapper and I were at Freddy's gates. As Freddy walks out of his gate, I give him the keys to the BR-V and slide into the passenger seat. Freddy meanwhile is preparing to drive. Walk around the car to verify tyre pressure (that has already been checked 10km back), check. Seat belts, check. Seat position, check. ORVMs, check. Rear view mirror, check. Brake, check. Indicators, check. Wipers, check. Wallet secured properly, check. Mobile stowed away safely, check. All passengers belted up and ready for departure, check. Captain Bandookwala, please can we take off now?
Half an hour into the drive, and we are still within city limits. Despite our early departure, the road leading out of Mumbai is a chaos of Brobdingnagian trucks and gargantuan craters gouged out by the monsoon rains. Freddy deftly manoeuvres the BR-V into the left-most lane, and then drops the wheels into the mud shoulder that's strewn with debris, craters and stones. I realise that this would have gouged the bottom of any ordinary car that dare to go faster than the speed of a tortoise, but ensconced in the BR-V's cabin we had no such worries. An insight for me as we shoot past the stalled traffic, 'an SUV not just for the jungle but for the urban jungle'.
Once past the bottleneck, in front of us is a smooth and nearly deserted stretch of black tarmac that I know leads to Gujarat. "Where are we going exactly Freddy?" I ask.
His answer is, "A fantastic place. Just trust me. "
I trust him and set about connecting my phone to the BR-V's Bluetooth audio system to provide the background soundtrack to our mysterious drive to the La La Land that only Freddy knew about. The rock music that would normally have Freddy's fingers playing the air guitar, are unperturbed at the wheel. A quick glance reveals that the speedo needle has been hovering just around legal limits but I reel in my habit of cautionary warning. Let Freddy enjoy. The shifter is in S and I can see that Freddy is using the paddles to control the car's momentum. Freddy and the BR-V are engaged in a dance, waltzing through the corners in beat to their own music. My second insight — the BR-V's CVT transmission that I know is great in the city can make highway driving cool, too.
As we approach Ahura, our regular breakfast stop known for its sumptuous Parsi menu, I realise that Freddy has no intention of stopping. My stomach is growling and we have not taken even one shot for the story that's due tomorrow. "Can you please tell me Freddy, where are we going?", I beseech. His answer is, "You will get your story, you will get your shots and you will also get your breakfast. Just trust me."
I no longer trust Freddy. I am going to starve to death and my boss will fire me. But Freddy has no care in the world as he pilots the BR-V past the highway traffic. I am desperate. "Freddy, where are we going? And why?"
Freddy announces, "I am going to have lunch. Plus, I wanted to drive this Honda BR-V. Not just a namby-pamby drive but a real drive. And a real good Parsi lunch."
"Where are we going? What about some shots?", I plead. Freddy's reply is cryptic, "Cafe Farohar in Udvada."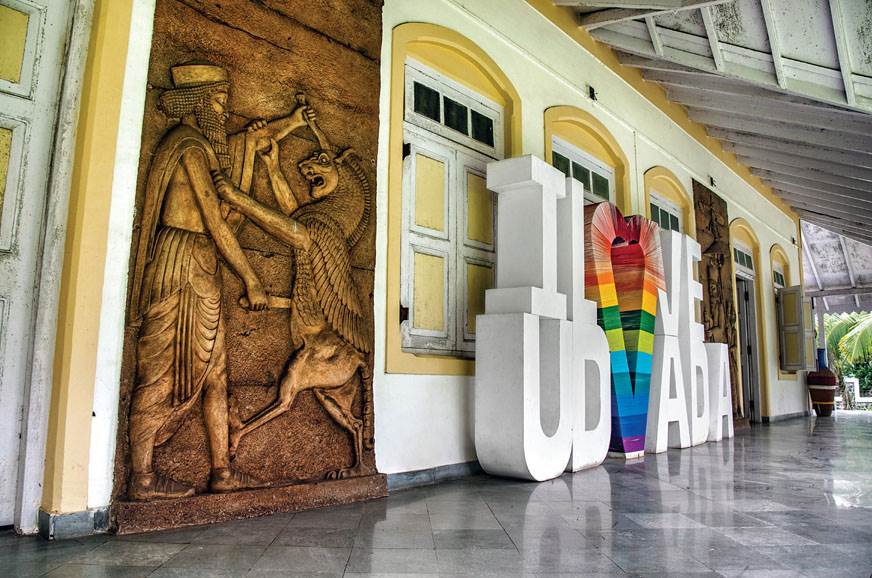 Yes, you will love Udvada too if you like eating good food. Apart from that there's not much to do.
Udvada is about 200km from Mumbai and a holy town for Zoroastrians. Udvada is home to the Iranshah – a sacred fire temple that houses the fire the Zoroastrians bought with them when they escaped from Iran. It is also the heart of Parsi cuisine. For the past year-and-a-half, Parsi WhatsApp groups across Mumbai have been buzzing about a new eatery in town, and that's where we are headed.
We drive into the gates of the Sodawaterwala Dharamshala at the mouth of Udvada town. Next to the main building is our destination, Cafe Farohar. My stomach is rumbling and I'm ready to eat an elephant. Freddy on the other hand is ready to eat the whole herd for he has ordered breakfast, lunch and dinner at one go.
You can't go past this gate if you are not a Parsi.
Waiting for the food to arrive I don't have to ask Freddy what he thinks about the BR-V. He announces, "This 1.5 i-VTEC engine is the best 1.5 petrol in the country. Period." I have to agree. "What do you think about the CVT gearbox," I ask Freddy. "The CVT transmission makes it more of a city car; but nothing beats a CVT for responsiveness and smoothness. On the highway, the shifters mean that I can drive it like a manual. So yes, I love it."
Before the conversation can go any further, the food arrives. Now my knowledge of Parsi food is restricted to dhansak and salli boti, so what arrived was nothing I had ever eaten so far – boi or mullet fish fried to crispy perfection, Russian patties made from all 'white' ingredients like egg and mayonnaise, and a table growing under the weight of finger-licking kheemo, lila lasan nu edu, salli-chicken, mutton chops, kid gosht, farcha, akuri, gosht pulav, sizzling malido, tareli sev, parsi ravo and lagan nu custard. Every ingredient is freshly sourced and personally cooked by the man behind Cafe Farohar, Chef Shezad.
Was it worth driving 200km for lunch? You bet it was.
After stints in London, Dubai and Mumbai he decided to set up his own restaurant here. Shezad and his mother Hilla, are the force behind the restaurant, which has, in less than two years, made a name for itself amongst the discerning and demanding food-loving Parsis. Now I know why Freddy Bandookwala so readily drove 200km just for lunch. Chef Shezad's family also runs Bawa Inn, the most modern and comfortable hotel in town, open to non-Parsis, in case you want to stay for dinner and breakfast too.
Chef Shezad of Cafe Farohar.
Freddy could not leave Udvada without a visit to the Irani Bakery to stock up on mawa cakes, coconut biscuits and nankhatais for what seemed like the entire population of Parsis in Mumbai. Loading the food into the BR-V's massive boot, Freddy noticed the third row of seats for the first time. After jumping in to check out the seats, Freddy declared, "Those are real adult seats, not just for the kids."
"You can sit here on the drive back," I offered. "No. The driver's seat is the best for me. Give me the keys," Freddy retorted.
The wall art truly sums up the spirit of Udvada.
As I parked the car at the end of the day, I realised what the Honda BR-V was all about – versatility. This was my third, fresh insight about the BR-V – an efficient and comfortable city commuter that could double as a load carrier and people mover with its third row of seats and cavernous boot. And if you want to go explore the corners of this country, the Honda reliability breeds peace of mind. Maybe I should start saving some money.
Fantastic. Value for money.
That brings me to the question, did Freddy Bandookwala (and I'm not complaining) drag me across the state border because he wanted to check out the trending topic on all of Mumbai's Parsi community WhatsApp group, i.e. Cafe Farohar? Or was this cafe
just a marker for a long, extended tested drive of the Honda BR-V? Since I didn't have the answer, I asked Freddy.
Freddy's answer, "When we started this morning I was ready to turn back after 50km if I didn't enjoy the drive; but the more I drove the BR-V the more I enjoyed it. About the food: I had heard about Cafe Farohar and Chef Shezad but never got a chance to taste the food – and it turned out to be delicious. Great car, great food, great friends and some great driving roads. What more could you want?
A day well spent."
I couldn't agree more.
Copyright (c) Autocar India. All rights reserved.