Sponsored feature: How to calculate car insurance premiums
All you need to know about how to how to found out and calculate your car insurance premium.
Published On Feb 27, 2019 05:00:00 AM
16,657 Views
Follow us on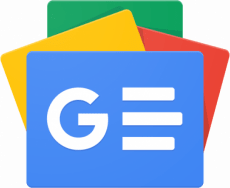 A car insurance policy offers a lot more than just meeting mandatory requirements. While the Third-party Liability policy helps you stay on the right side of the law, a Comprehensive plan does that, as well as insures your car against perils such as theft, accidents and calamities. However, you need to purchase and renew your car insurance policy periodically to ensure that it stays active and your car remains covered.
A car insurance calculator can come in handy if you are looking to compare and purchase a policy or renew it. Once you know the components, you can modify the variable ones to avail adequate coverage at an affordable price. Read ahead to know how to purchase car insurance online by using a car insurance calculator.
Accessing Car Insurance Calculator
A car insurance calculator is a basic widget on an insurance company's website. New age insurance companies that focus on a digital strategy have incorporated the car insurance calculator in the purchase journey itself. For example, when you visit Acko General Insurance's website, you are greeted with the car insurance calculator up front, as it is a part of their purchase process. You can input car-related information, select a plan, check the car insurance quote, modify details (if required), make payments and download your policy. Acko offers an easy, quick, and convenient insurance experience.
Using the Car Insurance Premium Calculator
Listed below is a step-wise process to understand how to use a car insurance calculator to purchase comprehensive car insurance online.
Step 1 – Car-related details
You need to share basic information regarding your car such as its make, model, and variant. Alternatively, you can share its registration number (mentioned on the car's number plate) and the system shall auto populate your car details. This information is needed to know your car's cubic capacity and fuel type.

Step 2 – PIN code
The insurance company can serve you better when you share your location through its Postal Index Number (PIN) code. Car insurance premiums are different for a car that is driven in a metro city as compared to a car driven in a Tier-III city. This is attributed to traffic density, probability of accidents, and the car's vulnerability to theft and calamities.

Step 3 – Policy Status
The insurance premium charged might increase if there is a break between the policy's expiry date and renewal date. In case there is a break, the insurance company might want to inspect your car before sharing a quote. This step won't be applicable for a new car as a fresh policy will be issued.

Step 4 – Car's Age
A car is a depreciating asset. Therefore, as it ages, it loses its value. Insurance premium for a new car will be on the higher side as compared to an old car. Unless, it is a vintage car.

Step 5 – Claim History
Your claim history determines the extent of your No Claim Bonus (NCB). NCB is a discount on car insurance premium offered to a policyholder while renewing car insurance. You are eligible for it if you haven't raised any claim during the policy period. Make sure that the calculator has considered your NCB as the discount can go as high as 50 percent if you haven't raised a claim for five consecutive years. If you raise a claim, the NCB resets to zero.

Step 6 – Insurance Plan
Your comprehensive insurance plan can be strengthened with the help of add-ons such as zero depreciation cover. Make sure to choose only relevant add-ons as they increase your insurance premium. For example, if you do not travel in your car with expensive personal belongings, you do not need a Personal Belonging Protect add-on. If you are price sensitive, add the required covers to your insurance plan, proceed with the calculator's process and check the quote. If required, you can remove the add-ons from your plan before purchasing it.

Step 7 – Insured Declared Value
Insured Declared Value (IDV) of your car is directly proportional to its age. It can be referred to as the car's approximate current market value. However, it shouldn't be confused with a car's resale value. IDV is the amount the insurance company will pay in case the insured car suffers total loss or is stolen. You need to select the correct IDV of your car; not more, not less.
Once you complete these 7 steps, the calculator will compute the GST applicable to the plan and display the car insurance quote. You can also request your insurer for discounts on insurance premiums by getting in touch with them if you are a member of Automobile Association of India or you have installed a certified anti-theft device in your car.
Compare and Purchase Car Insurance Online
A car insurance premium calculator enables you to compare car insurance policies offered by different insurance providers. You can analyse and select the most ideal plan. No matter which plan you choose, make sure to read the policy's inclusions and exclusions carefully before purchasing the plan.
Copyright (c) Autocar India. All rights reserved.