Sponsored feature: Back to the Beginning
We travel to the UNESCO World Heritage site of Bhimbetka in the Hyundai i20 Active.
Published On Sep 05, 2017 09:58:00 AM
6,012 Views
Follow us on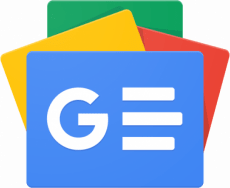 The Hyundai i20 Active was the car of choice to explore the artwork of early man.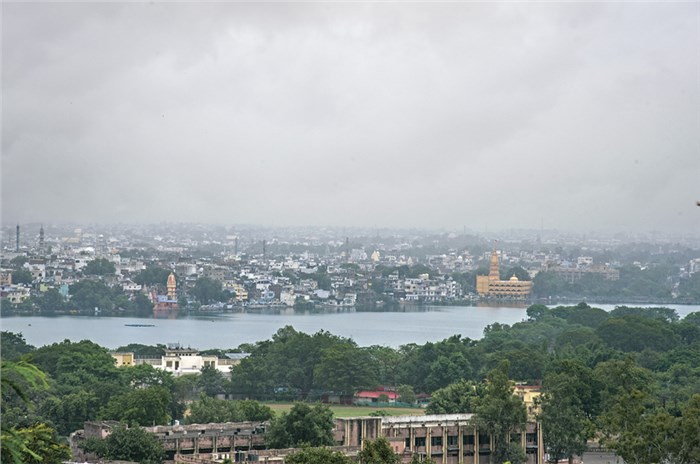 Bhopal's old city is a chaotic sprawl of buildings, temples and jutting minarets.
You can't skip a boat ride in the City of Lakes.
I must admit, I wasn't particularly excited as I drove into Bhopal. Having never visited the city, my perceptions about it were shaped mostly by its role as the destination of the Bhopal gas tragedy, that horrifying 1984 industrial disaster. My trepidation, it turns out, was completely misplaced. As we made our way through the wide and well-paved boulevards encircling the city's many lakes and into the nostalgic splendour of the old city in search of some breakfast, my eyes took in a city that is quaint, relaxed and steeped in history.
But I digress. We weren't in Bhopal to explore the city (though we gave in to temptation and did do so; more on that later). We had driven into Madhya Pradesh, the heart of India, to visit a little-known place called Bhimbetka. Fifty kilometres from Bhopal, Bhimbetka is a UNESCO World Heritage Site, so designated because of the stick-figure art it houses. And what makes these stick figures special is that they were drawn as long ago 1,00,000 years ago.
#TBT
Bhimbetka is one of those rare places were evidence of our ancestors' lives has weathered the passage of time. It is home to hundreds of rock shelters – cavernous boulders and rock formations that served as homes to the ancestors of homo sapiens through the Lower Paleolithic era, all the way up to medieval times. While most of the rock shelters are relatively simple and nondescript, a handful have doubled up as canvases to early man and still house his artwork. Painstakingly excavated and preserved by the Archaeological Survey of India, 15 rock shelters with cave paintings have been opened up for the common folk to see.
Our ride from Bhopal to Bhimbetka was the Hyundai i20 Active. Based on the regular i20 hatchback, the Active features a suspension setup that's better suited at tackling bad roads, 20mm more ground clearance, bumper-mounted scuff plates, as well as all-round plastic cladding to mitigate damage from obstacles on bad roads. Additionally, it also features a funky two-tone dash, LED DRLs and projector headlamps. We were driving the petrol manual variant, powered by a 1.2-litre engine that puts out 83hp and 115Nm of torque.
The first part of our drive took us onto a well-paved state highway where the i20 Active settled into a comfortable pace. The ride quality was superb and the engine astonishingly quiet. With tunes playing from the Apple CarPlay-enabled system, this part of the drive was most tranquil. But when the navigation took us onto a narrow back road, things changed dramatically.
A morning shower has rendered this otherwise dusty road messy and slushy; craters and bumps abound. Now the i20 Active was brought to market specifically to allow buyers to tackle just this sort of road conditions; why should poor roads, after all, hamper one's ability to get someplace? So we put it to test, attacking the slush and bumps and lumps and pits with gusto. And we must say, despite being based on a hatchback, the Active handled this road with aplomb: the suspension took the edge off of even the sharpest of bumps, whereas the increased ground clearance ensured that the car's bottom was absolutely scrape-free.
Soon after the mini off-road course, we arrived at the entrance to Bhimbetka. Set in a large tract of rocky land, the rock shelters that have been opened to the public are in a small, looped cluster. Not all of the shelters boast of cave paintings; some played home to relatively non-artistic people it seems.
As mentioned before, Bhimbetka played home to our ancestors from the Lower Paleolithic period all the way to the medieval times. As humans evolved, so did their drawings. Within several rock shelters, one can see basic stick images of people and animals juxtaposed with more complex, detailed images of the same: a visual representation of the evolution of our minds and skills.
As the sun rose higher in the sky and the grumble in our tummies grew louder, we headed back to the car (there are no food options in the immediate vicinity of the rock shelters). Ambling about the rock shelters at Bhimbetka, as is usually the case with things from our distant past, was a humbling experience – the very beginning of civilization lay before us. We might have spent just half a day there, but the thought, sensation of walking about the place, taking in those cave paintings will stay with us for a long time to come.
After a delicious, kebabs-and-samosas lunch at a highway dhaba, we made our way back to Bhopal. By the time we got back to the slushy, mucky back road, the sun had already set. It was here that we appreciated the provision of projector headlamps; some of those bumps and pits really had to be avoided.
CITY OF LAKES
Bhopal had impressed us so much that we decided to spend a full day exploring it. Bhopal's topography is dominated by two lakes – the gargantuan Upper Lake and relatively smaller Lower Lake. The lake front of the Upper Lake makes for a great drive or walk. As is with most historic cities, Bhopal is broadly split into the new city and old city. We decided to spend the better part of the day in the latter, tempted by the promise of old architecture, impressive mosques and mouth-watering food.
The first thing that strikes you as you drive into the old city is the ridiculously chaotic movement of vehicles. Road sense is an unknown concept here. I cringed and yelped as scooters, motorcycles, rickshaws, bicycles and cows alike whizzed at and past me with blind confidence. As the roads became narrowed and traffic crazier, I muttered thanks for the compactness of the i20 Active. A larger car would not have emerged from this experience unscathed.
Our first stop was the Taj-ul-Masjid, which was once Asia's largest mosque. The sprawling Islamic place of worship is bang in the middle of the old city, and its many-stepped façade is as iconic to Bhopal as the Asiatic Library's steps are to Mumbai. On the inside, the mosque is equally impressive – a large courtyard ushers you into an ornate mosque with towering minarets and imposing dome.
Our next stop was for food. To be honest, our next few stops were for food. As we moved from restaurant to street stalls to hole-in-the-wall eateries, our taste buds were rewarded with succulent, brilliantly spiced kebabs (mutton shami kebabs are a Bhopali specialty), spicy vegetable gravies, chargrilled tandoor items and overly sweet shahi tukdas (fried bread soaked in sweetened milk and spices).
To digest the obscene amount of food we ate, we parked the i20 Active and took a walk around the old city. Everywhere you turn your head you find old, crumbling buildings that clearly hint at a glorious past. Ornate Indo-Mughal architecture abounds, visible on main thoroughfares and in tiny back alleys alike. Most of it has fallen into disrepair, but some well-preserved structures are truly a sight to behold.
Off-road lovers will also ogle at the abundance of classic jeeps here. Bhopal is a hub for vintage jeep restoration, and it shows on the streets.
And finally, as this day too came to a close, we ambled down the tree-lined, lake-adjunct road in Van Vihar, a national park located within the city itself. Van Vihar also doubles as a zoo, with animals that are being bred there in captivity put on display in enclosures. The sighting of a tiger was undoubtedly a highlight.
HIDDEN GEMS
We were loath to leave Bhopal, sub-consciously aware that there was much within it waiting to be discovered. But as yet another epic discovery came to an end, we reminisced about the beauty of Bhimbetka as well as Bhopal. One is a humble reminder of our roots, whereas the other is a wonderful city with loads of character, great food and a most accommodating populace.
TRAVEL TIP #1
BEYOND BHIMBETKA
Bhimbetka, despite all its history, will take up little more thank half a day. Here are some places in the vicinity you could also visit:
Ginnorgarh Fort
Ratapani Wildlife Sanctuary
Prisoner of War Camp near Delawadi
Kathotiya Rock Shelters
TRAVEL TIPS #2
FOOD IN BHOPAL
Bhopal is home to some delectable food, in restaurants and on the street. These were our favourite places:
Hot Spot (restaurant)
Chatori Galli (street food)
Shahi Jameel (kebab eatery)
Filfora (shahi tukda)
Haji Lassiwala (lassi and falooda)
Copyright (c) Autocar India. All rights reserved.