Special Feature: Run to the Hills in an MG ZS EV
The all-electric MG ZS EV, with its large battery and adequate range, makes for a great long-distance electric SUV.
Published On Sep 16, 2022 05:59:00 PM
26,853 Views
Follow us on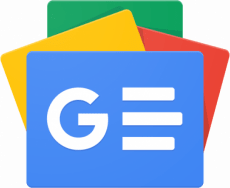 The best antidote for a sizzling Delhi summer? A quick break in the hills, of course. Cool Mussoorie is my destination of choice and, for this trip, the calming MG ZS EV is my vehicle of choice. I spent quality time with the all-electric MG over a Mumbai to Goa road trip a few months back, but what I have with me here is the updated model. It's slightly swankier in looks and gets more features too, but perhaps most pertinent for anyone planning to go road-tripping in one, the 2022 model packs in a larger battery. The 50.3kWh battery unlocks an additional 42km, taking range to 461km on the ICAT test cycle. I don't foresee coming close to that figure today because there'll be a lot of climbing up to Mussoorie. EVs don't like fighting gravity and I've factored in a marked drop in efficiency with increasing altitude. Even so, the makings are of a comfortable drive up.
The quiet and clean ZS EV seemed like a natural fit in the calming and verdant surroundings.
Joining me on the trip is our video producer Cyrus Dastur. Cyrus being Cyrus has modified my plan of a relaxed weekend break and has made a work trip of it. He wants to scout for locations for future shoots. The hunt will take us to some pretty and lesser known corners of the hill station, so I'm not quite complaining. But I'm drawing the line at early morning starts.
Exit stage
Exiting Delhi takes us surprisingly little time. The roads leading out of the city are smooth and much to our joy, there's not all that much traffic either – maybe the heat got to everyone. I do wish my fellow road users had better traffic sense though. Lane discipline seems to be a concept lost on most around me and the handy blindspot indicators on the wing mirrors light up so often, I feel I'm always under attack. Thankfully there's a semblance of normalcy as we hit the superb NE-3 or Delhi-Meerut Expressway. The wide and well-marked road is a place where you can actually make the most of cruise control. Incidentally, as I learn over the drive, activating cruise control yields the best efficiency numbers even on an EV. We average well over 7km/kWh over the expressway. Mind you, we have the AC on as normal and are driving at a constant 100kph. The only concession is Eco mode.
It's once we're on to NH334 and clear of Meerut that the landscape becomes more fields and less buildings. It's finally starting to feel like a break. Also helping put us in the right frame of mind is the music, which is channelled through a pleasant-sounding four-speaker, two-tweeter audio system. The good sound insulation (and absence of engine noise) also means all the music is actually reaching our ears.
Stop to go
Winding roads and gentle climbs lead us into Dehradun just as we are getting peckish. The digital displays suggest the ZS EV could do with a charging break of its own too. It's consumed 77 percent battery for the 270km journey so far from Delhi. In theory, it has enough juice to make the 36km climb to Mussoorie. Thing is, the current EV charging infrastructure in the hills is sparse and unreliable, so it's best to play safe and make the most of well-established fast chargers in the plains when you have access to them. The onboard assistant (summoned by a "Hello MG") presents the options around, and it's the charger at the MG Dehradun dealership that's our pick of the list. The said unit is a Tata Power 50kW DC fast charger and what that means is a relatively short stop for a full 'tank up'.
It's advisable to make the most of fast chargers en route.
Car plugged in, we head for lunch. The charge to 100 percent takes just over 1 hour (the rate of charge slows past 80 percent on the ZS EV), so, in a break from the norm EV owners are accustomed to, it's the car that's ready before we are. Seriously, more power to fast chargers like this! You do pay more for the speed, but it's still easy on the wallet. The charge to full costs Rs 761, which works out to Rs 2.81 per kilometre for the 270km done so far.
The climb to Mussoorie starts in earnest as we exit Dehradun. The road is narrower than what we've been on all this while and there's denser traffic too. Single-file up is the way to go, but it's easy to execute a quick overtake every time the conditions allow. Instant torque is the name of the game on EVs and you got to love them for that. Responses in Sport mode are smile inducing.
Battery consumption increases dramatically on climbs. Account for that when charting a route.
What does take a hit is efficiency, which drops dramatically over the climb. We'd still have made it to Mussoorie even without the charge, but it really would have been cutting it too fine. Then again, the best way to avoid being stranded in the hills in an EV is to turn back and make the most of regen braking to replenish charge on the descent. Thankfully, that's a contingency plan we didn't need to get to.
Windows down, panoramic sunroof open. Mussoorie's crisp air revitalised us city folk.
It's evening by the time we hit Mussoorie. There's a nip in the air. This is the weather we'd been longing for. Our hotel doesn't have an EV charger, but the staff is nice enough to provide a three-pin socket to plug into. Slow charge is better than no charge, that's for sure,
Misty mountain top
It's an easy start the next morning. Cyrus has some locations he wants to check out but first I have some important sightseeing of my own – Mussoorie's only EV charger. The 7kW E-Fill charging station at SN Residency on Charleville Road looks like it's seen better days but it works. You'd still be best advised to call in advance to know of its real-time status.
There's lots to eat in and around Mussoorie. The charming Landour Bakehouse is a must visit.
A leisurely breakfast at the charming Landour Bakehouse sets the tone for the remainder of the day. I can sense Cyrus 'Overcommitted' Dastur also relax. What follows is a meandering drive across and beyond Mussoorie surrounded by some spectacular views. The sun is playing hide and seek and there's a blanket of fog at places. The quiet ZS EV fits into this setting just so well. We roll the windows down and open the panoramic sunroof to literally breathe in the surroundings. Delhi from a day ago seems like a world away.
The short hop has done its bit to replenish us. And it's just as satisfying to know the costs, not merely financial but environmental too, have been kept well in check by going the distance, electric.
Also See:
Hypermiling Honda City e:HEV: Bengaluru to Mumbai on a single tank of fuel
Autocar India completes 4,400km road trip in Porsche Taycan EV
Copyright (c) Autocar India. All rights reserved.