Slideshow: The day Narain Karthikeyan made his F1 debut
On this day 15 years ago, history was made when Narain became the first Indian ever to take part in a Formula 1 Grand Prix. We were the fly on the Jordan pit wall bringing exclusive pictures to record the historic moment.
Published On Mar 06, 2020 10:24:00 AM
7,413 Views
Follow us on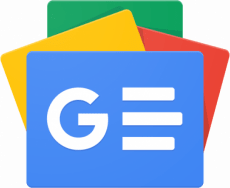 08:20 hrs
Stepping out to a whole new world of F1. Narain leaves his room at the Langham Hotel. He's been up since 4.00am but had a 'solid' six hours' sleep and is feeling fresh and charged up.
08:30 hrs
For once Narain didn't mind being a passenger during the short drive to the circuit. Gave him time to think about the big day ahead — the start, the first corner, pit stops, the weather conditions. . .
08:35 hrs
Open sesame! Narain swipes his paddock pass where he will spend most of the day. The paddock is privy to only a select few, thus the best place to get up close and personal with the drivers.
08:50 hrs
Debutantes. . . Jordan Sporting Director Trevor Carlin looks tense ahead of his first F1 appearance while Narain manages an Aussie-style 'no worries mate' smile.
09:00 hrs
And what's plan B ? Team briefing in the Jordan garage. Narain and team-mate Monteiro discuss race strategy with the team.
09:35 hrs
Manhandled! Personal trainer Gerard Gray puts the final touches on those muscles with a much-needed massage before the pre-race qualifying session.
10:03 hrs
Dressed to kill. Narain slips into Jordan's yellow race overalls — he's wearing effectively three layers of fire retardant material over every inch of his skin.
10:14 hrs
Topping it up with a helmet. If there's one thing a race driver guards with his life, then it's his helmet. And donning it is a ritual too. Earplugs to keep out the noise from the screaming 900bhp engine go in first. They double up as earphones to talk to the team. Then there's a fire-retardent balaclava, followed by his famous, and off-late controversial, tri-coloured helmet; don't miss the Autocar logo!
10:16 hrs
Narain gets comfortable behind the wheel. A six-point harness keeps him strapped to the seat. It's such a tight fit in the cockpit that the steering wheel has to be bolted in last.
10:32 hrs
Narain leaves the pits on his out lap. A 1m32.735s lap around the 3.295-mile (5.3km) circuit gives him an aggregate time good enough for a sixth row start. . . alongside a Ferrari (Barrichello) and ahead of a Renault (Alonso). Not bad, huh?
11:45 hrs
What! No dosas? Plain rice and grilled chicken is what he gets for lunch. Of course, oily food is a no-no.
14:00 hrs
OK. This is it. The red lights go off and off they go! It's all a blur. Bad start! Bad start! Drops down to 18th by the end of the first lap. Time to play catch up.
14:36 hrs
First refueling stop. Everything is going to plan. No tyre change but enough fuel to last the next 20 laps. Superquick laps before the stop gets him the jump on Monteiro. Go Narain! Go!
15:58 hrs
Pavarna greets hubby after a brilliant performance. She's more relieved that he came through clean.
16:20 hrs
Time for some footwork. Gerard works his magic once again, this time on Narain's left foot which is in pain due to almost an hour-and-a-half of left-foot braking.
16:50 hrs
Going on air. An F1 driver from India, and a talented one at that, has all the makings of interesting media bytes.
17:05 hrs
Move over Schuey. One race old and already a billion fans to cater to. But Narain takes time out to oblige those who've waited patiently for this day. The Indian flag's flying higher now.
17:25 hrs
Pack-up. Good time to talk some business too with manager Piers Hunniset, the man who brokered the Jordan deal.
17:27 hrs
More fans. . .the Narain club's growing.
18:00 hrs
Back at the Langham Hotel with Pavarna for a quiet evening with the family and an Indian meal. Good night Paparazzi!
Copyright (c) Autocar India. All rights reserved.