Off Peak Adventure: Expedition through lesser travelled Ladakh
Over 1,100 km, nine mountain passes and routes travelled less frequently. We explore a different side of Ladakh.
Published On Nov 14, 2021 09:00:00 AM
6,612 Views
Follow us on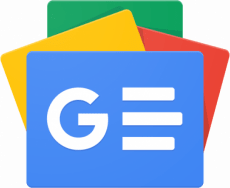 Ladakh, the Land of High Passes, has become a popular tourist destination be it for tour groups, or those adventurous enough to self-drive. And it's also a destination that has remained on my bucket list for a while now. So when I was offered a chance to go on a trip, I jumped at it.
However, this trip was not about all the tourist destinations but rather a journey exploring a more quieter side of the Union Territory. Organised by Wander Beyond Boundaries (WBB), in association with Ceat tyres and Castrol, this isn't one of those pamper yourselves holiday trips. WBB's expertise lies in extreme overland journeys, meaning taking the less frequented routes, which primarily involved traversing dirt roads and mountain passes. And some of our night halts like in Rangdum and Purne were quite basic. Our quest had four core members from WBB expedition, along with and WBB founders Nidhi Salgame and Col (retired) Satinder Malik (Satty) and mechanics Manoj and Sushil.
Participants checked basics such as oil and tyre pressures daily.
The trip had me both excited and nervous – excited as I got to visit Ladakh and nervous as I've never done any truly meaningful off-roading. Though as it would turn out, constant guidance from Nidhi – our convoy leader - during all off-road sections eased most of my nerves and got me properly comfortable behind the wheel as the days would wear on.
THE MACHINE
My vehicle for the trip was the venerable first-gen Mahindra Thar, a vehicle I would come to appreciate for its capabilities to deal with the choice of terrain. Driven in two-wheel drive, the Thar performed well both on the road and off it when the situation called for it. Dropping into four low turned the SUV into a different animal. Keeping the RPMs up and in the range of 1,800rpm and 2,200rpm in the right gears and it felt like a mountain goat with little struggle getting up any of the inclines.
Of course, unlike its successor, this isn't a machine designed for comfort. The pedal placement did leave me with stiff ankles having to near constantly keep my toes on the accelerator on the uphills and the ride over rough roads was best described as a lot of shaking, rattling and rolling.
Ceat provided all cars with its Czar range of all-terrain tyres which proved up to the task. Through the trip, the tyres were subjected to a variety of terrain, from dusty trails to rocky terrain, a variety of shortcuts off-the roads and multiple stream/river crossings, and it took it all in stride.
Ceat's all-terrain tyres are up to the task; handled all terrains thrown at them.
Daily tyre pressure checks of our car showed that the tyres maintained their PSI quite firmly through the entire trip.
ON AND OFF-ROAD
The first two days were spent acclimatising in Leh having flown in straight from Mumbai. The second day also involved all of us participants being briefed on our stays, planned routes to our destinations, responsibilities – daily basic checks on our cars, time keeping, stocking up hot water and coffee/tea, and more.
The route planned would see us spend quite some time in remote places. Leh to Dah was rather straightforward involving just driving on well established roads – first the Srinagar-Leh highway and then diverting onto the Indus Valley road. The second day was spent getting a crash course in handling our machines in 4Low on a nearby ascent to a local monastery along with a visit to an Aryan heritage home museum in Hanoo.
The first of our planned passes – we cross nine in total in this trip – was Shashi La enroute to Kargil and the first time we truly left tarred roads behind. Most people would use the Batalik-Kargil road so the roads were empty, to say the least, and as we commenced our ascent, any signs of people just seemed to fade away.
Shortcuts save time but best attempted in 4x4 only. Many are steeper than pictures suggest.
Atop Shashi La is where we had a more challenging off-road endeavour – navigating a steep ascent to the mountain ridge a little way up from the actual road. I'm not afraid to say this: I was nervous, even just the way up to Shashi La, forget this off-roading course. The most I'd driven off-road before would be broken roads and dirt parking lots – but constant instructions and motivation from Nidhi over the radio saw us through with nervous ease. Confidence boosted, we took a different way down to the road, carving a whole new path.
Hambuting La, our second pass for the day, in comparison was straightforward – its part of the main route into Kargil and completely tarred. However, that didn't stop us from making some impromptu off-roading, taking what would be one of the many shortcuts throughout this trip to save time.
A small off-road excursion away from the main dirt road atop Shashi La.
We hit our third pass the following day to Dras, eschewing taking the main highway – a 2-hour journey- in favour of the longer route via Umba La. While the ascent was dirt roads, our descent was accompanied by smooth, freshly tarred roads all the way down – the amount and pace of road works on this trip would be staggering.
From Dras, we set our eyes towards Zanskar; and our first stop was the quaint hamlet of Rangdum in the Suru valley. Backtracking to Kargil, we climbed onto the Kargil-Zanskar highway – the only route Google will show you to get to Zanskar currently from Leh. A short detour along the way took us to Khartse Khar where sits a statue of the Maitreya Buddha carved into the side of a cliff completely hidden away until you are right there.
Dirt roads made up majority of the terrain; Blue waters of the Tsarap add to the beauty of the landscape.
The day would bring a mix of terrains, from narrow single lane dirt roads to asphalt roads in some sections, a number of small stream crossings and later in the day, the future of this route – a wide open road (dirt for now but in a few years it should be tarred over) and signs of roadworks. Road development in Ladakh seems to have been ramped up quite a bit, both given its strategic importance and for improved connectivity.
The day also involved a number of glacier sightings, including us enjoying lunch with our eyes on the Parkachik glacier. Our night halt of Rangdum is a tiny little hamlet with few houses and a basic, almost traditional, resthouse. The village gets its name from the multi-hued mountains that encompass the valley and it's easy to see why – each hill seems to have its own shade.
Locals put on a cultural dance in Rangdum.
ZANSKAR AND BEYOND
Onwards to Padum too, we were greeted by a lot of signs of roadworks, in fact, the entire ascent to Penzi La felt like a more routine dirt road drive with the way the wide roads had been carved into the mountain. It was only Nidhi's call over the radio saying we had arrived at the top that clued me in.
The highlights from the day definitely had to include the picturesque Penzi La top and the magnificent Drang-Drung Glacier stretching into the clouds.
Aside from a short steep switchback-laden descent, and once we actually started to hit villages inside Zanskar valley, the roads were broad or being widened.
Following a day's rest, we carried onward to our next mountain pass, Shinku La and back tracking to Padum after spending the night in Purne.
The peak of Gonbo Rangjan (background) is sacred in some cultures and seems to stand alone in the Valley.
The road to Shinkula is part of the upcoming Zanskar highway or Nimmu-Padum-Darcha route connecting Darcha in Himachal Pradesh to the town on Nimmu outside Leh – a route of strategic importance. The day was accompanied with a lot of road works and wide dirt and stone roads, except for a few sections of ascent and descent on the way to and a little beyond Purne. Lot of road tarring too was underway, our return to Padum the following day seemed to be accompanied by longer stretches of tarred roads.
Shinku La was challenging to say the least. The approach to the ascent includes river fording with the ascent itself being steep, narrow, riddled with tight switchbacks towards the top. Add-in oncoming traffic and there were hiccups on the way up – on one occasion requiring us to reverse on a switchback to make way for traffic – quite nerve racking.
Up, down, twists and turns, the road to Lamayuru felt endless.
PASSES GALORE
Padum to Lamayuru was best described as an endurance run – a 4am departure, a roughly 6:30pm arrival, four mountain passes and, aside from brief driving in a valley, just twisting never-ending dirt mountain roads.
Nine mountain passes in all; Singe La one of the highest.
Our route involved following the Zanskar river to Zangla and some ways further – part of the upcoming Zanskar highway to Nimmu – detouring onto the road that would bring us out near Langru near the Srinagar highway going through Singe La and Sirsir La. The day was tiring to say the least with only a few vehicles passing and an almost monotonous pattern of winding mountain roads, switchbacks and villages far in the valleys below.
The day had a surprise in store for us with winds near the passes – Singe La and Sirsir La – blowing in snow from nearby mountains letting us enjoy the lightest of snowfall.
Fresh hot Wai Wai lunch a treat after many packed lunches on the road.
The following day we pulled back in Leh with little drama, bringing a long exhausting and, frankly, quite exhilarating drive to an end.
The trip though wasn't all about the driving, it was also about the people we met and experiencing some of the different cultures and the hospitality – from enjoying some local tea with a family in Dha and being welcomed for a traditional breakfast at Rangdum to the people taking time out of their day to put on traditional dances and even a horse polo match in Dras.
No littering! All garbage disposed back in Leh.
For Zanskar and Suru, the rapid development of the highways is set to open up access to the regions like never before, shortening travel times and making the terrain less challenging. And it will only be a matter of time then for some of our quaint stops on the route through Suru and Zanskar to not be so quaint anymore.
Copyright (c) Autocar India. All rights reserved.