Monsoon riding: How to keep yourself and your belongings dry
Staying dry brings peace of mind, allowing you to fully enjoy your ride. We give you some helpful tips.
Published On Jun 30, 2018 06:00:00 AM
11,923 Views
Follow us on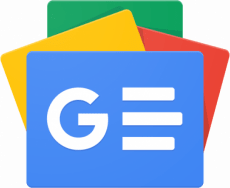 Riding in the monsoons has the potential to be a lot of fun, as long as you're well prepared. We've already got a long and detailed write-up on the dos and don'ts of monsoon riding and how to keep your vehicle in great shape through it. This article is more about keeping yourself and your belongings dry and safe. Water has an incredibly tenacious ability to get everywhere and complete waterproofing is quite hard to achieve on a motorcycle and can get rather expensive as well. There's a world of high-end waterproof gear available out there for very big sums of money, but we'll keep it simple here with affordable solutions. Let's start with keeping yourself dry.
Personal protection
The obvious thing to begin with is a set of rain pants and a jacket. There are plenty of options out there, from cheap roadside offerings to high-end rain suits designed exclusively with motorcycles in mind. As with most things, more money will get you better results, but there are a few things you should consider when making the purchase.
There are plenty of rain protection options out there, the difference comes in what you choose.
First of all, the jacket and pants should fit over your riding gear, so buying a size larger helps. I much prefer to carry light and easily compressible rain gear in my backpack rather than buying riding gear with removable water-resistant liners. Waiting for the rain to arrive, then removing the gear and attaching these liners is tedious, fiddly and you'll probably be drenched by the time it's done. Further, once it stops raining you'll want to get the liners off again because they make the gear hot and stuffy very quickly – meaning, more wasted time. Being able to quickly slip on and off a rain suit is far more convenient.
If you ride a scooter, a large poncho will work well at urban speeds where you won't have to worry about it flapping around. However, on a bike, separate pants and a jacket are ideal. Also, a poncho for a pillion means lose and flapping material near the rear tyre – obviously a very bad idea. When it comes to the rain jacket, remember that zippers are always weak points in terms of waterproofing, so try to buy one with a Velcro storm-flap that securely covers the zipper. Alternatively, find one with a small zipper near the neck to facilitate easy wearing and removal. Finally, make sure the bottoms of the pants are wide enough to easily pull over your riding boots - having to remove your boots on the side of the road is a pain.
A rain pant that quickly slips over the boots is a big convenience.
In terms of footwear, we'd highly recommend a proper set of waterproof motorcycle boots, but these can be expensive. Further, unless your waterproof boots have a high-quality/expensive breathable waterproof membrane (Gore-tex for example) they will also run quite hot in the summer heat, necessitating a separate pair of vented boots for the dry months. If this is too much for you, some brands sell waterproof covers for your existing riding boots.
And while these are a little cumbersome, they get the job done for much less money. Check these one's out by Royal Enfield for a better idea.
When it comes to gloves, the same issues hold true as for the boots – waterproof gloves will run hot in the dry season. Bear in mind that many waterproof gloves also come with a warm lining that gets uncomfortable in our temperate climate, so find a pair that works based on your intended usage pattern. I've also found that water invariably makes its way through on long rides, unless you have a long gauntlet glove that's securely covered by the rain jacket.
Device protection
Getting wet on a motorcycle is a pain, but humans don't ruin in the rain, so there's no real cause for worry there. The same can't be said for all the gadgets we carry around these days and a major cause for anxiety on a motorcycle in the rain is whether all the electronics are dry and safe. For this, you want something that is completely waterproof, and here, the solutions are more focussed.
This is the point where it helps to know that 'water-resistant' has a very different meaning to 'waterproof'. Water resistant bags can keep water out for a while, but it eventually makes its way through. For truly waterproof protection, you need something with a roll top closure. There are some backpacks available with this feature, but they tend to be quite expensive and even the more affordable ones from Quipco and Royal Enfield cost Rs 4,000 and upwards. Oh and in case you were wondering, in my experience, those snap-on rain covers for backpacks are unreliable over long rides and I wouldn't recommend them. An ex-colleague who had to write off a brand new iPhone will attest to this.
Dry bags are a relatively affordable way to securely waterproof your belongings.
Thankfully, there is an affordable and dependable fix available and it's called a dry bag. This is basically a single compartment, sack-like bag that uses a roll-top closure. It works quite simply and you have to roll the top opening a minimum of three times and then use the snap-fit claps at either end to clip it shut. Rubber-welded or taped seams on the inside ensure that the bag stays watertight no matter the conditions or duration of exposure.
A roll-top closure is one of the few ways to reliably keep water out.
These bags come in different sizes and you want to find one that can fit into your existing backpack. There are a number of options available for around Rs 1,000 and I bought the Rs 1,250 Quipco AquaShield 20l dry bag. This is admittedly larger than required for daily use, but it allows the flexibility to pack an overnight change of clothes as well. You can read the full review of the Quipco AquaShield 20l dry bag, here.
If it's just your phone that you're worried about, there are plenty of clear waterproof cases out there that allow usage of the screen and camera in the rain. In my experience, it's a good idea to avoid the cheap unbranded ones with plastic closures available online as these are prone to breaking. Once again, the best way to go is to find something with a roll-top closure.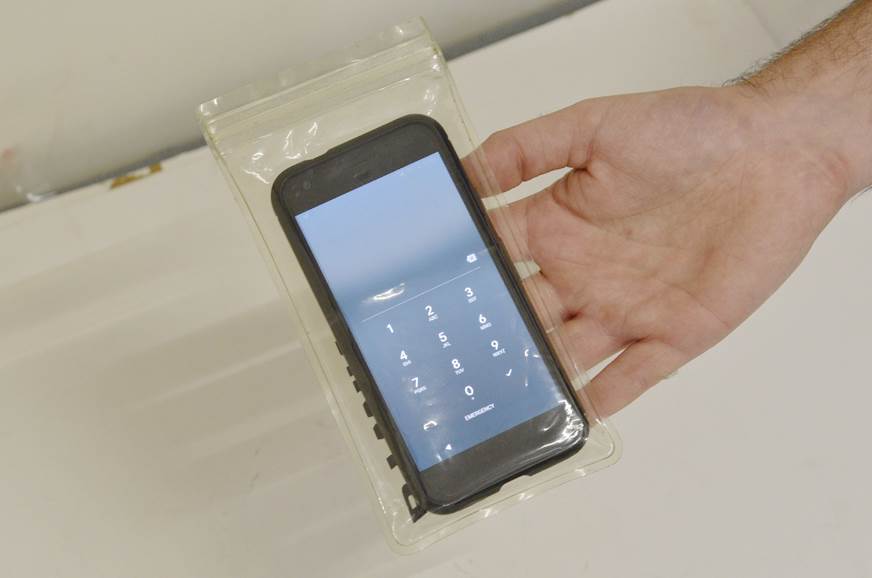 Dry and happy
With a little bit of clever investment, you can make sure that you and your belongings are sheltered this monsoon, freeing you to relax and enjoy some of the most beautiful times of the year to be out on a motorcycle. Happy riding!
Copyright (c) Autocar India. All rights reserved.