Mercedes-AMG C 63, GT 4-Door: Fly By Wire
AMG's C 63 and GT 4-Door Coupé may use the same V8 under the hood, but they are as different as chalk and cheese.
Published On Oct 07, 2020 07:00:00 AM
33,187 Views
Follow us on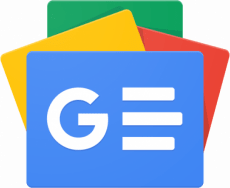 Roller coasters: don't ya love 'em? Designed to deliver eye-popping speed, intense bursts of acceleration and gut-wrenching g-force, they are the ultimate thrill ride. But what if you could get rid of the rails, unhitch the wagons, and take control – wouldn't that be insane!
That's exactly what 10 minutes behind the wheel of the 639hp GT 63 S 4-Door Coupé feels like on this crazy roller coaster of a road. The GT may be massive, and as heavy as a vault, but put your foot down, and it will jump to light speed faster than many supercars.
And then there's this road. Designed to take the shortest, sharpest route to the top, it's full of twists, turns, blind hairpins and evil double flicks. Going flat out here in a regular car is pretty damn dramatic. But put this road and the AMG GT 4-Door together, and the combined driving experience is so intense, it's enough to get my head spinning. I stop for a breather and notice my right leg is trembling. There's a spin cycle going on in my stomach; and when I climb out, the horizon goes wobbly.
Power Rangers
Since the pitter-patter rain has stopped and the light is now perfect, both AMGs are placed fender to fender, their bonnets cranked open. On display are the twin-turbo V8s, the 'hot' turbos in the V clearly visible under the shrouds. Look closer and you can see the path the twin intakes take from the lip of the bonnet, all the way around to the turbos. What you can't see are the Piezo injectors, which can squirt five injections per power stroke, these engines use forged-aluminium pistons and all four camshafts are adjustable.
These cars share AMG's 4.0 V8, but the M177 and M178 aren't identical.
The V8 under the hood of the matte-black C-class, however, differs from the one in the blue GT. To begin with, the 'M177' makes less power – if you can all 476hp 'less'. The GT 4-Door's 'M178' makes a huge 639hp. The more track-focused GT engine also gets a dry sump, so you don't suffer oil starvation in high-g conditions on a track; and in an effort to reduce frictional losses, the turbos use ball-bearings. The 178 also gets dynamic engine mounts that stiffen up and prevent the 200-odd-kg engine from flip-flopping and creating instability. Select 'Comfort' and the mounts soften up, allowing the GT to ride more comfortably too.
Scud Missile
Shots taken, it's time to saddle up and go out again. But since I don't want to drive straight into the deep end, I walk towards the less-powerful C 63 Coupé, which seems the less intimidating of the two. That's not to say it doesn't come with loads and loads of attitude. The non-reflective matte-black paint and the compact dimensions give it the brooding menace of a sawed-off shotgun. There's a purity to the lines here, too. The manner in which the big wheels push out against the tight skinning looks stunning – and don't you just love those bold, confident slashes along the side. I don't much care for the hump in the roof, though.
C 63 finished in matte black looks tight, compact and powerful from the rear.
Once inside, the view out from the cabin of the C 63 is familiar. The steering wheel may be new, there are a pair of new programmable buttons and knobs attached to the wheel, and the instrument panel is digital, but this is clearly a C-class on the inside. Once I figure how to adjust the side bolstering on the sporty 'buckets', we are good to go.
It's a C-class alright, but the adjustable sport-bucket seats give the cabin a sporty feel.
The AMG C 63 feels relaxed and docile on a light throttle, and since I'm running the 'Comfort' setup, the steering is relatively effort-free too. Ignore the barrel-chested rumble of the deep-breathing V8 and a few jerks from the gearbox, and this could even be a regular C-class. What gives the game away immediately, however, is the ride. Much stiffer in setup compared to earlier C 63 S sedan, this one is both busy and unyielding. It's all very well when the road is nicely paved, but run it over some of our typical rough patches in 'Sport' on its optional 19-inch wheels, and it feels like the dampers are made of stone.
The flipside, however, is that it feels several times more locked down than the previous C 63 S, and what's also clear is that there is much more grip. Despite this, I initially pull the reins and keep the C 63 on a short leash. This is no place to let the V8 run wild without getting to know the car. So I'm content to steer neatly, brake early and use only small dabs of full-bore acceleration.
The shortcut knob for drive modes is very convenient.
I soon find myself using the buttons on the steering to move from 'Comfort' to 'Sport+'. Must say, I really like having the Porsche-like rotary knob on hand, and you can use the mini-touchscreen buttons on the left of the steering boss to select the new AMG Dynamic modes. The latter basically gives you step-wise control over traction, torque vectoring and ESP.
AMG Dynamics driver aid can be set up in stages all the way from Basic to Pro.
Much to my surprise, my pace builds rapidly, and this new C 63 is so much friendlier and less lairy. I begin using more and more throttle on the way out of corners. What's also different is that responses to steering inputs have a delicious immediacy to them; and then power, with the crisper throttle esponses, is easier to modulate too.
The updated C 63 now has more grip and feels better balanced, so it's actually easier to slide.
I step up to Race mode next, put the ESP in 'Sport', and amp up the AMG Dynamics setup. Half expecting the wayward character of the earlier C 63 S to emerge, I'm a bit circumspect. 10 minutes behind the wheel, however, has me driving with a lot more abandon. Setting up the car for some of the wider corners is loads of fun. As I lift off and turn in aggressively, the balance of the car shifts; then all I have to do is add some V8 burble and get the rear to slide. The mechanical LSD used here is set up just right and the driver-friendly nature of AMG's new Dynamics package helps tremendously.
Rear-wheel-drive C 63 now gets a stiffer suspension; more of a driver's car.
If the earlier C 63 S was good, this one, despite the stiff ride and compromised back seat, is great. It even costs around Rs 8 lakh less.
Stealth Bomber
Time to take it up a few notches, back in the GT 4-Door. The number that keeps buzzing in my head, however, isn't 639 (for the hp), but 7:25 – 7min 25sec, the time it took to lap the Nürburgring – the benchmark against which all really fast cars are measured. This AMG, incidentally, is the fastest four-door in the world and quicker than supercars like the first-gen Lamborghini Aventador – a car with considerably more power and less weight.
Why is it, however, that a lap time recorded at the Nürburgring so important? Well, for one, the 'ring is no perfectly paved Autobahn; it's full of rough patches, so the ability of a car to ride well over bumps is paramount. Then there's the fact that to record a good lap on the twisty and tight 'ring, the car needs to be seriously agile.
Chrome vents light up, look cool sandwiched in between high quality materials.
As I settle into the plush cabin, which is easily as well-appointed as many of Merc's top-flight luxury cars, I notice some seriously impressive bits. Carbon fibre, chrome, supple high-grain leather – they are all superbly put together. The race-car-like, large, adjustable bucket seats are leather-lined, cooled, and a bit more comfortable than the ones in the C 63. And there's a huge amount of space here. Still, the seats here are clearly harder than those on, say, a regular E-class; and while space and legroom in the rear is more than sufficient, the seat is a bit upright too. Also, considering the price, is the GT 4-Door as well-appointed or put-together as, say, a top-flight Porsche Panamera or a Bentley? The simple answer is no.
Spacious rear is well appointed, but not nearly as comfy as a regular E-Class.
Compared to the C 63, the GT 4-Door is considerably more hushed. And not only does it drive more silently, it's also more comfortable. Yes, it still is a bit stiff over some of the sharp-edged bumps, but overall, on its three-chamber air springs and adjustable dampers, the GT 4-Door actually rides pretty well.
Having driven the GT up and down this road a few times, I feel confident I can get stuck in straight away. Big mistake. Even though I've only briefly dipped into the lower reaches of pedal travel, it takes off with animal-like aggression. Acceleration is so fierce, I'm taken by surprise, again. Phew!
Race Start means GT can do 0-100 kph in just 3.5 sec; 0-200 takes only 11.86 sec!
How fast exactly is it? With the 'Race Start' launch control selected, motor primed and four-wheel-drive system ready to spring, it leaps forward like Usain Bolt getting off the blocks. There's some fierce wheelspin as all four tyres struggle to dig in momentarily, but once they hook up, the explosive nature of the almost rocket-like launch throws my head back. Acceleration is so strong, our testing equipment works itself loose. 0-60kph comes up in just 1.8sec! Count that out to get an idea of the ferocity. 100kph takes just 3.5sec, and by the time the clock gets to 11.38sec, the GT is past 200kph. This, for car that weighs 2,045kg and has rear seats, is insanely great. It feels rabidly quick, like it is powered by a thermonuclear power source rather than just a petrol engine. The C 63, no slouch itself, in contrast, takes 18.03sec to get to 200kph; and that here is an eternity.
Now you'd expect a car with as much propulsive force as the GT 63 S to feel extremely on edge: what with its rear-biased four-wheel drive chucking out great gobs of power every time you hit the gas. But no, the chassis feels so stable and throttle responses are so well-metered, the GT almost feels friendly. Of course, you have to get acclimatised to the rarefied pace, where everything happens at twice the speed; and as you go faster you really do feel the g-force. But, incredibly, the quicker I go, the tighter and more compact the GT feels. The absence of roll and pitch is truly baffling. What a class act.
Luxury meets sport; carbon-fibre, leather and chrome blend nicely.
Howling up and down our hill-climb stage now actually feels like driving on a mountain circuit. And the driving experience is so pure, I'm now more thrilled than scared. That fear of the unknown, it's now almost gone. That's how much confidence this car gives you. On the way into corners, the GT feels heavy but super stable on the brakes; there's loads of feel and connection coming through the wheel. Then, what makes it so enjoyable, is that it feels balanced and light on its feet when you accelerate out. And then the more I turn the dial on the AMG Dynamics system, the more rear-biased it feels. In fact, the overall integration of the various electronic systems and driver aids here is so good, and feels so natural, driving the GT 4-Door hard just has to be one of the great automotive ego massages of all time.
GT 4-Door has rear-wheel-drive-only Drift Mode, AMG Dynamics driver aid is a big help.
Even the drift mode, which honestly should conjure up all kinds of monsters, is similarly useable. It just seems to upgrade your skill levels and allow you to do lurid slides. And the best bit is that the AMG Dynamics system even allows you to learn as you go from stage to stage.
Flight Log
Joint at the hip, the Mercedes-AMG C 63 and GT 4-Door share many strengths. Both are in possession of AMG's bahn-storming twin-turbo V8, both share AMG's game-changing new driver-assist functions, and both have an even sharper focus on performance and rear-driven driving pleasure.
While the C 63 is clearly the more accessible, at Rs 1.33 crore, and can deliver the thrills like few can, it's the Rs 2.42 crore GT 4-Door that's likely to go down as a Watershed moment in the story of the performance sedan. In possession of real supercar performance, both in a straight line and around corners, it has four doors, a comfortable cabin and boot. If you can choose, make sure you take this one out for a long, hard test drive. It's like nothing else.
Mercedes-AMG C63 & GT 63 S 4-door specifications
C 63 Coupé
GT 63 S 4-Door Coupé
Price
Rs 1.33 crore*
Rs 2.42 crore*
Length
4751mm
5054mm
Width
1877mm
1953mm
Height
1815mm
1447mm
Wheelbase
2840mm
2951mm
Kerb Weight
1401kg
2120kg
Engine
V8, 3982cc, twin-turbo,petrol
V8, 3982cc, twin-turbo,petrol
Power
476hp at 5500-6250rpm
639hp at 5500-6500rpm
Torque
650Nm at 1750-4500rpm
900Nm at 2500-4500rpm
Gearbox
9-speed auto
9-speed auto
Tyre size (f-r)
255/35 ZR19-285/30 ZR20
265/40 ZR20-295/35 ZR20
Acceleration (from rest)
Kph
Sec
Sec
20
1.16
0.61
40
2.08
1.21
60
3.13
1.82
80
4.07
2.57
100
5.49
3.55
120
6.99
4.66
140
9.02
6.05
160
11.07
7.66
180
14.41
9.58
200
18.03
11.86
In-gear acceleration
20-80kph (in kickdown)
2.82
2.45
40-100kph (in kickdown)
3.31
2.69
Also see:
Mercedes-AMG C 63 Coupe, GT 63 S 4-door video review
Mercedes sees boom in luxury used car market, post lockdown
Mercedes-AMG GLE 53 Coupe 4Matic+ launched at Rs 1.20 crore
Copyright (c) Autocar India. All rights reserved.