Me and My Cars: Jagdish Thackersey
We talk to Jagdish Thackersey, businessman, about his automotive experiences and his wish list.
Published On Oct 28, 2019 08:00:00 AM
26,332 Views
Follow us on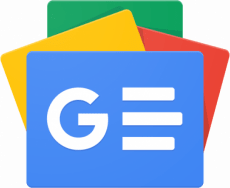 What are you driving and why?
My SLS AMG about twice a week, my 1935 Bentley 31/2 Litre Drophead Coupe by Antem on some Sunday mornings and my Mercedes-Benz S 350 every day.
Thackersey's Bentley at Pebble Beach 2018.
What's next on your wish list?
A 1953 Cadillac El Dorado Convertible.
The most fun you've had in a car?
The many drives during my 10 years (1980-1989) as a deputy clerk-of-the-course in the Himalayan Rallies were the most enjoyable and adventurous despite driving a Maruti Omni or a Gypsy.
Dream 'money-no-object' car?
A 1938 Bugatti Type 57 SC Atlantic.
Who is your all-time greatest motorsport hero?
Niki Lauda. I followed his racing years quite avidly and was a big fan.
Favourite road?
The roads in the foothills of the Himalayas.
What's on your automotive bucket list?
Buy a Bentley R-Type Continental and Jaguar E-Type and restore them if necessary.
What would you do with your last litre of fuel?
Head for home.
Your ideal 5 car garage would be?
1. 1935 Bentley Coupe
2. Mercedes-Benz SLS AMG
3. Mercedes-Benz S-class
4. Toyota Land Cruiser
5. Mercedes-Benz GLE
What was your first car?
Though I learnt driving on a Hindustan Landmaster, my first car was a 1967 Standard Herald.
Copyright (c) Autocar India. All rights reserved.