Making Maps: Here and Now
As our reliance on digital maps increases, we go behind the scenes to see how they are made.
Published On Jul 07, 2019 08:00:00 AM
36,445 Views
Follow us on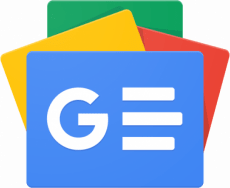 Whether it's you trying to find a shorter route back home or planning a long weekend drive, or whether it's your Ola driver trying to reach you, digital maps are the go-to navigation tools today. And while using them is simply takes a touch or voice command, putting the maps together is a far more complex operation that all begins with a drive.
Who's Here?
Here Technologies is one of the biggest digital map providers for the automotive industry globally, with 100 million cars getting its map and content shipped since 2010. In India, the brand works with automakers such as Maruti Suzuki, Hyundai, Daimler, Land Rover, Ford India, Volvo and Toyota. In fact, the Hyundai Venue offers real-time traffic navigation and live local search in collaboration with Here. The company is primarily focused on business to business (B2B), but it does offer a business-to-customer (B2C) app called Here WeGo. Originally founded as NAVTEQ in 1985, the company was rebranded as Here by Nokia in 2012, as an exclusive app for its Windows phones. Here Technologies was bought by a consortium of BMW, Mercedes-Benz and Audi for $3.1 billion in 2015 as part of a growing push for autonomous driving systems from the three German carmakers.
Raw Data Collection
The drive forms the core of the data collection and Here Technologies' fleet of over 300 cars covers a distance of almost 2.2 million kilometres globally every year. In India, Here has around 18 multi-cam vehicles which drive about 60-80km over 7-8 hours every day.
Two crew members operate the mapping car. One drives and the other – a Local Map Operations Analyst – monitors the progress on a screen and enter attributes like speed breakers, no U-turns, etc via a keyboard and a pen tablet.
Apart from the drives, Here also uses satellite imagery, drone imagery, data obtained from governments (for example, planned road modifications) and inputs provided by mapping community members. But one of the most important sources of data is the one derived from millions of smartphones (from network service providers) and cars as they're driven around. So that's how Here can determine, for instance, whether a street is a one-way street or not.
Also known as probes, this data is used as a critical tool in not just building maps but also keeping them fresh and real-time. Here also leverages its ties with consortium members Audi, BMW, and Daimler, who provide privileged access to real-time vehicle sensor data. This includes data from vehicles equipped with camera sensors used for ADAS (Advanced Driver-Assistance Systems) features. It results in the number of probes exceeding 20 billion per month.
Data Processing and Publication
Once the data is gathered, the company has various tools, about 20-25 of them, which basically help assimilate all the information and get it into a massive database. This database can run into terabytes and is being curated over the last 30 years and it continues to grow. It is important to constantly keep the data refreshed.
To process the data, the company is sharpening its focus on automation through machine learning. In fact, it has a few processes in place wherein its algorithms can automatically identify, extract, code and publish some of the raw data, unsupervised. The rest of the data will require manual intervention/validation before its checked for quality and finally published.
The Car
While the company is currently using generation four of Here True Cars that are equipped with LiDAR (Light Detection and Ranging) globally, in India the company uses multicam vehicles (seen here), since LiDAR mapping is not allowed from a defense standpoint. These cars are equipped with a Differential Global Positioning System (DGPS) – which is more accurate than standard GPS – a Gigabit Ethernet Camera and a CPU with 3TB of storage. Cars equipped with LiDAR, on the other hand, can capture and build a replica of objects within 10-50cm accuracy, including slopes and curvature of roads, lane markings, and signposts, thereby helping build accurate and high-definition maps. Weather plays an important role while connecting the system with satellites. Thick cloud cover impacts signal quality.
The Road Ahead
The company plans to improve its map release frequency from weekly/bi-weekly to daily and is working to offer features such as hazard warning, weather warning and car-to-car communication as well. The concept of being lost then could perhaps be unheard of in the future.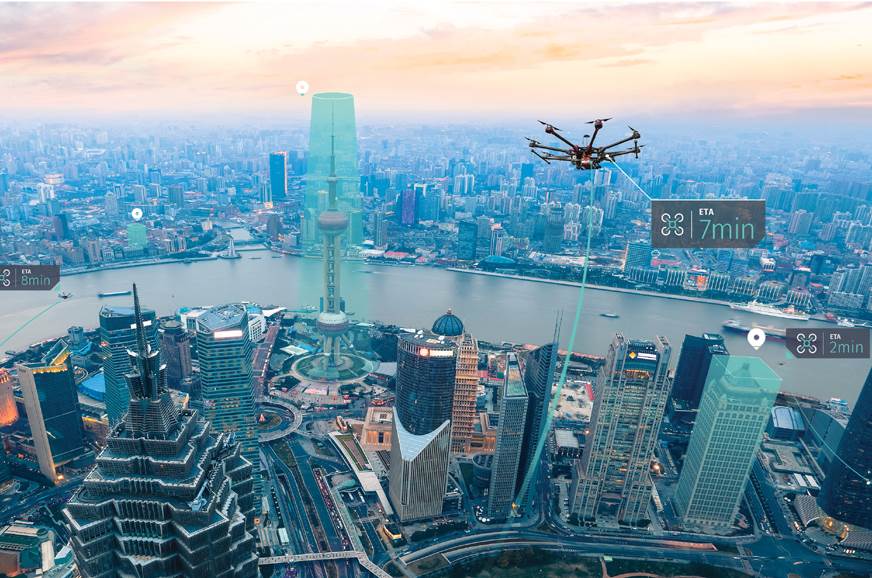 The company is also mapping the airspace for drones to fly.
Q&A DAMANDEEP KOCHHAR, VP – GLOBAL CONTENT OPERATIONS, HERE TECHNOLOGIES
Damandeep Kochhar, VP – Global Content Operations, HERE Technologies
On the next big opportunities for Here Technologies in India.
Connected vehicles are now starting to get popular. So we see an opportunity because the market will leapfrog automotive in-car navigation, and go to connected services. For just navigational guidance, the mobile phone is adequate, but carmakers are looking at integrating that with other services and don't want to cede that position to mobile players.
On the collaboration with Indian automakers.
We actually have over-the-air updates technology and can work with intermediaries who actually produce these navigation sets which will enable some of automakers to differentiate themselves. Another potential collaboration could be usage of map data to enhance the Advanced Driver Assistance Systems (ADAS) Thirdly, as highways begin to develop further, products such as Highly Automated Driving will start becoming a little more relevant for us.
Also see:
Google Maps begins to show speed cameras in India
Apple Maps launches turn-by-turn navigation in India
Is navigation making us dumber?
Copyright (c) Autocar India. All rights reserved.