Lap One: Flat Out On COASTT Racetrack
We record the very first lap of the CoASTT racetrack in Coimbatore, even before the tarmac has been laid. Narain Karthikeyan gives us a unique preview... from the side window.
Published On Mar 06, 2022 10:00:00 AM
8,653 Views
Follow us on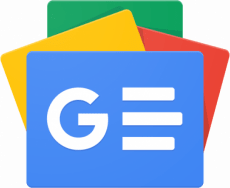 This is something I've always wanted to do, drive flat out on a purpose-built circuit... but before the tarmac has been laid. The opportunity to go around and 'learn' the track, with the car sliding and transitioning through every corner, is just too good to resist. Truth be told, this could be as good as drifting all day on an Arctic ice lake. And that, let's be clear, is something that should be on top of your bucket list.
The anticipation as we approach Coimbatore airport is huge. The CoASTT circuit will effectively be the second motorsport facility in the city and the fourth purpose-built track in the country. As you can imagine, people here are motorsport and car crazy, and that could mean a track layout that ticks all the boxes, especially as far as driver appeal is concerned.
Even more promising is the fact that India's first Formula 1 driver, Narain Karthikeyan, is intimately associated with the track. While the track has been designed by Clive Bowen of Apex in the UK, who is also building the Miami Formula 1 circuit, Narain has provided plenty of inputs on the design of the circuit. Like I said, the anticipation is just massive.
Providing enough motive power, grip and directional control will be Mercedes' locally assembled AMG GLA 35. Now, not having driven it earlier, I jump right into the driver's seat as soon we step out of the airport. And yeah, this should prove to be the perfect ride for our mad plan. It has enough clearance to manage here, not too much mass, a good four-wheel-drive system and more than sufficient power for the hard-packed dirt.
Lay Of The Land
Roughly 30 minutes after touching down and exiting the airport, I find myself standing on what will soon become a portion of the track. The circuit has already been laid out and the surface below has been compacted by some serious looking earth-moving machines. It feels flat and hard enough to carry some serious speed without the AMG bobbing or dipping too much. And, as I wander from one side across to the other, I see that the track designers have really used the lay of the land; the circuit, from where I'm standing, seems to have a beautiful flow to it.
I can't resist a quick exploratory lap and jump right in. And wow, the elevation changes make such a difference. As I leave corner seven, where we are parked, the track dives down and curls left before suddenly hooking right. Further up, the track dips steeply again at turn one, and then rises back up again as you wind your way up past the long double apex left. There's little doubt, having to control weight transfer and pitch, while you are extracting every bit of pace from a car, introduces another dimension and makes the drive that much more challenging.
The First Lap
"You're going to love this," says Narain, as he climbs in and we set off on what is the first timed lap of the CoASTT circuit. As we approach the start-finish straight, Narain starts by describing just how important it is to get a good exit from the last corner, turn 14. "This is one of the most technical corners here. There will be around 8 degrees of banking, so you don't really have to use the apex. And it will be quick; imagine fourth gear in a single-seater." I can already imagine a single-seater whipping around here, looking for every ounce of speed.
While we trundle past the start-finish line in the AMG, as the earth in this section hasn't been compacted yet, the 'track' flattens out further up. Narain immediately goes flat on the throttle, a shower of stones erupt from all four wheels and we shoot forward, the AMG GLA 35 struggling to put all 300-plus horsepower down.
As we get to the fastest part of the circuit, Narain explains that Formula 2 cars will be doing roughly 280kph here. Phew. Then as turn one drops away and to the right, Narain tosses the AMG in, getting the rear moving in a big arc. This gets me chuckling, and then, as he counter steers, he explains you can use all the width here. This corner should allow for multiple lines on the way in, and that will help overtaking.
Turn two is a long double apex corner where you will be able to carry a lot of speed. On the gravel surface, however, we barely stop sliding, and as we get to the entry, Narain flicks the car the other way, sawing at the wheel and playing with the throttle. "It's a very long corner and you can build momentum," he explains." There are two apexes here, and after that you can allow the car to drift to the outside so that you can carry speed."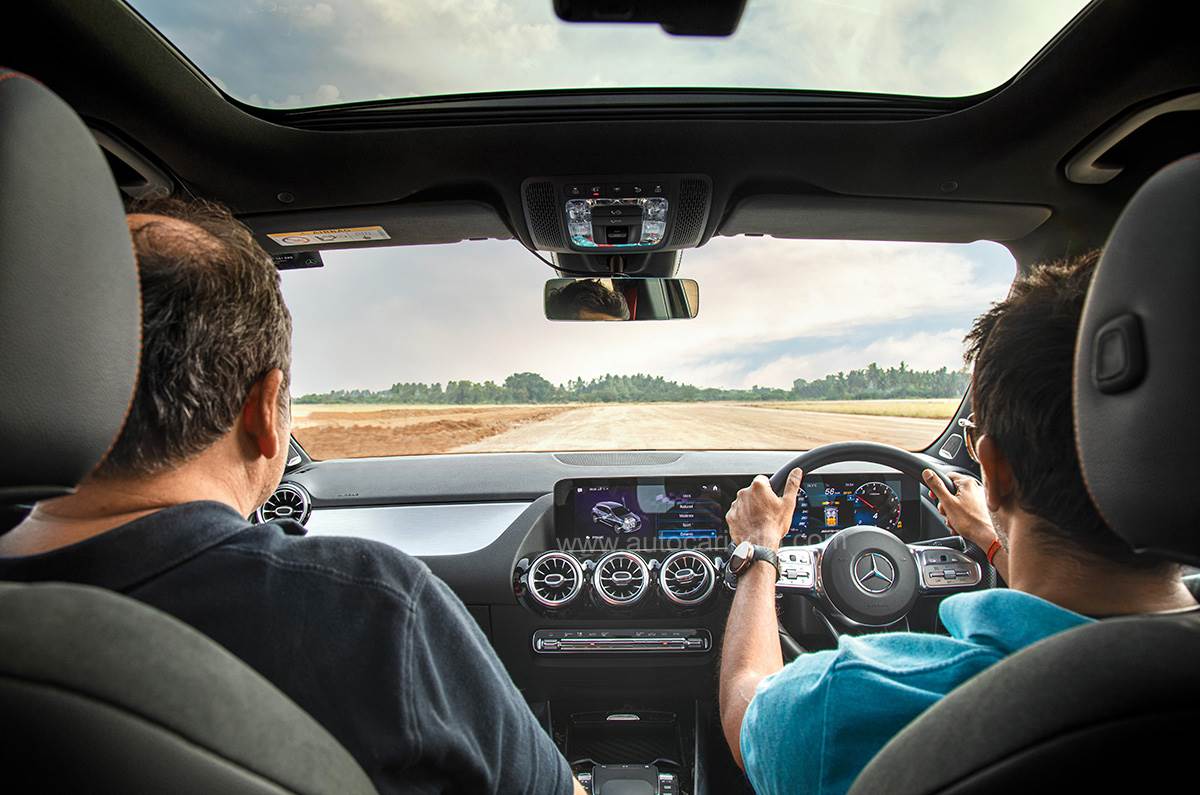 This leads us to probably the most challenging corner on the track, the slightly uphill turn five where even the AMG GLA feels on edge and nervous. "It will be easy flat in a single-seater and very fast, so you will have to pick your line well," explains Narain. GT cars and touring cars will no doubt find this corner especially challenging, as they will also have to take care of the greater weight transfer.
Turn six is technical, he then explains. "Here you will be carrying so much momentum, you won't be able to take the ideal line and will have to turn in from the middle of the track." Braking again will be crucial, and it will be important to be accurate.
In the AMG, Narain hugs the apex, then as the car drifts wide, adds power, resulting in the GLA clawing forward in a long, accelerating drift. What's also clear is that the GLA 35 is just loving these conditions, and then what makes the experience so much more involving is that there's almost no understeer. It even rotates beautifully as you get on and off the throttle.
Turn seven and eight form an S-shaped fast downhill section where cars experience a lot of compression at the bottom. "There's a bit of camber, so it's going to be both challenging and fast. F3 cars could be doing around 190kph at the apex." Still can't get my head around that.
Next come the left-handers at Turns nine and ten. We have to slow down in the GLA 35 again, as the track isn't compacted here, but once again this section is wide open and will be quick. "One of our objectives was to have a fast and flowing circuit, and both these flowing corners are just that." This section interestingly is inspired by Monza's right-handed Lesmo corners, but here at CoASTT turning left, as the circuit does, they are fondly called 'Reverse Lesmos'.
The GLA 35 proves to be surprisingly well balanced on dirt, and Narain loves the fact that the ESP never cuts in.
The track now heads into another technical section, Turns 11, 12 and 13. You again can carry a bit of speed through the first pair, and here too there will be some compression. Turn 13, taken in second, however is the tightest corner on the track and will have a bit of a negative camber. "You will get understeer here," says Narain, burying the throttle again as the track smoothens out "but this is yet another place where achieving a good set-up will be important."
Further up the track, there will also be what Narain calls a 'bolt-on' chicane; one you can either use or avoid. Similar to the one at the Avus track in Germany that has three apexes, it will be used to slow the cars down. It will, however, also be plenty of fun in a touring car.
As we round the final corner and trundle over the finish line, we look at the clock and have a good chuckle. It reads 3mins 17.68 seconds. Simulation shows an F2 car will do it in around 1min 14 ! Still, we've recorded the first lap, and that will stand.
On Track
As we come to the end of our time at the track, Narain seems pretty pleased with the overall layout. "On the whole, this is a fast flowing track, which is in sync with my style, and I'm happy we've achieved." Coimbatore's CoASTT racetrack is likely to be laid out by April or May this year. Certified as FIA Grade 2, it will be able to host Formula 2 races and loads of others. Expect all manner of international racing to finally make its way here. And what a development and testing circuit it will make.
Driving on the dirt track was so much fun, we drove till the sun went down.
His driving done for the day, Narain waves goodbye and leaves. No time to waste, I jump back in and drive the insanely fun first-half of the circuit again. What an experience, especially with the car sliding all over the place.
Copyright (c) Autocar India. All rights reserved.