How Tata saved its 1.5 diesel without spending a fortune
Stringent BS6 Phase 2 emissions norms forced others to use expensive SCR tech, but Tata found a workaround.
Published On Jul 08, 2023 08:00:00 AM
62,746 Views
Follow us on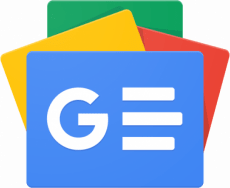 Tata Motors has always had its fair share of success with diesel engines. Right from the early days, cars like the original Sumo, Safari and Indica offered the extra torque and higher fuel efficiency of diesels. And what also helped sales was that Tata's diesel came at an affordable price tag. Sure, these diesel engines weren't exactly at the cutting edge, and they lagged in some important areas. Still, just the fact that Tata Motors could deliver competitively priced diesel cars, when others couldn't, gave the Indian carmaker an edge.
Today, Tata Motors is looking to carry forward this same competitive advantage with the introduction of the updated Nexon diesel that meets the recently introduced stricter BS6.2 emissions norms, but still manages it at a competitive price. How? Simply by using a cost effective piece of technology called Passive Selective Catalytic Reduction that does away with the need for the expensive, full-on SCR system, which requires a urea tank and injection system.
SCR – Why is it needed? How it works and why it's expensive?
SCR or Selective Catalytic Reduction is a process that helps reduce emissions of harmful oxides of nitrogen. Commonly referred to as NOx, where X means any oxide of nitrogen like nitric oxide or NO (causes smog), or nitrogen dioxide or NO2 (that in high concentrations causes lung damage), an SCR system works by converting these harmful oxides into harmless ones.
A normal SCR system adds ammonia to the oxides of nitrogen via an AdBlue tank and injectors. The result is harmless nitrogen and water vapour. No tank or injection system is needed for Passive SCR, so you save a lot.
And how does it do that? The SCR system basically works by adding ammonia to NOx, thus converting it to harmless nitrogen and water vapour. An independent injection system is used to douse the NOx with ammonia with what is called a diesel exhaust fluid or AdBlue as it's popularly known. To do this, you need a separate AdBlue tank, an injector, sensors, a pump, plumbing, wiring and a dedicated ECU to run the system. In short, an additional tank and fuel system all on its own. And this is basically why Bharat Stage 6.2-compliant diesels that use an SCR system have become much more expensive.
Passive SCR, or how Tata avoided using expensive hardware
Tata Motors' engineers and component supplier Delphi have come up with a solution that does away with the AdBlue system and all the expensive hardware and software that go along with it. The system, first used on the new Nexon diesel, uses a more cost-effective Lean NOx Trap. An LNT, as it is called, uses an oxidation and reduction catalyst. The NOx produced when the diesel engine runs lean is trapped and then the absorbing material (barium carbonate) is regenerated by running the engine rich. This process, however, isn't clean enough to meet the Bharat Stage 6.2 norms, so Tata also makes use of a Passive SCR system that helps generate and store ammonia via the engine combustion itself.
Tightening up and lowering the raw emissions
Tata's use of passive SCR is a complex multi-stage system that starts off by tightening up the engine's working parameters. Apart from increasing the power from 110hp to 115hp, Tata engineers have also reduced raw emissions coming out of the Nexon engine. This has been done by primarily tightening up the band in which the diesel engine operates or controlling combustion better. And this means less work for the after-treatment systems.
The changes to the engine are comprehensive. There are better injectors, better sensors and better software, and the manner in which air and diesel combine is also better. "The way the burning happens inside the engine, the way the flame spreads inside the engine, all that has been modified quite a bit from our earlier engine," says Mohan Savarkar, vice president, Tata Motors. "Also improved are turbocharger trim, how the blades of the compressor behave when air is going in," and this allows Tata to control the shape and volume of the flow, resulting in more engine power.
So combustion now is very tight, very modulated and very controlled.
Passive SCR: how it works
Further to this, Tata Motors' engineers run the engine with a slightly altered mixture to help generate slightly more ammonia. The raw diesel exhaust at first goes through the LNT system, Diesel Particulate Filter and a Diesel Oxidation Catalyst. The system traps all the NOx that it can, and the hydrocarbons and particulates coming out of the engine.
What remains in the exhaust at this stage is some ammonia and some NOx. As the column of exhaust moves forward, some of the ammonia goes and gets trapped in the passive SCR system. So the next time some NOx comes in, it combines with this ammonia and gets converted to harmless H2O and N2, or normal nitrogen. It's a clever system, no doubt, but runs at the edge of acceptability and for larger and heavier applications like the Harrier and Safari, it isn't effective. Those have to rely on the more expensive regular SCR system. Tata Motors also knows that this solution won't help the 1.5 diesel survive the next set of emissions regulations. But even this temporary solution will give them a considerable leg up on rivals who have already exited the segment entirely.
Also See:
Tata Harrier facelift spied with new interior, features
Tata Harrier caught testing in Spain
Tata Harrier, Safari will not get CNG, but Nexon could
Copyright (c) Autocar India. All rights reserved.