Going Places: A Drive of 250km
Sometimes, a couple of hours is all it takes for you to have a perfect holiday. We pick out some great spots just 250km outside city limits.
Published On Aug 01, 2020 06:00:00 AM
31,264 Views
Follow us on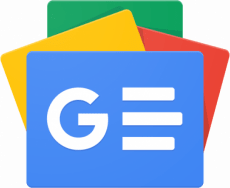 There is nothing better than a nice road trip to help you relax and unwind. But the destinations you choose need not be far-flung or require hours and hours of driving. There are some great spots in India, some of which are just a couple of hours away from city limits. Many also have multiple routes for you to get there, and sometimes going on an alternate road is all it takes to transform a journey. To mark our 250th issue, here are some of our favourite routes that involve around 250km of driving.
Bengaluru to Coorg via Mysore - 249km
Drive Time: 5-6 hours
Coorg can truly be described as a paradise. This sleepy hill station that's almost always enveloped in misty air is a great place to rejuvenate oneself. Passing through the spice farms and coffee estates are some lovely driving roads, but it's not just within Coorg, even the journey from Bengaluru to Coorg is beautiful. The driving distance via NH275 or the Mysore bypass is about 250km, and it'll take you roughly six hours to cover with a few breaks. The roads in Karnataka have always been well maintained, especially in and around Bengaluru. However, the traffic in the city can be a nightmare, so to ensure a smooth exit out, it is best to head out early in the morning.
Once on the Bengaluru-Mysore highway, the well-surfaced four-lane highway is great to cruise on and it is easy to keep a decent pace. There are multiple routes to get to Coorg once you cross Mysore. We recommend getting off the NH275 after a town called Piriyapatna and then heading towards Siddapura – this section is a bit narrow compared to the highway but it is only for a small stretch until you get to Siddapura. From here onwards, the road until
Coorg is a road-tripper's dream; it is smooth as silk and it snakes all the way until your destination. This winding section is the best stretch to enjoy your car's handling, but keep in mind, it is a two-way public road. As for the views, there's no dearth of lush green fields, and the weather is perfect for driving with your windows rolled down.
Kolhapur to Goa (Panaji) Via Chorla - 226km
Drive Time: 4-5 hours
Most of our choices are a great combination of a fantastic destination and great routes, but this one is truly a gem. The drive from Kolhapur to Goa (Panaji) on the NH4 is a part of the Golden Quadrilateral, and it passes through the outskirts of Kolhapur. Access to this four-lane highway from Kolhapur is easy from multiple towns around it. From Kolhapur, there are a number of routes that lead to Goa but the one that's most exciting is in between Belgaum and Chorla.
As soon as you cross over from Maharashtra to Karnataka, the traffic thins out and the number of toll plazas reduce too, which makes the experience quite stress-free.
The drive to Belgaum is pretty direct and it doesn't take too long either but, once in the city, it can get a bit boring as there's no bypass to get through it. However, cross Belgaum, and you'll find out why it is worth it. The roads open up and you leave civilisation behind.
In about an hour's time comes our favourite section of this route – Chorla Ghat. The road is really enthralling and the smooth tarmac only encourages you to go for some enthusiastic driving. However, the road here is quite narrow, so you've got to be extra cautious. There are lovely tree-canopy sections that stretch on for kilometres together, and stay alert, as there is a high possibility of spotting some wildlife on your drive. Monsoon is the best time to drive this route, as the greenery gets richer and you see plenty of small waterfalls along the way. Mist and heavy cloud cover hang over the roads, so remember to drive safely. Once you experience this route, we bet you wouldn't consider any other way to get to Goa.
Mumbai to Mahabaleshwar via Pali and Poladpur - 247km
Drive Time: 5-6 hours
The most straightforward and fastest way to get to Mahabaleshwar from Mumbai is via the Mumbai-Pune Expressway and then continuing onto the NH4, but we have a completely different journey for you.
Start early and get on to the Mumbai-Pune Expressway, but exit at the Khalapur toll and take the first exit towards Pali. Yes, the roads aren't as wide and smooth as the Expressway, but they are a hell of a lot more fun for enthusiasts. There is a bit of road construction going on around the Imagica amusement park, but as you get closer to Durshet, the road condition improves and this is where it gets exciting. There is very little traffic, especially early in the morning, and the narrow route goes through forests and so you're surrounded by greenery. With the route being largely empty, you get the feeling of being away from the manic city.
Once you get past Pali, you join NH17, the old Mumbai-Goa highway, which has a bit of traffic; but it is usually flowing and doesn't really hinder your pace. Making your way to Poladpur, you need to peel off the NH17, which puts you in the last and most enjoyable stretch of the drive. Sparse traffic and the winding road up to Mahabaleshwar is a driver's delight.
Coimbatore to Periyar Via Munnar - 242km
Drive Time: 4.5 hours to Munnar, and 1-2 hours to Thekkady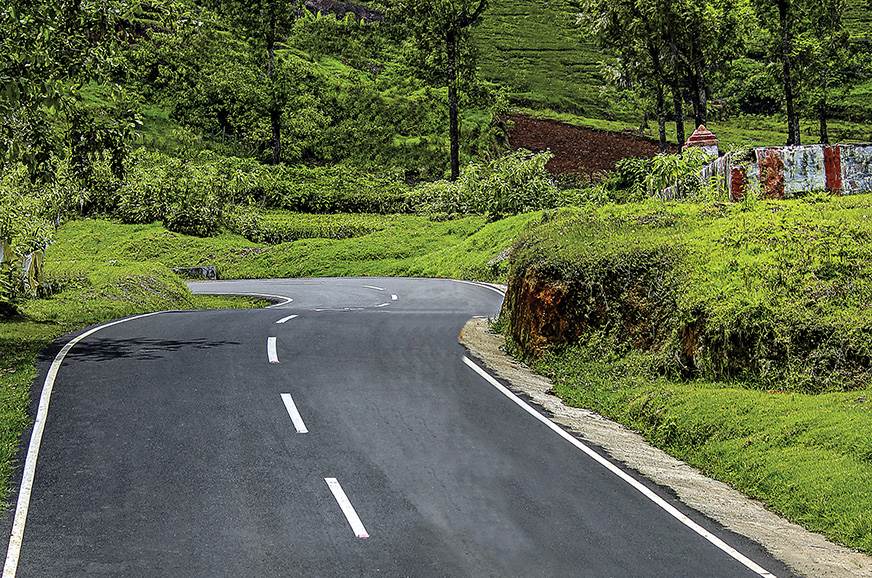 There's a cornucopia of reasons why Kerala is referred to as God's own country. The state's palm-lined beaches, backwaters, spices and coffee plantations, wildlife, and rich vegetation make it a sight for sore eyes and is therapeutic to most souls.
Once again, there are numerous routes to get there but our pick is an offbeat one. Head out from Coimbatore towards Pollachi; this road takes you through huge windmill farms and the views are breathtaking, to say the least. Later, you also get to drive through the Chinar wildlife sanctuary; so ensure it is open when you're passing through. You also go through sandalwood forests, and if the season is right, you will be treated to waterfalls along the way. You'll be on a single-lane, winding road with quite a few blinds corners and stretches of broken surfaces, but the 157km is so picturesque that the 4.5 hours of journey time passes by quickly. You can even spend a night in Munnar, which has plenty of hotels and lovely homestays.
The next part of the journey, from Munnar to Periyar, is just about 100km or so, but once again, it has a lot to offer. The road surface isn't the best here, so an SUV is the preferred car of choice. This route will be best enjoyed by those who want to get away from the big city. Again, come monsoon and it gets even more gorgeous; it can, however, also get really foggy, so you may not really get to fully enjoy the drive.
To get to Thekkady, our best pick is the Munnar-Devikulam-Poppara-Udumbanchola route. As you leave Munnar, it's all tea plantations and hills, but then the road breaks into a dense jungle. The forest roads are well maintained, with plenty of streams and waterfalls with fabulous viewpoints along the way.
Delhi to Bharatpur via Mathura - 225 km
Drive Time: 4-5 hours
There are various weekend drive away destinations from the busy metropolitan of Delhi and while some may wind their way up to the hills there is also fun to be had in driving on a wide open stretch of expressway. This one goes through the Yamuna Expressway to the Keoladeo National Park or formerly known as Bharatpur Bird Sanctuary. Now, this route might not be like the others in this story with twisty mountain roads or gorgeous scenic landscapes but it also offers a cool getaway from chaotic city life and one you can cruise to without any motion sickness on the ruler straight highway. Keoladeo is one of the finest bird sanctuaries on the planet and it hosts thousands of bird species. The best bit about this route is that there is very little to cut through before you get on the great section of road. As soon as you exit the city through Greater Noida, the six-lane Yamuna expressway greets you with its wide expanse. It is one of the best expressways in the country, with controlled access making it safe to travel at faster speeds. The speed limit here is a reasonably high 100kph, and you can maintain this almost all through on the eight-lane expanse (one service lane on either side). The sight of this wide-open highway and its smooth surface is very tempting to put pedal to metal, but beware that the highway authorities keep a close watch on speed limits.
The open road ensures you cut through it in no time and soon enough you have to peel off the Yamuna Expressway once you cross the second toll. It is a good idea to grab a bite at one of the food courts on the expressway. From here on, you hit a typical Indian single-lane highway and cross a few busy towns until you get to the other side of Mathura, which is about 40 mins away.
Once past Mathura, the traffic thins and you start seeing the more lush green country side as you travel along state highway 33 and arrive at the birding paradise of Keoladeo National Park, before you know it.
Darjeeling to Zero point (Yumthang Valley) via Lachung - 260km
Drive time: 3-4 hours to Gangtok, and 6-7 hours to Zero Point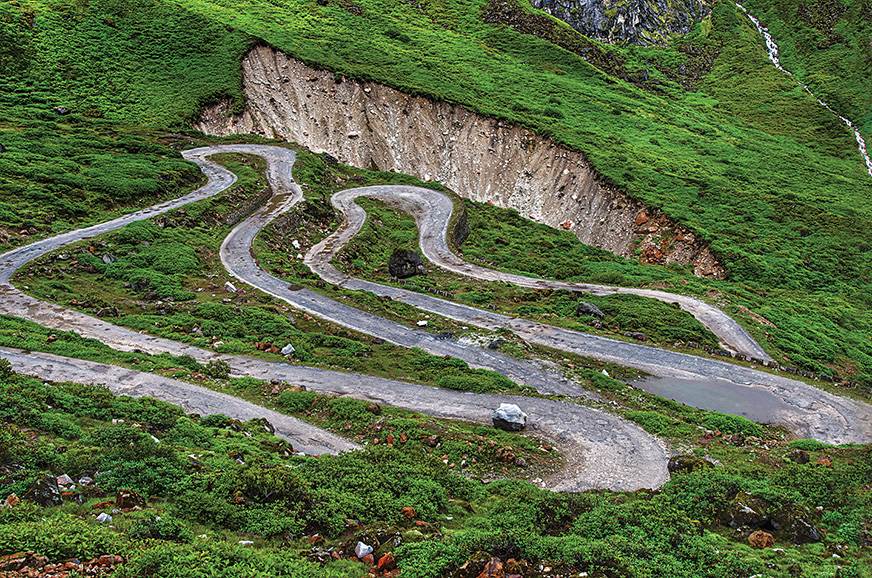 Northeast India has some beautiful locations, and most of it is unexplored. Of course, there are some popular tourist spots but what we have is a drive for the bravehearts looking for some extra adventure. Darjeeling to Gangtok is just about 100km, with the road taking you through stunning tea gardens and luxuriant fields.
Get an early start in the morning and it is a thoroughly enjoyable road that will take you about four hours to cover at a reasonable pace. We recommend staying overnight at Gangtok and head out to Zero Point in the morning, which is 153km away, an approximate driving time of six to seven hours. Once there, remember there are no hotels near Zero Point, so we recommend driving back to Lachung for night stay.
The route out of Gangtok is fairly easy at first but it's best you do the journey in an SUV. There is a chance of encountering landslides along the way but it takes you through the stunning Yumthang valley, and that makes every bit of the adventure worth it. You can expect mist, slush, stream crossings and some pretty risky terrain along the route.
The first pit stop is Toong, where the police will ask you to get a permit to let you through; it is a fairly simple process but a necessary one, since it is a border area. Another important detail is that no plastic is allowed beyond this check post, so you'll have to discard those water bottles.
Beyond this is where paradise begins. Imagine fields of flowers, puffy clouds and a blue sky, yaks grazing... you are at an elevation of 11,000 feet, so the weather is spectacular as well. From February to mid-June, fields of pink and purple rhododendrons make you feel like you are driving through a painting. Forget Switzerland or Keukenhof, you'll get all those sights here. The road climbs to 15,000 feet, taking you through some mind-blowing locations. Waterfalls roaring down thousands of feet, jagged mountains, and not a soul in sight – it feels like you have truly left civilisation behind.
Renuka Kirpalani
Copyright (c) Autocar India. All rights reserved.