Extended warranty: everything you need to know
We get down to the nitty-gritty of extended warranty and tell you if it's worth the extra money.
Published On Sep 21, 2018 12:15:00 PM
1,17,174 Views
Follow us on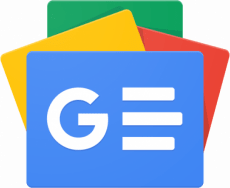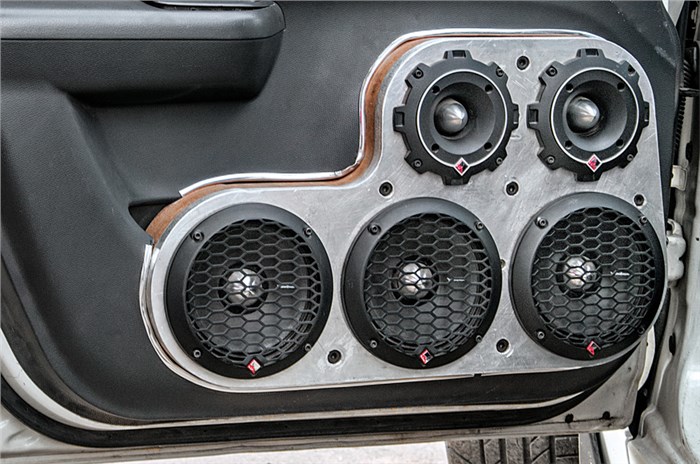 What is it?
Every car today rolls out from the showroom with a standard feature – a warranty. It's a written assurance, which states that the manufacturer will replace or repair any faulty part if it fails, with
some limitations. Different manufacturers have different warranty schemes, ranging from a 2-year/40,000km to 3-year/unlimited km. But what do you do once this period expires? This is where the extended warranty comes in. It is an additional warranty that you can buy at the time of purchasing the new car, or in some cases, before the standard warranty expires. Like with standard warranty, this warrants to replace or repair specific parts if they malfunction.
Do you really need it?
Buying an extended warranty is largely dependant on the ownership plan of each individual. If you plan to use the car within its standard warranty range and then sell it off, you could forgo the extended warranty; but it can help with negotiations and result in a better resale value. However, if you are planning to keep the car for a period that'll outrun the standard warranty, then it clearly works out to be quite beneficial. Yes, cars today are more reliable than ever, but, as with anything mechanical, there can be failures, especially after two or three years. This is where the extended warranty really helps.
Buying it
You can buy the extended warranty through the manufacturer or dealers. You can also check third party offers as they might have better schemes. It is advised you buy the extended warranty at the time of purchase as you are likely to get a better deal. If you aren't sure about buying it and want to think about it for a while, make sure you find out the time limit. Usually, you can purchase the extended warranty before the standard warranty expires, but some manufacturers have a timeline. Also, when you buy extended warranty look closely at the coverage scheme. Sales guys will try and rope you in by offering a tempting deal, but make sure that the warranty covers enough.
What does it cover?
This depends on the manufacturer and also the model in question. Manufacturers usually offer plans that cover engine and electrical damage but not the usual wear and tear parts. Also, the labour costs are covered, so if it's a complicated replacement or repair, it will be free. Check third party schemes as well, as in any case the warranties are underwritten by insurance firms. However, it's always smoother to get your extended warranty from the manufacturer itself.
What isn't covered?
You cannot use the extended warranty to take care of the general service of your car. As mentioned earlier, everyday wear and tear parts like brake pads, clutch, suspension and even some electronics aren't covered by some manufacturers. Paint issues, rust, upholstery and any other parts that wear due to age, will not be covered either. Servicing the car outside the approved service centre, adding aftermarket accessories and modifying the electricals, paint scratches and damages, accidental damages, floods or earthquakes and rodent infestation are also out of the purview of extended warranties.
Buying an extended warranty is always beneficial, especially if you are looking at keeping your car for long. Yes, it may not cover some parts and faults, but what you get is a lot. And even though it might cost you a premium, it can save you big money in the long run or help you sell your car.
Warranty you can go for
Manufacturer
Model
Standard Warranty
Extended Warranty
Cost
Maruti Suzuki
Swift
2 years/40,000km
3 years/60,000km
Rs 4,390-8,960
4 years/80,000km
Rs 5,590-11,360
5 years/1,00,000km
Rs 7,190-13,460
Hyundai
Verna
3 years/unlimited km
4 years/80,000km
Rs 7,960-12,610
5 years/1,00,000km
Rs 9,650-13,870
Honda
City
2 years/40,000km
3 years/60,000km
Rs 4,309-5,991
4 years/80,000km
Rs 5,170-7,190
5 years/1,00,000km
Rs 9,300-13,762
5 years/unlimited km
Rs 12,091-17,891
Tata
Tiago
2 years/75,000km
3 year/75,000km
Rs 3,690-4,602
3 years/1,00,000km
5 years/1,00,000km
Rs 5,364-6,550
Toyota
Innova Crysta
3 years/1,00,000 km
5 years/1,80,000km
Rs 21,000
Mahindra
Scorpio
3 years/1,00,000 km
4 years/1,20,000km
Rs 13,010-27,842
5 years/1,50,000km
Rs 14,750-17,842
Skoda
Octavia
2 years/unlimited km
4 years/1,00,000km
Rs 39,999
Volkswagen
Polo
2 years/unlimited km
3 year/80,000km
Rs 6,308-7,951
4 years/1,00,000km
Rs 10,706-13,410
5 years/1,25,000km
Rs 14,572-18,053
Ford
Figo
2 years/1,00,000km
3 years/1,00,000km
Rs 6,699-8,900
4 years/1,00,000km
Rs 13,499-17,899
5 years/1,00,000km
Rs 19,800-26,200
Renault
Kwid
2 years/50,000km
3 years/60,000km
Rs 4,055-5,335
4 years/80,000km
Rs 5,335-6,865
5 years/1,00,000km
Rs 7,400-9,000
Copyright (c) Autocar India. All rights reserved.