Driving the Leaf Nismo RC
We briefly drive an all-electric race car at the Sodegaura Forest Raceway in Japan.
Published On May 06, 2017 08:00:00 AM
6,745 Views
Follow us on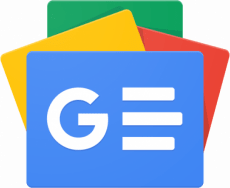 No traction control, no ABS and no ESP – a driving experience so pure, there aren't even tailpipe emissions. And even though all we are allowed today is two laps, I'm thrilled about the prospect of driving an electric race car out on a track. The Leaf Nismo RC (Racing Competition) isn't a competing race car, but it's built to showcase electricity's racing potential. Styled just like the road-going Leaf, the RC features the same drivetrain too. However, that's where the similarity ends, the body is a three-piece, carbon-fibre unit, the car sprouts a massive rear spoiler for downforce, and the powertrain is mid-mounted into a proper racing chassis which is complete with a roll cage too.
So what's it like to drive? Thanks to the electric motor's instant torque, acceleration from standstill is satisfyingly quick, but, just as I'm smiling, the power begins to drop sharply. No matter, we're behind a pace car that's being driven rather sedately anyway. Two laps are all we're allowed and, while I wish the top-end acceleration could have been better and the speed higher, the rest of the experience is thoroughly enjoyable. The steering is direct, the turn in is quick, it corners flat and the suspension is typically race car firm. Did I miss the roar of an engine? Yes and no, a nice V8 soundtrack would be great, but now the loud sound of the wind rush, accompanied by the tyre roar and motor whine, create an interestingly different experience. Could this be the future of racing? Yes, but only after a massive amplification of racing's core ingredient, speed!
Copyright (c) Autocar India. All rights reserved.