Dakar 2015: Done and dusted
India's CS Santosh shines at the 2015 Dakar, posting a strong finish on his very first outing at the world's toughest rally.
Published On Jan 19, 2015 03:35:00 PM
3,830 Views
Follow us on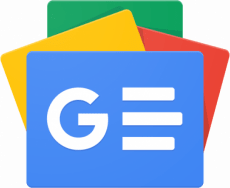 Every year the pulse rate at Autocar India runs a bit ragged as the world's toughest rally, the Dakar, gets underway in South America in January. In 2015, 168 riders raced over 9,000 km of the harshest environment that nature has to offer. Riders tackled roads, muddy tracks, rocky hills and inscrutable deserts across Argentina, Bolivia and Chile.
However, in 2015, the heat of the action felt all too close as India's CS Santosh took on the mammoth race. In fact, not only did he put India on the Dakar map, he also finished the rally in his debutant effort, despite several setbacks and injuries en route. Arguably one of India's best rider, CS Santosh, not only took on the Dakar, but also finished 36th of the 79 riders who managed to complete the rally that lasted over a fortnight across 13 stages.
Through the 9,295km, there was never an easy moment for the 30-year old Bengaluru guy. He started 85th, before working up to 49th by the end of the 2nd stage. He fell several times, ending up with an injured shoulder, a bleeding nose, and even a broken toe. He still soldiered on through a 318km long stage, with that broken toe to finish 52ndoverall. There were times when he had to carry out running repairs on his bike without any assistance, and, to make matters worse, also managed to flood his bike's air-box while struggling through a river crossing; he later had to drain it and change the filter on his own.
Despite the nascent stage at which the Indian motorsports scene is, CS Santosh has truly, and finally, put India on the global motorcycling scenario. Astride the Red Bull KTM 450, Santosh fulfilled his dream of completing the Dakar on his very first outing. Details aside, a lot will be spoken and written about the man in the next few weeks, but words may not truly do justice to the magnitude of his achievement.
Copyright (c) Autocar India. All rights reserved.