Celebrating 10 years of Volkswagen Motorsport
Published On May 18, 2019 09:00:00 AM
4044 Views
Follow us on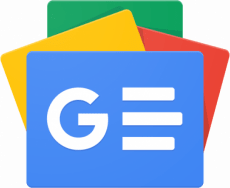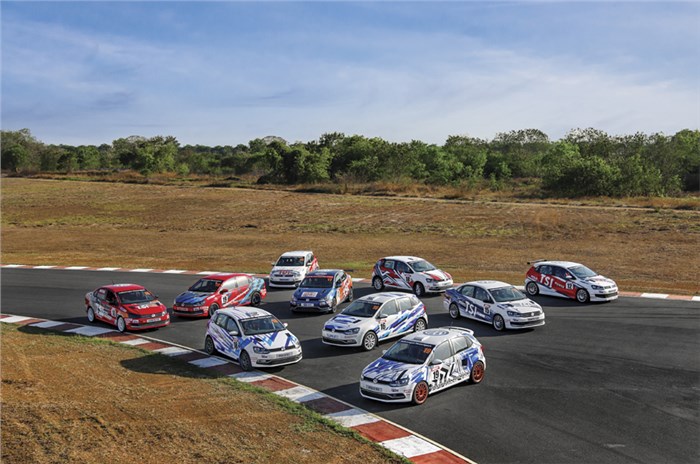 Volkswagen Motorsport celebrates its 10th anniversary in India, we sample the race cars that were, and the ones soon to come.
I am super-thrilled today, not only am I driving on a racetrack but I've got over half-a-dozen race cars lined up. Volkswagen Motorsport is celebrating its 10th anniversary in India this year, and has invited us to experience every single race car it has developed since its inception in India. The best bit is I'll get to drive these cars back to back in the order of their progression, which will give me a better sense of how these cars have actually evolved over the past 10 years. Let's start where it all began.
Race Polo TDI (2010-2011)
Polo TDI Cup Engine: 4-cyl,1598cc, direct-injection, turbo-diesel; Power: 130hp at 4400rpm; Torque: 250Nm at 1500-2500rpm; Gearbox: 6-speed manual
Believe it or not, but it all started with a 'diesel' Polo powered by a 1.6-litre engine. The whole idea behind developing a diesel race car was to showcase that diesel models didn't have to be noisy and slow. What really made this car particularly interesting was the fact that it was equipped with a manual gearbox and had no driver aides like traction control or ABS, and so it demanded precise driver inputs.
The car was quite edgy and challenging to drive. If I missed a braking point and then braked harder, the rear would just lock up and go into a slide! Irrespective of its shortcomings, this was one of the most intense cars to drive of the lot. It also served as a crucial learning tool for rookie drivers as well as experienced racers, and with telemetry data recorded, drivers were able to review their laps.
Race Polo TSI (2012-2014)
Polo TSI Cup Engine: 4-cyl,1390cc,1390cc, super-charged, petrol; Power: 180hp at 6200rpm; Torque: 250Nm at 2000-4500rpm; Gearbox: 6-speed auto with paddleshifters
Things moved a notch higher with a change of heart to the 1.4-litre TSI engine. It put out 177hp and the combination of a supercharger and a turbocharger meant it had a decent punch to attack a racetrack. Another big change was a race-spec 6-speed DSG gearbox that was lightning-quick to run through the gears.
From the word go, the Polo TSI cup car felt a lot quicker and considerably more forgiving than the previous car. And, of course, it did not demand taking hands off the wheel to shift gears – it was as simple as slotting the gear lever in 'S' and going all out. The paddleshifters made it a lot easier to run through the gears as well. Undoubtedly, with a more powerful engine and driver aids, the Polo Cup TSI made a better proposition, especially for novice drivers.
Race Vento (2013-2016)
Vento Cup Engine: 4-cyl, 1390cc, super-charged, petrol; Power: 180hp at 6200rpm; Torque: 250Nm at 2000-4500rpm; Gearbox 6-speed sequential auto with paddleshifters
In 2013, Volkswagen motorsport shifted focus and moved onto developing the Vento. This car was the first one for which the Indian team contributed a lot of engineering input (the previous ones were completely developed overseas). The Race Vento employed the same drivetrain as the Polo TSI, but the biggest change was that the bolt-in roll cage was replaced with one that was welded-in, instead. This helped stiffen the chassis substantially, making the car handle much better.
In the out-lap itself, I could tell how different the Vento felt in comparison to the Polo. It felt more stiff and planted through the corners, allowing me to carry higher speeds. So far, this car felt the most sorted of the lot. It struck a good balance for rookie drivers to learn and experienced drivers to have fun.
Race Ameo (2017)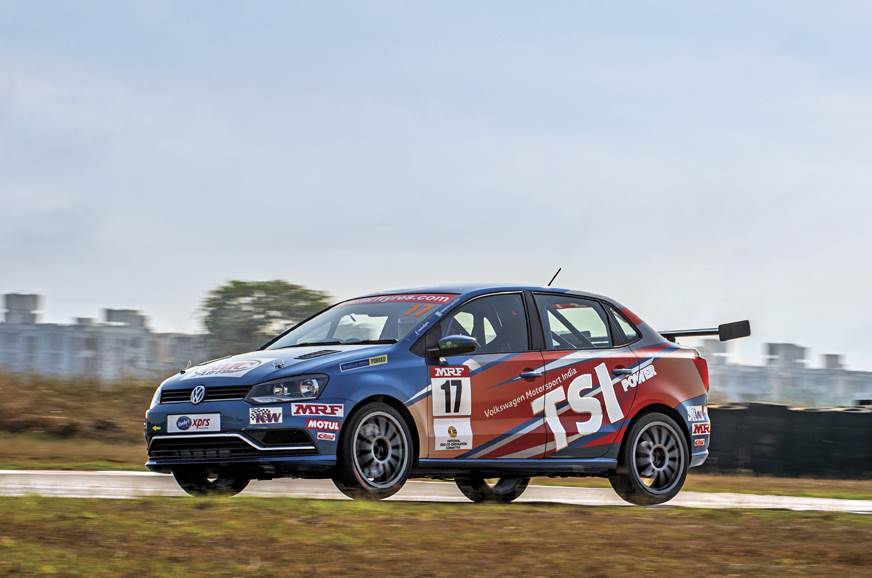 Ameo Cup Engine: 4-cyl, 1798cc, petrol; Power: 202hp at 6100rpm; Torque: 320Nm at 3200-4600rpm; Gearbox 6-speed sequential auto with paddleshifters
The Race Ameo is probably dearest to the engineers at VW Motorsport, as this one was completely designed and developed by the team here in India and headed by Sirish Vissa.
With the Race Ameo, they had now moved back to a shorter wheelbase, compared to the Race Vento, but the engineers went all out to make it a more planted car than the rest. Powered by a 1.8-litre turbo-petrol engine making 205hp, it also had a race-spec DSG gearbox and probably one of the coolest-looking (and functional) rear aero wings.
It was almost surprising how quickly I got acquainted with this car. By far the most forgiving one
I had driven from the lot, the chassis felt tight and kept the Ameo pliant through some of the tricky corners of the Madras MotorSport Race Track (MMRT). It felt easy and forgiving, which made finding faster racing lines fairly easy. There is some understeer but VW says that's built-in to help new drivers. In any case, the Race Ameo is the most finely tuned race car from the VW stable.
For the racer in you
Volkswagen Motorsport India had launched a customer support initiative in 2013 with the Polo Group N and then the Polo R2, to compete in the FMSCI Indian Rally Championship. This initiative allowed rally drivers to purchase a rally-ready car prepared by the factory and have supervised service support of the VW Motorsport engineers.
Apart from the Polo, this programme also offers the Vento race car, if you plan to participate in the Indian Touring Championships or to even have a blast at a racetrack; it is a 210hp turbo-petrol (TC4-A) offering that complies with ITC regulations. It's a more hardcore car in comparison to the other VW Motorsport models; it's got a manual sequential gearbox, sharper handling and is more reactive overall, which is suitable for a professional race driver. If you want to participate in the Indian National Rally Championship, Volkswagen has few other models – INRC 1 (1.2 TSI and 1.6 MPI), INRC 2 (1.6 MPI), and INRC 3 (1.6 MPI).
Last, but definitely not the least, is the wild child in the VW Motorsport stable, called the 'winter project'. The Polo RX is unlike any other of their offerings – this one's mid-engined and rear-wheel driven!
The RX looks identical to the Polo Cup, but air vents in the rear doors make it easily recognisable.
Powered by a 1.8-litre turbocharged petrol engine – the same unit as on the Ameo Cup car – the rear-mounted powerplant sends 205hp to the rear wheels via the lightning-quick race-spec sequential gearbox that's operated by paddleshifters. If you think 205hp isn't enough for you, VW Motorsport can build one for you with 305hp! With the weight balance of 45/55, it's very close to a 50:50 weight distribution ratio. It surely will make for one hell of a drift monster, albeit a snappy one, thanks to its short wheelbase. Currently, the RX does not meet any racing standard but VW says they will build one to, both, track- and rally-spec.
Volkswagen Motorsport has indeed come a long way. From racing cars developed in Germany to developing race cars completely in India; and now mid-mounted engines and rear-wheel drive. It has proved its mettle – and most importantly, provided a platform to budding racers and enthusiasts. The next 10 years are looking bright.
Interview with Sirish Vissa, Head, Volkswagen Motorsport India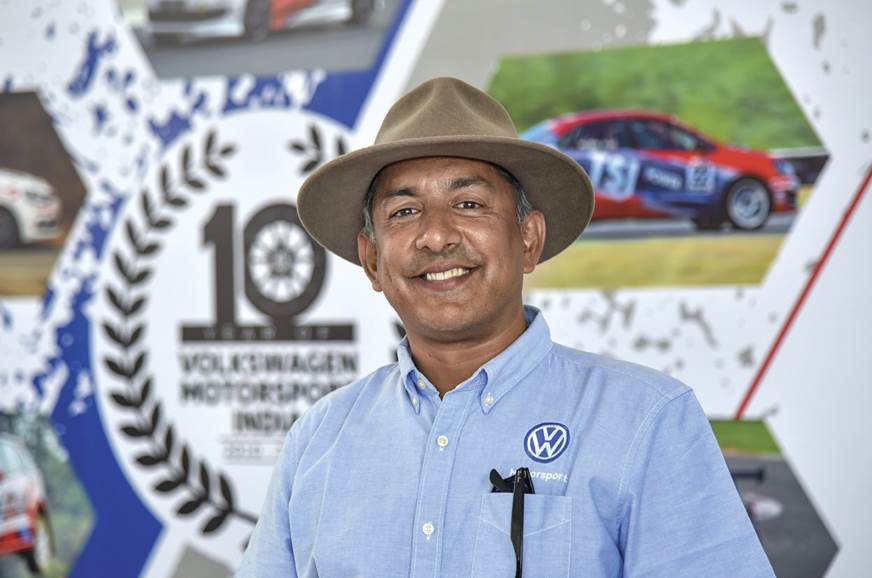 Why did Volkswagen choose to pursue motorsport in India?
Motorsport is a fantastic way for us to showcase all of the qualities and capabilities of Volkswagen. So we are talking about safety first, robustness and the fun-to-drive aspect of it. You know it's quite boring when you are trying to advertise safety, but when you demonstrate safety in terms of what happens in an unpredictable atmosphere, like a racetrackwhere you have got drivers walking away from massive accidents, it's a testament to how well the cars are built. Plus, for us, with the way we run our one-make championship, it's about finding and developing talent and giving them a platform where they can develop their careers.
The Polo RX is certainly very interesting, can you tell us more about it and specifically: Why rear-wheel-drive?
When we look at all the cars that we've got, they're all front-wheel-drive models. The question was, how do we make something that is even more extreme, even more radical and even more challenging to drive? We looked at the Polo – the wheelbase of the Polo and the characteristics of the Polo. It is a good starting point, but we wanted to do something different. We need to move the driven wheels from the front to the rear because then we can keep the sharpness of the steering; we can reduce the understeer on power because now the rear wheels will be doing the power delivery and it will be able to get the car out of a corner better. We set ourselves a target that we wanted to go from normal 65 percent front-weight bias and 35 percent rear-weight bias (which most of the other cup cars are) to having something that is closer to 50:50. With that car, in the spec that it's in, it's 45 front and 55 rear. So we're not too far away.
Click here for Volkswagen India models, prices, reviews, images, videos and more
Copyright (c) Autocar India. All rights reserved.