Cartist: Art in motion
Automobile-based artwork in India may be at its infancy but Cartist has been working to raise it proper. We take a closer look at how it's done.
Published On Nov 07, 2018 07:00:00 AM
11,551 Views
Follow us on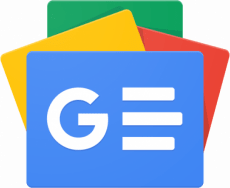 Cartist holds art workshops to promote aspiring artists.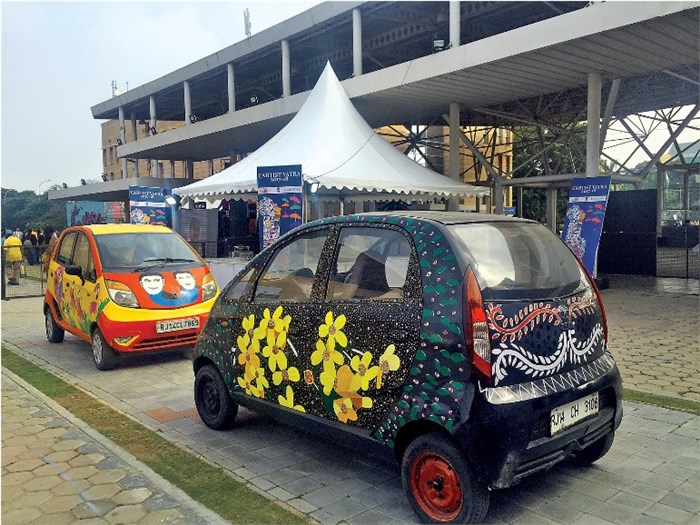 Art takes on many forms and is created on a variety of mediums, from canvas to clay. Himanshu Jangid, a vintage car restorer in Jaipur and founder of Cartist, uses a rather unique medium for his art, marrying exotic paint work with automobiles and creating craft as well. In 2015, Himanshu set out to create a platform for aspiring artists while bringing together two of his passions – cars and art. Thus, Cartist was born.
Himanshu Jangid, the founder of Cartist and a vintage car restorer, with a restored 1936 Mercedes 290.
Where's the drive?
An avid collector, Himanshu, who was (and still is) working as a vintage car restorer, saw an opportunity to indulge both his interests and follow in the footsteps of internationally acclaimed artists like Andy Warhol, MF Husain and David Best – all of whom have created iconic automobile-based artwork. Each of the works created by Cartist have a unique feel – some evoke references to Indian culture, from Bollywood to the traditional Warli art, and some that are just pure expressions of emotion.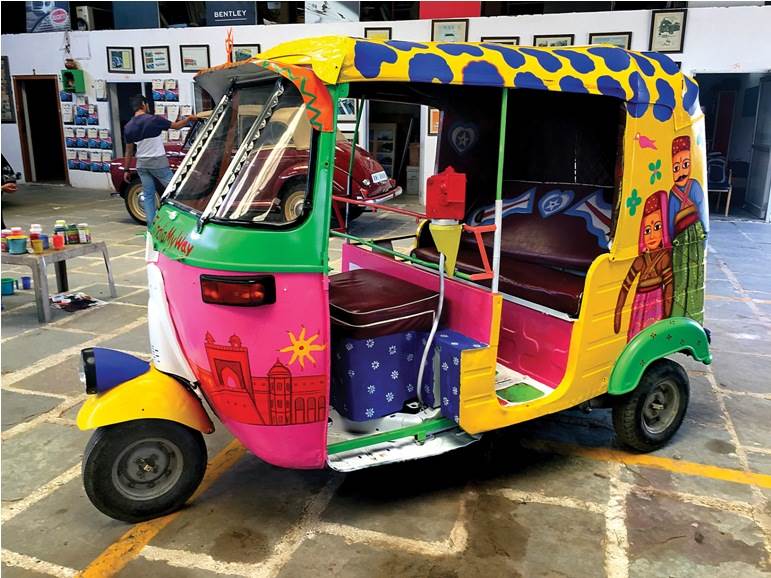 Wouldn't these colourful autos brighten our roads?!
Beyond just creating art, he wanted to promote this art form and amalgamate different artistic visions with a basis in Indian culture. This involved creating opportunities for aspiring artists and holding automobile art workshops and exhibitions. He also introduced the Cartist Yatra to promote automobile art beyond its usual boundaries like exhibitions and museums.More on that later.
Platforms and products
The Cartist movement has seen the creation of some of the most colourful cars, two-wheelers and auto rickshaws to ever drive on India's roads. The most ambitious project (and the one that Himanshu is most proud of) was the Auto Art project for the Rajasthan Government's 'Resurgent Rajasthan' initiative. "We had to paint around 100 autos and portray them as moving art," he said. "It was difficult to convince the drivers to get their autos painted but after the first five were done, they warmed up to the idea." Rajasthan's Chief Minister used one of the painted autos for promoting the initiative, while the rest were displayed at prominent locations in Jaipur, including the airport, Hawa Mahal and Albert Hall, making the Pink City bloom with more bright and vivid colours than usual.
Gears from scrapped cars used to make the iconic Jag E-type.
Besides using vehicles as a platform for art, Cartist has also used spare parts and automotive scraps to craft furniture. This initiative was meant to underline sustainability and the reuse and recycling of automotive parts. The highlight of this was Project Rebirth, which saw a 1996 Mercedes E 220 W124 (due to be scrapped) used to make a variety of furniture that ranged from sofas and stools to tables and shelves. Though this may be an extremely niche furniture segment, Himanshu has found plenty of buyers. In fact, a BharatBenz dealership in Jaipur has contracted Cartist to furnish its showroom with unique, automobile-based furniture.
Ferrari's Prancing Horse made from wire.
On the road, again
An important part of this unique automobile-artwork initiative is the yearly Cartist Yatra; it quite literally gets the show on the road. The 2018-2019 Cartist Yatra – which has aptly been themed 'Unity' – will see over 1,000 artists go through 21 cities, traversing 8,100km, all for the cause of promoting art and automobiles in the country. Cartist holds exhibitions in Jaipur and has even had a stall at the 2018 Auto Expo. However, Himanshu is also looking to put down roots by setting up retail outlets where he would be able to sell automobile-based artwork and furniture in order to support the Cartist initiative.
Personally, my home is definitely going to be the beneficiary of one of those cool tables.
Studded Bajaj Chetaks on display at the 2018 Auto Expo.
Copyright (c) Autocar India. All rights reserved.