Buying used: (2015-2018) Hyundai Creta
Published On Jun 16, 2018 06:00:00 AM
48654 Views
Follow us on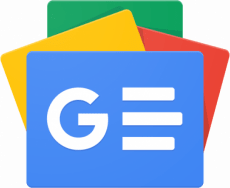 The Creta's design gives it that all-important road presence.
Car-like seating position, but offers a good view out.
Hyundai's premium SUV is a hit even in the used car market. We tell you how to get yourself a well-maintained Creta diesel.
What's it like?
Hyundai's premium SUV was an immediate hit when it was launched in 2015. Buyers took to the SUV's styling, high ground clearance, quality interiors and the ease of driving it offered. So much so, even the premium pricing didn't really affect its sales. Three years later, it's still going strong, so going for a used example is a good idea. Also, with the launch of the facelift, prices for used examples are likely to decrease. However, bear in mind that it is a very popular SUV, so asking prices in the used market are still high. However, hunt a bit and you could find a good bargain.
Broad and supportive front seats are adjustable for height as well.
The drive?
The Creta is available with petrol and diesel engine options. However, used petrol models are rare as the common choice of fuel is diesel. The 1.6-litre diesel engine makes 126hp and 260Nm of torque, mated to a six-speed manual transmission. The engine is refined and responsive, and 0-100kph is covered in a surprising 10.6sec. Ride comfort is good as the suspension is on the softer side, which means it tackles bumps and potholes easily. Driving the Creta is quite easy, as its steering is light and very car-like, and makes city driving and parking a breeze. The brakes, however, aren't as reassuring and can take away some confidence at high speeds.
Generous space for three at the back. Cushioning is just perfect.
What to look out for?
Hyundais are generally reliable cars, so there isn't much that goes wrong with the Creta. The build is strong and the mechanicals are reliable as well. However, some owners have complained about early clutch wear (around 20,000km). Check if the clutch feels unusually hard or if it has problems engaging. If it's any of the above, you might be looking at a new clutch assembly and that will cost you between Rs 15,000 to Rs 20,000, including labour. Another issue was early brake wear. The brake pads of the Creta tend to wear out early and replacing them will cost you around Rs 5,000. Lastly, check if power delivery is smooth and that the car isn't stalling. Clogged fuel injectors is an issue common in diesel SUVs and is an expensive fix. Other checks you would need to do will include damage to the bodywork and suspension.
Early clutch wear has been reported by a few customers, so make sure you check it out.
Living with it
The Creta diesel is a frugal SUV that in our testing returned 12.5kpl in the city and 17.5kpl on the highway. In terms of maintenance, a basic service is every 10,000km and a major one every 20,000km costing Rs 8,000. Spare parts are readily available in Tier I cities but could see a waiting period in Tier II and III cities.
If you notice the engine struggling or stalling, it could be due to faulty fuel injectors.
Factfile
Hyundai Creta 1.6 CRDi SX
Years produced
2015-2018
Price when new
Rs 11.59 lakh (ex-showroom, Delhi)
Engine
1582cc, 4 cyl
Power
126hp
Torque
260Nm
0-100kph
10.6s
Top speed
NA
Economy
15kpl
Also see:
2018 Hyundai Creta facelift video review
Hyundai Creta facelift image gallery
Hyundai Creta facelift review, test drive
Copyright (c) Autocar India. All rights reserved.
What do you think about this Feature