Special Feature: Hero Electric – The pioneers
From developing and launching the country's first lithium-ion-based electric scooters to building charging infrastructure, Hero Electric has been at the forefront of India's E2W push.
Published On Aug 18, 2022 07:42:00 PM
8,767 Views
Follow us on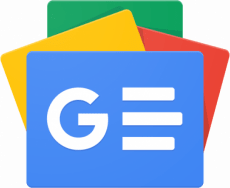 Late last month, Hero Electric began construction of its second manufacturing facility, which will be located adjacent to its existing plant in Ludhiana. The proposed greenfield plant will have an annual production capacity of 2 lakh vehicles. Naveen Munjal, the man at the helm of the company, said that the second facility will help accelerate Hero Electric's mission to move the world towards sustainable mobility solutions. The aim, said Munjal, is to hit 1 million capacities by 2025. About a fortnight before work began on its second plant, the first batch of Hero Electric scooters rolled out of Mahindra Group's Pithampur facility in Madhya Pradesh. The strategic alliance with Mahindra, in the form of a 5-year partnership, will see Hero Electric manufacturing two of its e-bikes, Optima and NYX, at Pithampur.
Similarly, Hero Electric has strong relationships with other players that are helping it build a robust EV ecosystem. It is an ambition worthy of a company that is the market leader in the electric two-wheeler space in India, one that has developed and launched the first lithium-ion-based electric scooter in the country.
Hero Electric's Optima is India's largest-selling city speed scooter.
Hero Electric has five vehicle platforms with 14 variants, each of them targeted at different segments. It is a force to reckon with not just in the city speed segment and low-speed market, but also at the premium end of the market. Its latest launch, the Eddy e-scooter, is an ideal blend of technology and convenience and is targeted at riders who use electric two-wheelers for shorter distances. In FY22, Hero Electric became the first – and only – electric two-wheeler (E2W) manufacturer to sell 1 lakh units in a year.
Learning and Innovating
Hero Electric's E2W story began in 2007 when they launched lead battery e-scooters. In 2010, the company moved to lithium-ion and applied the lessons it had learnt from its earlier initiative to lay the groundwork for dominating a market that had yet to come into existence. Being a pioneer, Hero Electric had to experiment and work on several strategies before being successful.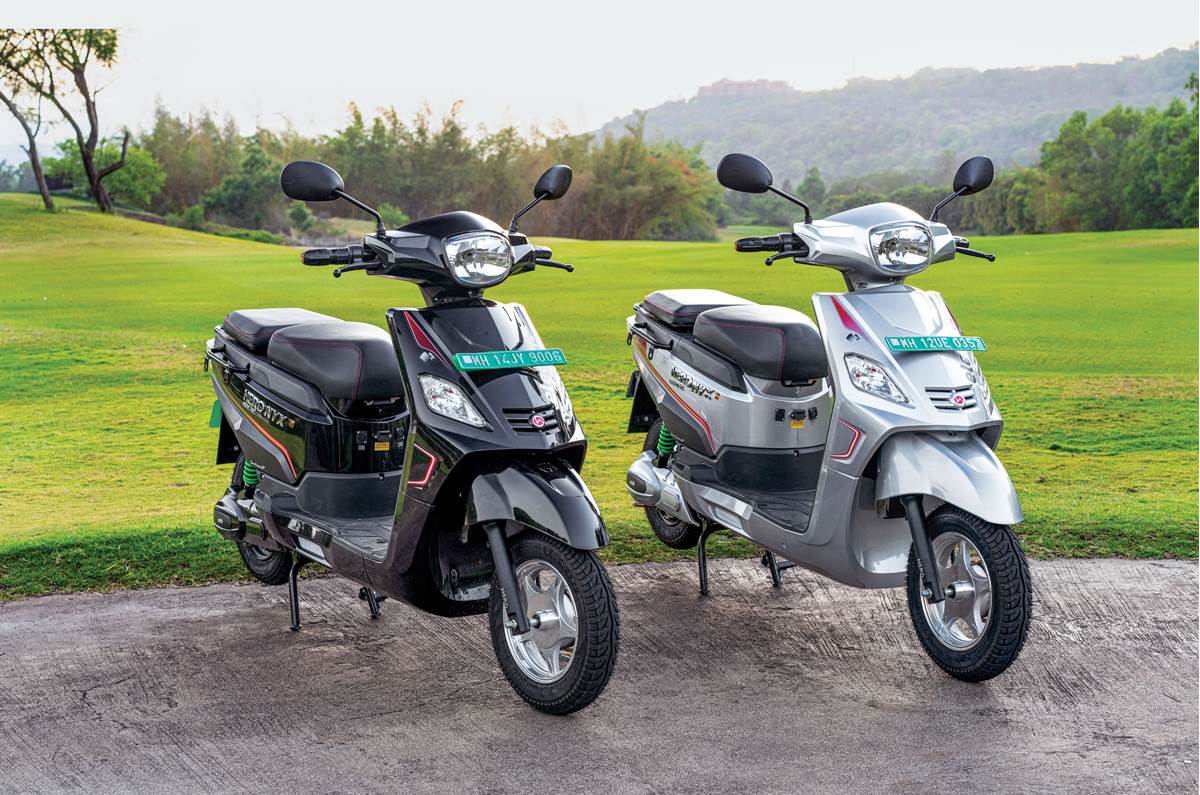 Hero Electric NYX is electrifying last-mile delivery segment.
The lack of charging infrastructure in India about a decade or so ago made Munjal and his executives focused on making their batteries portable, so that users could charge it at their apartment or office. Hero Electric also made the battery uniform across its product range. Another key insight gained from its initial years had to do with cost. Munjal and co. realised that high capital cost of EVs, as compared to ICE products, was a major impediment in EV adoption. That made them determined to offer customers electric-powered alternatives that were not just reliable and of top notch quality, but also cost much less than ICE products in the long run. Having an ear to the ground and focusing relentlessly on providing both quality and convenience worked.
Hero Electric has partnered with RBML to deploy electric two-wheelers integrated with the latter's smart-swappable battery technology.
Today, Hero Electric's product range starts at Rs 62,190 for the Optima CX (Single Battery) and goes all the way up to around Rs 80,000 for the Photon. Its customers include eco-conscious college students, working professionals, enthusiasts, as well as senior citizens. It has over 750+ sales and service outlets and a wide ranging charging network. With over 4.5 lakh electric two-wheelers on road, Hero Electric has played a significant role in developing the EV market in India.
Building the ecosystem
In April this year, Hero Electric tied-up with EV charging network company Bolt to set up 50,000 charging stations in the next one year. Bolt chargers will be installed in more than 750 Hero Electric touchpoints across India, benefitting over 4,50,000 Hero Electric customers. The tie-up with Bolt is one among many such partnerships Hero Electric has entered into. Over the last two years, it has also tied up with EV startup Massive Mobility and charging platform ElectricPe, among others, to promote faster EV adoption in the country.
Hero Electric and EV infrastructure provider Bolt plan to set up 50,000 EV charging stations
Hero Electric aims to set up 20,000 charging stations by the end of this year through similar such partnerships and collaborations. "India's EV revolution rides on two wheels, making this the perfect time for expansion and growth", says Munjal. "As pioneers in E2W segment, we are committed to the mission of 'No Emissions' by contributing holistically to category growth and faster EV adoption through collaborations. The decade brings us enormous opportunities and challenges in terms of the ecosystem, safety and battery, and innovative technology is the core of the green mobility revolution. We at Hero are working backward to fulfil our net zero commitments by 2030 through planning our supply chain, re-skilling, infrastructure requirements, and financial implications. To further fuel the transition, we are expanding our manufacturing capabilities, dealership, and service network to achieve our targets by 2025."
Naveen Munjal, who founded and transformed Hero Electric into the country's largest electric two-wheeler manufacturer, on competition, capacity, and partnerships.
Naveen Munjal has been instrumental in shaping the trajectory of the Indian electric two-wheeler industry. As Managing Director of Hero Electric, Munjal has taken a pioneering approach to electric two-wheelers, and has been bullish about their prospects from well over a decade ago. As president of the Society of Manufacturers of Electric Vehicles (SMEV), founded in 2008 and the only credible representative body of the Indian EV industry, Munjal has played a key role in convincing policy makers to make EV adoption a key agenda. Here, Munjal talks about, among others, competition in the E2W space, exciting partnerships with the likes of Mahindra, and the company's product pipeline.
Hero has been among the market leaders in the electric two-wheeler space for many years. But competition is now heating up. How do you plan to stay at the top of the segment?
We are confident of maintaining our leadership with our wide product portfolio catering to varied rider requirements. After achieving the 1 lakh-unit sales milestone in FY22, we are progressing towards tripling our sales in FY23 with an immense focus on dealership expansion and partnerships for finance and charging infrastructure. There will be products in both segments – city speed and high-speed. The city speed segment is growing and the market is improvising on drivetrains and batteries, auguring a shift, which will be catered to by higher-end products. We will have a concerted focus on areas of talent acquisition and R&D. Over the next three years, Hero Electric plans to expand its production capacity to one million units to cater to the rising E2W demand and accelerate EV adoption.
You recently announced an important partnership with Mahindra. How will Hero Electric benefit from it?
Earlier this year, we announced a 5-year partnership with Mahindra, as part of our growth and expansion plans to cater to the growing demand for E2Ws in the country. As part of this strategic alliance, two Hero electric scooters – Optima and NYX – will be manufactured at the plant in Pithampur. This partnership will provide a platform for collaboration towards developing and sharing the supply chain for all new electric offerings. Further, we will share our R&D expertise to develop newer technologies and products for domestic and overseas markets.
What does Hero Electric's product pipeline look like for the next 12 to 24 months?
In the next couple of years, Hero Electric is focused on building the city speed segment, enhancing production capacities, strengthening the ecosystem, and bringing innovative technologies. Optima and NYX have been the highest-selling models in the category for the commercial and B2B segments, respectively. We launched Hero Eddy in March for short-distance commutes. We are also looking to launch a new variant for the Optima range – the Optima CX.
Hero Electric has recently focused on scaling up its manufacturing capability, . What are your targets for the near future?
The electric two-wheeler segment is witnessing a hockey stick growth, with revised FAME II subsidy, bettering infrastructure, and increased awareness.
We are looking to ramp up our annual production capacity to 1 million units in
the next three years. We recently performed the groundbreaking ceremony of our
second plant in Ludhiana, Punjab. The state-of-the-art manufacturing facility will be spread across 10 acres, with an annual production capacity of 200,000 vehicles. We will be looking at opening more manufacturing units soon.
Hero Electric has one of the largest dealer networks in the country when it comes to electric two-wheelers. Are you considering an online sales model with options like home delivery?
Currently, we have 750+ sales and service outlets spread across the country, including top metros, mini-metros, and even smaller towns, and are targeting 1,000 touchpoints. Amid the COVID-19 pandemic, we began with a hybrid sales model (online + dealers), with deliveries executed through dealers to ensure seamless aftersales service. The dealerships are evolving with a focus on experiential factors like convenience, personalisation, innovation, and digitalisation. They are now moving to experience centres, large shop floor format with the shift to phygital format. This shift in the buying process offers easy and paperless transactions for customer convenience.
Copyright (c) Autocar India. All rights reserved.