Branded content: Checklist for Online Bike Insurance Renewal
Here's a handy guide to renewing your bike insurance online.
Published On Oct 22, 2020 06:28:00 PM
15,433 Views
Follow us on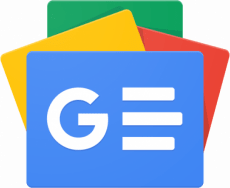 We all want our vehicle to be in the best shape. None of us knows the difficulties we may face on the road. It is where the need for bike insurance comes into play. You will see that there has been a sharp increase in the number of road accidents in the recent year. Conditions of the road, traffic jam and all other things make it tough to drive peacefully on the road. Having two wheeler insurance will help you with the repair and maintenance cost of the bike if by chance you get into an accident.
If your bike insurance is about to end, you can call the insurance company and renew it. You can also buy two wheeler insurance in case you are looking to purchasing a new bike for yourself. Having motor insurance is mandatory as per the law. If your bike insurance is expiring, it is necessary to renew it as soon as possible to be protected at all times. When renewing your insurance, below mentioned are the documents which you must have for a hassle-free renewal
Two Wheeler insurance renewal documents
The below is a list issued by IRDAI, and followed by both private and public sector insurance companies.
List of documents to be submitted with the insurance renewal form
Details of Policyholder such as name, date of birth, address, gender, occupation
Policy holder's driving license information
Registration number and certificate of the vehicle
Old policy number of the two-wheeler
Credit/Debit/Net Banking Details (for online payments)
This information can be found on the old policy documents. If a customer wants to switch his or her insurance provider on completion of an existing term, the additional documents required are:
Proof of identity (Passport/Aadhar/Pan card/Voter Id)
Proof of Address (passport/driving license/bank passbook/government-issued address proof)
Recent photographs
Renewing the Bike Policy Online
With technological advances, almost everything can be done online. A person can now get a policy online, and a claim can be raised online. With this thrust on digitalisation, you can buy bike insurance online in a hassle-freeway. In some cases, this could also save you some money, thanks to some promotional discounts.
Points to be kept in mind for two-wheeler renewal
You must renew your insurance early. People often forget the due date, and once that happens, all the benefits of the policy lapse. Also, you will be fined, if you are found driving a vehicle without insurance on the road.

Look for different policies online before finalising one. With everything happening online, customers now can compare the price and see offers online. It will help in making a better decision.
You can avail a discount on premium with a No Claim Bonus. To do that, it is important to never claim small damages and to renew your policy on time. Get a policy for your vehicle and ride and drive safely with your new insurance policy.
Also see:
Branded content: Things to keep in mind to reduce bike insurance premium
Branded content: Driving without insurance? This is how much you will be fined
No physical documentation required: MoRTH on amendments to CMVR
Copyright (c) Autocar India. All rights reserved.