Autocar track day: India's best driver's cars 2021
The one day in the year where we don't only test straight line performance, but also measure performance around corners too.
Published On Mar 17, 2021 02:36:00 PM
33,763 Views
Follow us on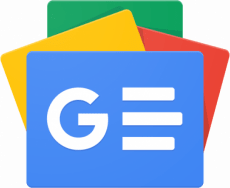 Welcome to the COVID-19-delayed 2020-2021 Autocar India track day. Booted forward from our regular August sojourn, we arrived one balmy evening at the Chennai track, only to be greeted by something extremely strange . . . a cool breeze.
Now, the MMRT or Madras Motorsport Race Track at Irrungattukottai, Sriperumbudur (what a tongue twister), is a heat sink. Go there during the mid-morning, on a regular day, and the track emits heat, like there's a lake of boiling lava smouldering away below. But not this time. There's thankfully no oppressive heat and temperatures in general are 5-7 degC cooler.
Not that it matters to our first couple of cars: the electrics. The turbos, however, do benefit. Cooler inlet temperatures basically mean denser air and a greater mass of ingested air for every stroke of the piston. And more air means you can burn more fuel; which means more power.
Also, incidentally, for the anoraks among you, our field of cars this time around includes nine turbos, a diesel included, and among them a quartet of 4.0-litre plus twin-turbo V8s. In fact, the only naturally aspirated car we have is the Honda City. And the only dedicated rear-wheel-drive car is the C63 AMG; the Merc GT and the BMW M8 have rear-drive modes, but these are more for entertainment. And then there's the fact that both SUVs are electric.
While cooler temperatures are likely to make the cars run quicker, the track has also become a bit bumpier; and especially around the already difficult first corner and the ones leading up to the back straight, where we achieve our top speed.
Narain, as ever, only does a couple of hot laps with each car. It's often all these cars can take without having to lie down for a bit. He first does a familiarisation lap, or more accurately, an outlap, and then follows it up with two hot laps, a cool down lap inserted in between. That's it.
The cars are stock, with no alterations carried out. We increase tyre pressure by 3PSi – to maintain the integrity of the tyres in corners and to make them safer over the kerbs – but that apart, nothing else. We even leave the spare tyre and tool kit in.
First up on our playlist is the battle of the electrics. Will the more powerful and faster-in-a-straight-line MG ZS be quicker around the track than the Hyundai Kona we tested last year? And how much faster would the MG be compared to Tata's Nexon EV? Then there's the trio of fun, but affordable cars – the Hyundai i20, VW Polo 1.0 TSi and the Honda City. After that come the faster and more fun front-wheel-drive cars – the Skoda Octavia RS, the Audi Q2 (which has part time, on-demand four-wheel drive) and BMW's 2 Series Gran Coupe; yes, it's a front hooker. And then are the twin-turbo V8s – the rear-drive C-class coupe from AMG, a pair of four-door cars from Audi and AMG, and finally BMW's M8 Coupe. Read on to see which cars are quick, and more importantly, why.
Tata Nexon EV
Time: 2m18.72s
Track Rating: 7/10
It is held back by the 120kph speed limiter, but there's a clear fun factor built in as well.
The Nexon EV is not ideally the sort of car you take to a track. And what makes it worse is that it is limited to just 120kph (in an effort to conserve its battery). Still, it doesn't feel all at sea on the track. Narain was quite impressed. "The surprise is that it is quite a fun little electric, and the well-sorted dynamics make it quite enjoyable on the track. In fact, it is so good I think you can compare it to the Hyundai Kona." The Tata isn't quite as quick as the Hyundai Kona's 2:14.12, but a lot of that is down to the limiter cutting in roughly halfway down the straights. The big surprise, however, is that many of the apex and exit speeds in the corners are similar to that of the faster Hyundai.
Hyundai i20 Turbo Petrol
Time: 2m16.60s
Track Rating: 6/10
It has the hardware but the setup isn't sporty, so it isn't ideally suited to the track.
The new Hyundai i20, with its new chassis and turbo engine, is clearly nicer to drive than the outgoing car. The turbo engine has a fair amount of power, the new chassis is a clear step up and, as a result, this finally is an i20 you can enjoy from behind the wheel. It's, however, a bit of a mixed bag when driven on the track. Narain explains, "the twin-clutch gearbox seems to work well and the driving position is pretty good, but since the car is set up for city use, it rolls too much in corners and is a bit of a mismatch on the track." The i20 clearly doesn't carry as much speed in corners as the Polo, and what makes it worse is that the engine doesn't seem to have the same punch. The Hyundai is clearly more relaxed and linear, when it comes to power delivery."
MG ZS EV
Time: 2m18.19s
Track Rating: 5/10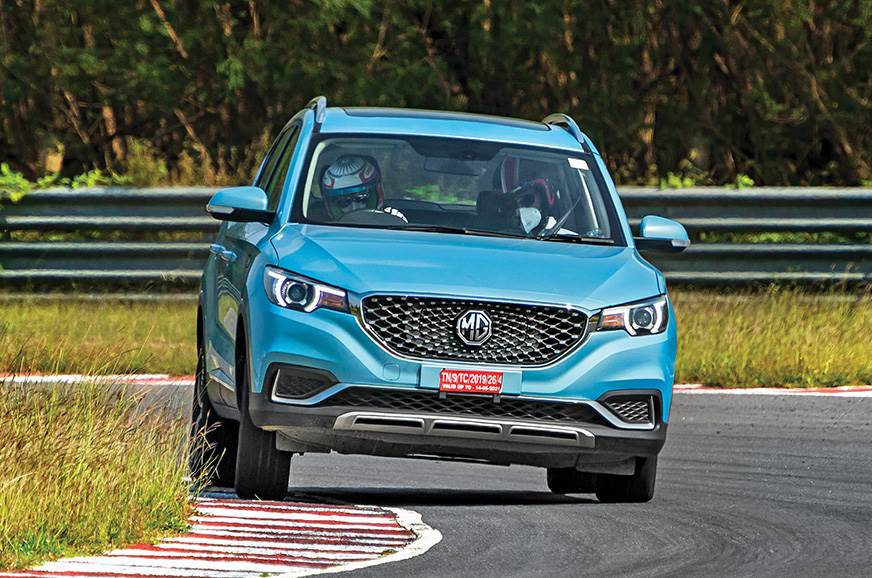 It has the torque for sure, but is too soft to be any fun on the track.
MG'S ZS clearly has a lot more torque being pushed out from its electric motor than Tata's Nexon EV. You feel it every time you put your foot down on a straight, and it clearly has a straight-line speed advantage. It even recorded a higher top speed than the Hyundai Kona we tested last year. The suspension, however, isn't up to the task. "It's really soft," explains Narain, "I suppose, to make it ride well on the road. But even then, it's too soft in my opinion." This is why the Nexon is so close in terms of its lap time . . . and that's despite the latter being limited to 120kph. And then, as Narain explains, "the intrusive electronics cut in and zap the power completely as soon as there is some slip." So, it doesn't feel quite as quick as it should.
VW Polo 1.0 TSI MT
Time: 2m14.50s
Track Rating: 8/10
The new turbo engine is responsive and strong, and it still drives reasonably well.
"First impressions of the new Polo TSI are very good," says Narain straight off the bat; no ifs, no buts. "The engine, for sure, is the highlight. Drivability is great, it pulls well when you put your foot down and it feels quicker than the earlier Polos. Two seconds faster than the 1.2 TSI and 6 seconds faster than the 2011 1.6.
The new Polo also has a bit more grip in corners than the i20, it accelerates out of corners quicker and it even has a marginally higher top speed. "Yes, dynamically it is nothing special, but it doesn't have any big weak spots either," explains Narain, putting it in perspective. "With all the extra performance, it does feel like a new car, despite it having the same old chassis." It's even 3 seconds a lap faster than a Swift.
BMW 220d
Time: 2m08.79s
Track Rating: 8/10
Even though it is front-wheel drive, it is so much fun, I really like how it's tuned.
BMW's 2 Series is a front-wheel-drive sedan and comes with a diesel engine under the hood. So, on paper, it isn't well-suited to being driven around on the track. Narain, however, was extremely enamoured by the handling. "I must say the handling is quite good for a front-wheel-drive car. It lets you have a lot of fun. It oversteers quite a lot, and being a front-wheel drive, it's easier to get it back; so, it's a very forgiving car." BMW's front-wheel-drive 220d Gran Coupe even had as much pace in corners as Audi's Q2. The diesel engine came in for a bit of stick, however. "The diesel engine is alright for the road but here on the track its lack of top end slows it down. Of course, the chassis can take much, much more."
Honda City 1.5 Petrol MT
Time: 2m13.77s
Track Rating: 7/10
The new City is a bit better to drive on the track, and the new engine is phenomenal.
Honda's new City is a full second faster than the Polo 1.0 TSI around the track. This despite the Honda carrying similar cornering speeds at various points around the track. Take a close look at the table, it's very close when it comes to entry, apex or even exit speeds. The extra performance, of course, comes from the engine; specifically, Honda's famous frenzied climb up the powerband from 4,000-7,000rpm. "Of course, it has a free-revving VTEC engine, but this new one is even better; it's really phenomenal. You can feel the extra power at the top end, and what adds to the pace as well is that, dynamically, it's a bit better too." As ever on the City, however, it's the pencil-thin tyres that are a limiting factor. How much quicker would it be with wider tyres?
Audi Q2
Time: 2m08.07s
Track Rating: 7/10
Surprisingly quick around the circuit; and the handling is neat and tidy.
For something with a high-ish centre of gravity, Audi's MQB-based Q2 is another car that handles impressively. It has quite a lot of grip on the track, the 2.0 petrol engine hits the spot and it drives so neatly and in such a compact manner, you sort of forget it is an SUV. "The dynamics are quite good for a car that is this high off the ground," explains a clearly impressed Narain . "The four-wheel-drive quattro system is very clever and works seamlessly when needed. I was quite impressed with the lap time." Compare cornering speeds with the faster Skoda Octavia RS and you can even see that, despite being down on power, it allows you to put down power better on the exit of corners. "This car will be really great on a rally stage."
Mercedes AMG C63
Time: 1m57.28s
Track Rating: 8/10
It's faster now and loads of fun, but it also needs more grip to deliver a really quick lap.
This car is just loads of fun. The stiffer suspension than the previous version now means it has a bit more grip and with AMG's 4.0 V8, performance is huge. "There's loads of fun to be had with this car and you really enjoy sliding it around," said Narain , obviously enjoying playing the hooligan. And now that there's a bit more grip, the C63 is also around 2 seconds quicker. The C63's time comes tantalisingly close to the M5's 1:56.82 recorded in 2018. Ultimately, it loses out because its two-wheel-drive system can't put the power down like the four-wheel-drive car or for that matter, the rear-drive BMW M3 that, in 2015, did a 1:56.7".
Skoda Octavia RS245
Time: 2m03.71s
Track Rating: 7/10
Very quick and effective, but too many electronic nannies you can't get rid of.
Skoda's new Octavia RS may only have a bit more than the earlier version tested here, and it may look very similar on the outside. Still, the improvement in lap times is huge; it's around 3 seconds quicker than the earlier car, and that's a lot. A lot of that has to do with a new electromechanical front differential. "The new diff minimises wheel spin and is a nice little feature that helps the car get out of corners faster. Problem is, you can't completely override the electronics. They cut in and interfere with the flow, and this is why I think I could have gone a lot faster. Of course, it's built in for safety, but there should be an option to completely turn it off." Narain, however, said he liked the engine a lot, as well as the cabin and the seats.
Audi RS7
Time: 1m56.49s
Track Rating: 6/10
Thrilling performance and plenty of comfort, but more for the road than the track.
Audi's new RS7 has a V8 that delivers a stunning hit of torque. And because the quattro four-wheel-drive system can put a lot of it down to the road, the new RS7 is quicker around the track than the old RS7 by a fair margin. "It clearly feels quicker and the engine is very strong. The only downside to it is that the four-wheel-drive system and relatively soft suspension generate a lot of understeer when you push it, which doesn't translate into a quick lap time. So, you have to come off the throttle quite often; and that's why we're losing a lot of time in the tighter sectors. And this is especially compared to other cars that have similar pace here. Nonetheless, it's a very good GT car, one that can deliver you a thrilling ride on the road."
BMW M8
Time: 1m50.58s
Track Rating: 9/10
Supercar matching pace from a GT; now isn't that an eye-opener.
"BMW'S M8 is a wolf in sheep's clothing." And to be fair, it does look a bit like a mild-mannered GT or cruiser. Don't let its relaxed demeanor fool you, however; the M8 is quicker around the MMRT than a Ferrari 488 Spider. And that's just insane. It makes pace everywhere. It has huge mechanical grip that allows you to carry massive speed into corners, the motor delivers a sledgehammer-like punch when you hit the throttle and then, though it isn't light or agile, it puts power down to the road very effectively. "The big, 4.4 twin-turbo just keeps pulling hard even past 200kph, and the amount of grip it has with the four-wheel-drive Sport system is amazing. I'm truly impressed with the dynamics of this car," says a clearly smitten Narain .
Mercedes AMG GT 4 Door
Time: 1m53.85s
Track Rating: 8/10
Is big and bulky but has the pace to embarrass bona fide sportscars when pushed hard.
The AMG GT is a big hulking four door with tremendous pace. In fact, once you are on the move and cornering hard, it's so agile some of its mass seems to magically evaporate. "There's a lot of front-end grip," according to Narain, "so you can place it perfectly in corners, and it rides the bumps better than the BMW M8, so you can carry speed and keep your foot down. And dynamically, it is on a similar level as the BMW M8. It doesn't have the same amount of mechanical grip, however, due in part to some sub-optimal tyres, and because of the extra bulk, it also loses out in places," explains Narain. But its time of 1:53.8 is nevertheless impressive; remember it's only marginally down on the new Porsche Carrera S, at 1:52.4; and that for a four door is nuts.
Behind The Scenes
Fun as it is, Track Day is not an easy event to put together. Aligning track, car and driver availability is a coordination nightmare, but even that wasn't as much of a biggie this time around. The stress surrounding this edition of our big day out was centred around COVID- 19. There was always the possibility of new restrictions, flight cancellations and what have you. No news was treated as good news but the complications thrown up by the pandemic did have our events' crew run out of finger nails to bite.
The calm before the storm.
The weather, another variable that can throw the best laid plans to waste, held up well too. Track temperatures were a good few degrees cooler than the sweltering norm, and this made life easier for everyone, from Narain in the hot seat to our camera crew lining the track.
All in all, our first (and hopefully last) socially distanced Track Day went off smoothly.
Also see:
2020 Autocar India drag race day
Three new lap records set at Autocar Track Day 2019
HOT LAP: Porsche 911 GT3 RS Autocar India Track Day 2019 video
HOT LAP: Jaguar F-Type P300 Autocar India Track Day 2019 video
HOT LAP: Hyundai Kona Electric Autocar India Track Day 2019 video
Copyright (c) Autocar India. All rights reserved.